back to all recipes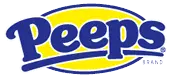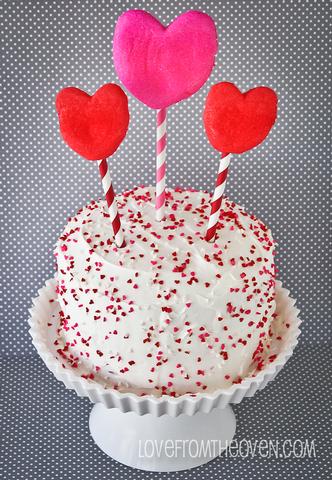 Pink Velvet Valentine Cake

TOTAL TIME
MIN.


INGREDIENTS
1 cup of butter softened

1 1/3 cups sugar

Pink food coloring

3 eggs

2 tsp vanilla extract

2 1/2 cups all purpose flour

1 1/2 teaspoons baking powder

1/4 teaspoon baking soda

1/2 teaspoon salt

1 cup buttermilk

Cool Whip Frosting

Micro Heart sprinkles

Striped party straws

Marshmallow PEEPS Valentines Hearts

INSTRUCTIONS
In a large  bowl, cream together butter and sugar. Once light and fluffy, add your pink food coloring. Start with a small amount and increase to reach your desired shade of pink. Blend well with butter and sugar.

Add in eggs, one at a time, beating well after each addition. Add in vanilla and beat well.

Combine flour, baking powder, baking soda and salt in a separate bowl. Add 1/3 of the dry ingredients to the batter and beat until well combined.

Add in 1/2 of the butter milk and beat until combined, followed by another 1/3 of the dry, then the remaining buttermilk and finally the remaining dry ingredients. The batter may look a bit lumpy after buttermilk is first added, but beat well and it will combine nicely.

Pour batter into two 8″ pans and bake at 350 degree for about 40 minutes for two 8″ cake pans, but I'd start checking around 25 minutes and watch for them to spring back lightly when touched and start pulling away from the sides of the pan.

Remove from oven and let cool.

Layer and frost the cakes and add sprinkles.

Attach Marshmallow PEEPS Hearts to the party straws and insert into top of cake for decoration.
Share a Photo
Share if you loved this recipe as is, or if you added your own #peepsonality.
Got a great recipe?
Share your favorite PEEPS-inspired recipe with us on Facebook and it could be featured on our website.