back to all recipes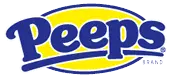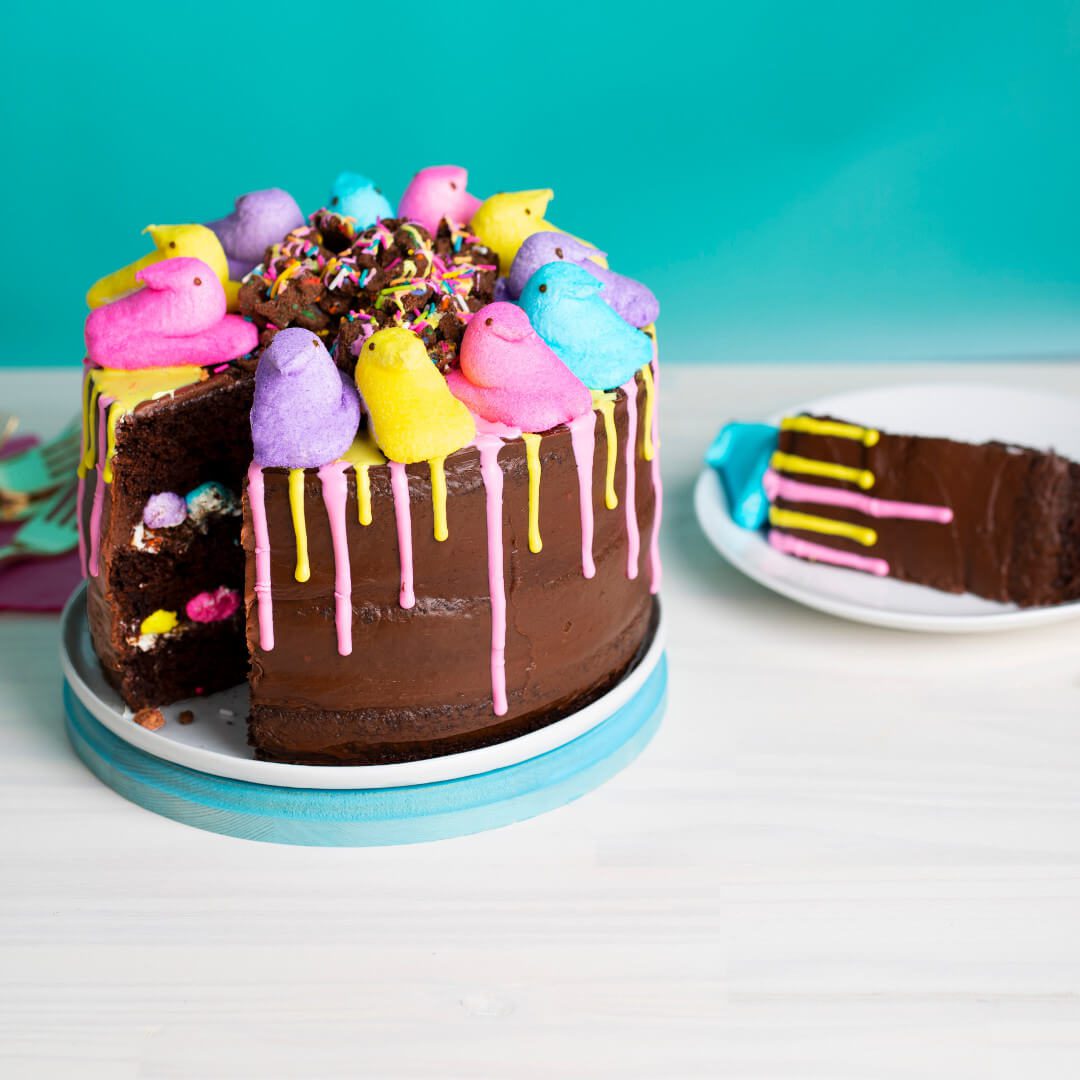 Chocolate Crunch Layer Cake with PEEPS® and Vanilla Drizzle
This Spring, add a fun twist to a classic chocolate crunch cake recipe! Start with our Duncan Hines® Devil's Food cake and layer with crunchy chocolate cake crumble and vanilla frosting for a rich cookies and cream filling. Take your chocolate crunch cake over-the-top with PEEPS® Brand Marshmallow Chicks, colorful frosting drizzle and rainbow sprinkles!

TOTAL TIME
MIN.


INGREDIENTS
CHOCOLATE CAKE:
PAM® Baking Spray
2 pkgs (15.25 oz each) Duncan Hines® Classic Devil's Food Cake Mix
1-1/2 cups water
4 eggs
1/2 cup vegetable oil
CRUNCHY CAKE CRUMBLE:
1/4 cup vegetable oil
1/4 cup rainbow sprinkles
1 tablespoon water
FROSTING DRIZZLE:
1 container (16 oz each) Duncan Hines® Classic Vanilla Creamy Home-Style Frosting, divided
2 teaspoons water
pink and yellow food coloring
20 PEEPS® Marshmallow Chicks
1 container (16 oz each) Duncan Hines® Classic Chocolate Creamy Home-Style Frosting

INSTRUCTIONS
CHOCOLATE CAKE: Preheat oven to 350°F. Spray three 8-inch round pans and one large baking sheet with baking spray.
Pour cake mixes into large bowl. Measure 1-1/2 cups cake mix out and place in a small bowl; set aside. Add 1-1/2 cups water, eggs and 1/2-cup vegetable oil to large bowl. Beat with an electric mixer on low speed until moistened, about 30 seconds. Beat on medium speed 2 minutes.
Divide cake batter evenly into pans, about 2 cups each. Bake 26 to 30 minutes, until toothpick inserted in centers comes out clean. Cool on wire racks 15 minutes. Remove from pans and cool completely.
CRUNCHY CAKE CRUMBLE: Stir together reserved 1-1/2 cups cake mix, rainbow sprinkles, 1/4-cup vegetable oil and 1 tablespoon water until moistened. Pour onto baking sheet and break into 1/2-inch pieces. Bake until crunchy, 12 to 14 minutes. Cool completely.
Place 1/3-cup vanilla frosting into each of 2 small bowls. Stir 1 teaspoon of water and enough food coloring into each bowl to make bright pink and yellow drizzle; set aside.
Place one cake layer on serving plate. Frost with a thin layer of vanilla frosting. Sprinkle with one third of the chocolate crunch cake crumble. Cut two PEEPS® Marshmallow Chicks into bite sized pieces and sprinkle over crumble.
Place another cake layer on top, frost with vanilla, top with half of the remaining cake crumble and two more chopped PEEPS® Marshmallow Chicks. Top with last cake layer.
Frost entire layer cake with chocolate frosting. Spoon one color of vanilla frosting glaze over the top edge of the cake and use the back of the spoon to push it over the edge and create drips. Repeat with second color. Save about 2 tablespoons of each color for decorating top. Refrigerate 15 minutes, until drizzle is set.
Place remaining PEEPS® Marshmallow Chicks all around the top edge of cake. Fill in center with remaining chocolate crunch cake crumble. Drizzle with remaining vanilla drizzle and sprinkle with rainbow sprinkles. Slice and serve!
Share a Photo
Share if you loved this recipe as is, or if you added your own #peepsonality.
Got a great recipe?
Share your favorite PEEPS-inspired recipe with us on Facebook and it could be featured on our website.