back to all recipes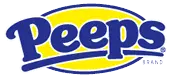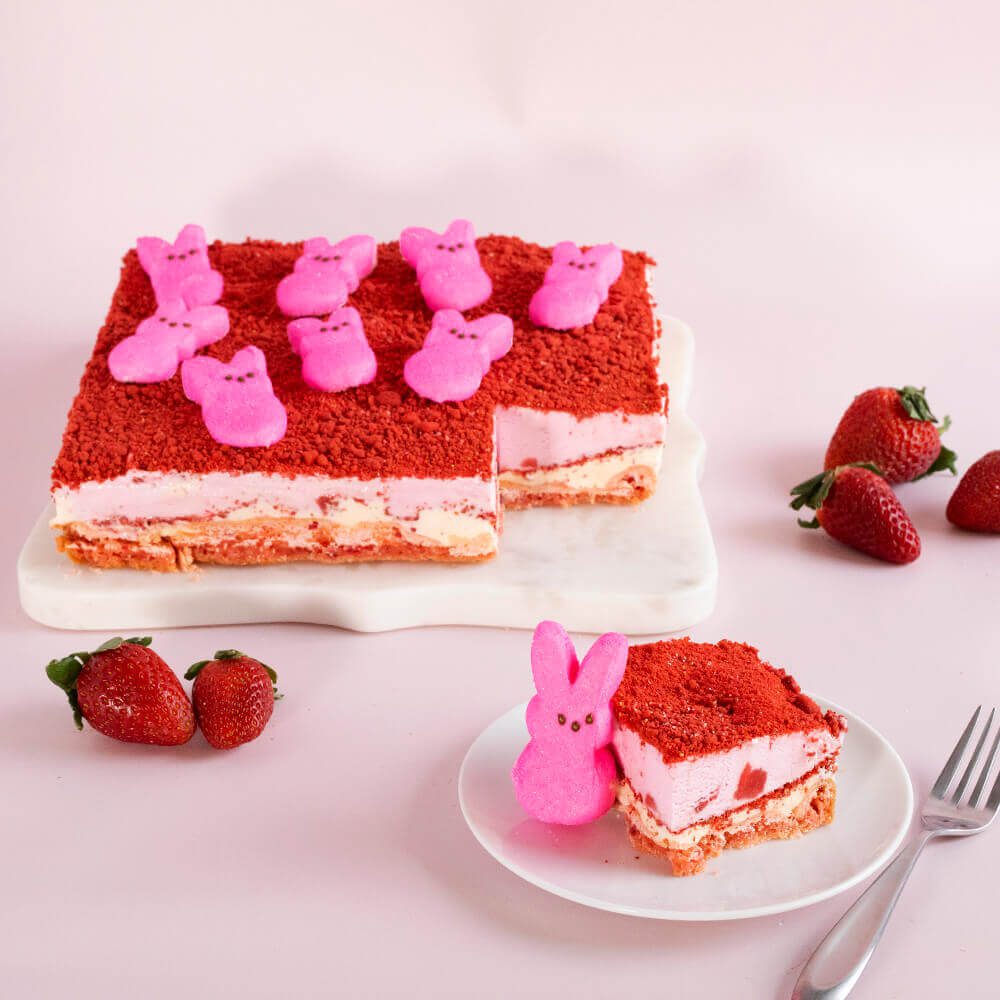 Strawberry PEEPS® Ice Cream Cake
Make this berrylicious strawberry ice cream cake for your Easter holiday gathering! Duncan Hines® Signature Strawberry Supreme Cake Mix, smooth strawberry & vanilla ice creams and PEEPS® Brand Marshmallow Bunnies are the sweet stars of this Easter dessert show.

TOTAL TIME
MIN.


INGREDIENTS
PAM® Baking Spray
1 pkg (15.25 oz each) Duncan Hines® Signature Strawberry Supreme Cake Mix
3/4 cup unsalted butter, melted
1 egg
2 cups freeze-dried strawberries
1 pint (2 cups each) vanilla ice cream
1 quart strawberry ice cream
15 PEEPS® Pink Marshmallow Bunnies

INSTRUCTIONS
Preheat oven to 350°. Spray 9-inch square metal or glass pan with PAM® Baking Spray. Line pan with parchment paper, then spray bottom of parchment-lined pan with baking spray. In a medium bowl combine cake mix, melted butter and egg with rubber spatula until smooth. Spread out 3/4 of cake mix mixture into bottom of pan and bake 15 minutes. Remove pan from oven and cool in pan on wire rack for 20 minutes, then place pan in refrigerator.
Press remaining cake mix mixture onto parchment-lined rimmed baking sheet to 1/2-inch thickness, then bake 12 to 15 minutes or until edges begin to darken. Remove from oven and cool completely on wire rack. Break apart cake into small pieces and place in food processor with freeze-dried strawberries; pulse mixture until crumbled. Set aside.
Thaw strawberry and vanilla ice creams on counter until softened, about 15 minutes. Remove cake pan from refrigerator and press vanilla ice cream on top of crust, smoothing out the top with small offset spatula. Tear 3 PEEPS® Marshmallow Bunnies into small pieces and sprinkle on top of ice cream. Sprinkle 1/2 cup of strawberry-crumble mixture on top. Press strawberry ice cream into pan on top of crumble mixture and smooth top. Sprinkle remaining strawberry crumble mixture on top of strawberry ice cream. Wrap pan tightly with plastic wrap and place in freezer for 2 hours or until firm.
Just before serving, remove pan from freezer and allow to sit on countertop for 1 to 2 minutes. Using parchment paper, gently lift strawberry ice cream cake from pan. Slice into 16 servings, and top strawberry ice cream cake with remaining PEEPS® Marshmallow Bunnies. Serve immediately.
Share a Photo
Share if you loved this recipe as is, or if you added your own #peepsonality.
Got a great recipe?
Share your favorite PEEPS-inspired recipe with us on Facebook and it could be featured on our website.