back to all recipes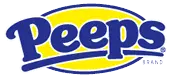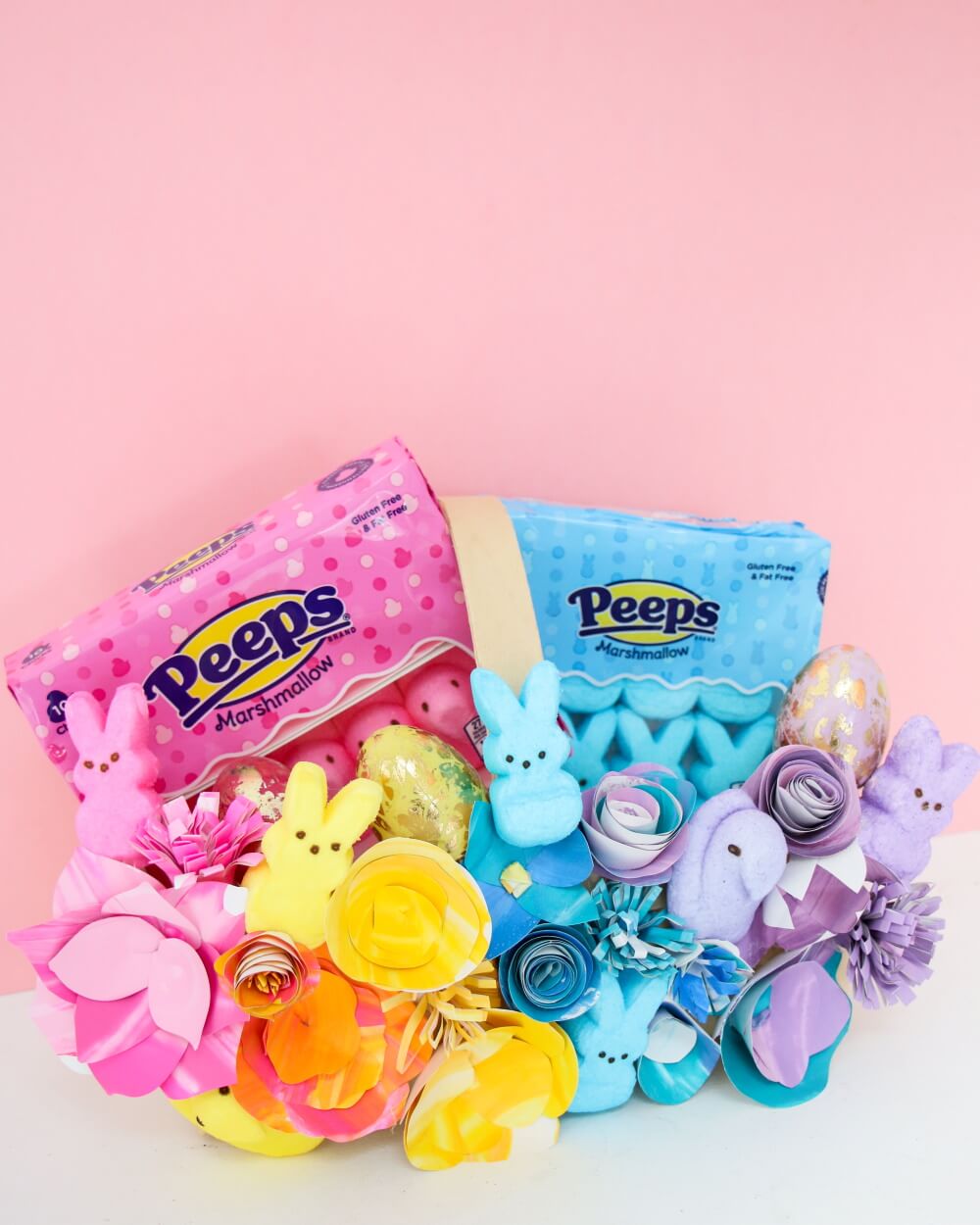 PEEPS® Marbled Paper Flower Easter Basket
Add a colorful pop of PEEPSONALITY® to your Easter basket! This craft is fun to make, the perfect display piece and can be filled with PEEPS® Marshmallow candies for Easter morning. Check out the recorded event and see more PEEPSONALITY® Live! videos on our Youtube channel.


TOTAL TIME
MIN.

WHAT YOU NEED
Acrylic craft paint in shades of pink, yellow, turquoise, and lavender
White card stock paper
Squeegee
Scissors
Hot glue gun
Wood Easter basket
PEEPS® Brand Marshmallow Bunnies in a variety of colors
Popsicle sticks (optional)

INSTRUCTIONS
Begin by creating your marbled paper. Squeeze dollops of paint onto the paper all around the sheet. Use the squeegee to pull the paint in a zig-zagging motion across the paper from top to bottom creating a marbled look. Repeat with all the colors choosing either all shades of one color and/or a mix of colors as you like. Let dry overnight.
Use the scissors to cut various paper flower petals using online tutorials/templates. Hot glue flower petals together to form flowers. Hot glue the flowers on the basket. Transition from pink, to yellow, to turquoise, to lavender flowers as you work your way across the basket.
Finish off the basket by hot gluing PEEPS® Marshmallow Bunnies to the basket in between the flowers to match the colored paper flowers. If desired, use popsicle sticks inserted into the bottom of the PEEPS® Marshmallow Bunnies to create PEEPS® picks that can be inserted between flowers at the top of the basket. This creates PEEPS® Marshmallow Bunnies that sit on top of the flower Easter basket.
Note: Use extreme caution when using hot glue. Completed craft is for decorative purposes only. Candy used in craft should not be eaten.
Share a Photo
Share if you loved this recipe as is, or if you added your own #peepsonality.
Got a great recipe?
Share your favorite PEEPS-inspired recipe with us on Facebook and it could be featured on our website.