back to all recipes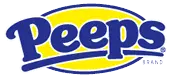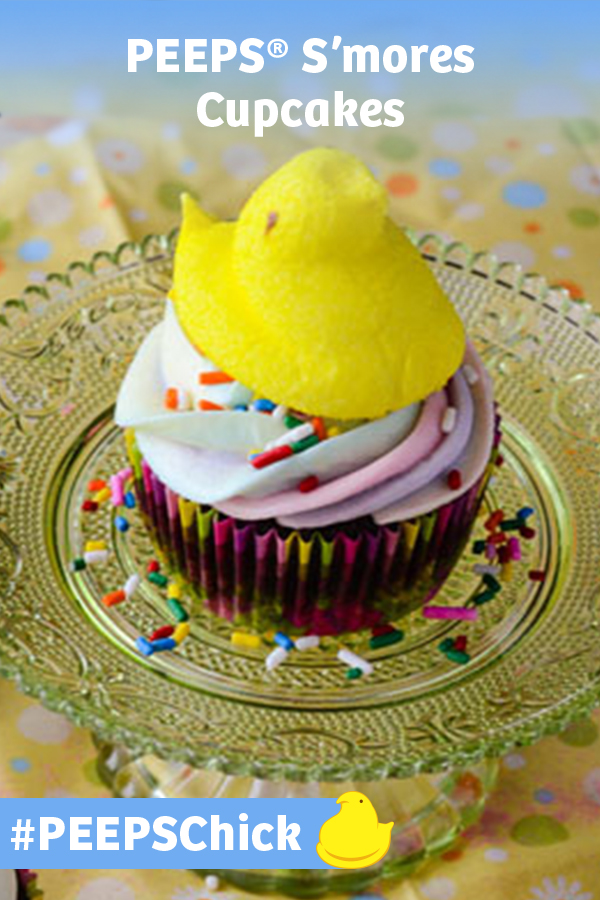 Peeps S'mores Cupcakes

TOTAL TIME
MIN.


INGREDIENTS
Crust
2 Cups graham cracker crumbs, finely crushed (about 12-14 whole crackers)

1/2 Cup unsalted butter, melted

1/4 Cup + 2 tablespoons granulated sugar
Cupcakes
1 Box dry Devil's Food cake mix

1 Teaspoon espresso powder

4 Eggs

1/2 Cup melted butter

1 1/4 Cups hot water

1 Tablespoon sour cream

1 Teaspoon vanilla extract
PEEPS® Buttercream Frosting
1 Cup unsalted butter, room temperature

3 – 4 Cups confectioner's sugar

1/4 Teaspoon salt

2 Tablespoons milk

10 ounces Marshmallow PEEPS®, chopped (approx. 4 packages)

INSTRUCTIONS
Preheat oven to 350 degrees. Line 2 standard cupcake pans with liners and set aside.
Crust
Combine ingredients in a small bowl and mix until combined, and small clumps form.

Divide mixture evenly between cupcake liners, about 1 Tablespoon per liner. Pack it down firmly with the bottom of a small glass.

Bake 5 minutes, then remove to cool.
Cupcakes
In a large bowl, combine the dry cake mix and espresso powder.

Add remaining ingredients and whisk for 2-3 minutes, until batter is combined and uniform. Be careful

not to over mix.

Using a large ice cream scoop, add batter on top of graham cracker crust, filling cupcake liners about 3/4 of the way full.

If desired, sprinkle more graham cracker crumbs on top of each cupcake, then place pans in oven.

Drop oven temperature to 325 degrees and bake for 20-25 minutes, or until a toothpick inserted in the center comes out clean.

Remove from oven and allow to cool in pans for 5 minutes, then remove and place on cooling rack.

When cool, using a paring knife, cut a small, 1-inch deep cone of cake out of the center of each cupcake. Set aside.
PEEPS® Buttercream Frosting
In the bowl of a stand mixer with a paddle attachment, beat butter 3-4 minutes until creamy.

Add in the confectioner's sugar slowly, about 1/2 cup at a time, until smooth. Taste after each addition to gauge how sweet you want it.  Remember, you'll be adding melted sugar-covered marshmallows into this!

Add salt and milk, beating on low until incorporated, then on high for 2-3 minutes until fluffy. If you're making multiple colors, divide your buttercream into separate bowls.

In a double boiler (or a metal bowl set over a pot of boiling water – be careful with this!), melt your PEEPS®, using a silicone spatula to help the process.

Working quickly, add your melted PEEPS® to a bowl of buttercream, and mix with a spatula until fully incorporated and smooth. If only making one color, simply add all of the melted PEEPS® into your stand mixer and beat on medium-high speed until incorporated.

Fill a piping bag with your icings, striping each color separately inside to achieve a variegated color.

Pipe a small amount of icing inside the cutout cupcake centers, and proceed to frost each cupcake, re-striping the bag with your colored icing each time you fill it.

Decorate with sprinkles and full-sized PEEPS®, and enjoy!  
Use extreme caution when heating PEEPS®, they may be hot.  Handle with care.
Share a Photo
Share if you loved this recipe as is, or if you added your own #peepsonality.
Got a great recipe?
Share your favorite PEEPS-inspired recipe with us on Facebook and it could be featured on our website.