back to all recipes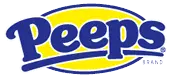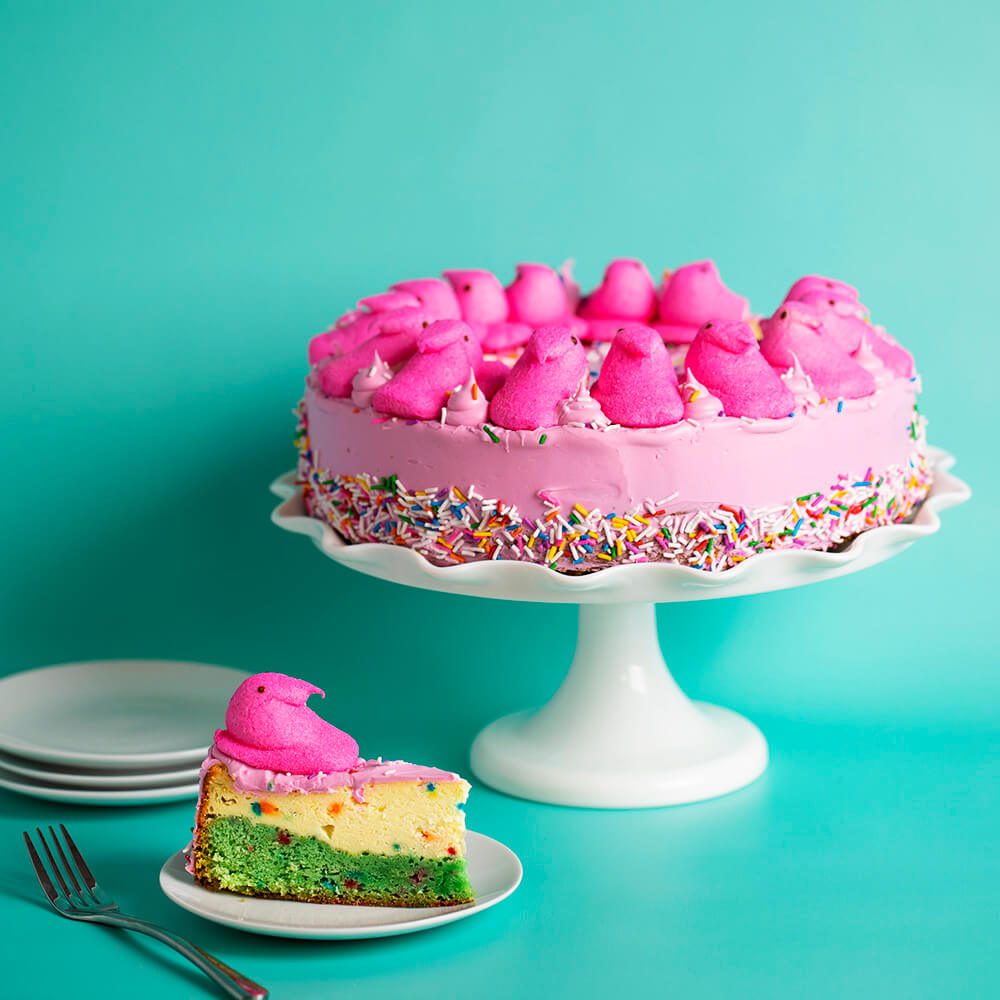 PEEPS® Cake Batter Cheesecake Recipe
Cake on the bottom, cheesecake on the top equals one big party! Make this PEEPS® Cake Batter Cheesecake with a layer of colored Duncan Hines® Yellow Cake, a thick layer of creamy cake batter cheesecake, brightly colored vanilla frosting and decorate the whole thing with sprinkles and PEEPS® Brand Marshmallow Chicks.

TOTAL TIME
MIN.


INGREDIENTS
PAM® Baking Spray
1 pkg (15.25 oz each) Duncan Hines® Classic Yellow Cake Mix, divided
2 eggs
1/2 cup water
1/4 cup vegetable oil
blue food coloring
2 tablespoons rainbow sprinkles
CHEESECAKE:
3 pkgs (8 oz each) cream cheese, softened
1/2 cup granulated sugar
1/2 cup reserved cake mix
3 eggs
2 tablespoons rainbow sprinkles
1 container (16 oz each) Duncan Hines® Classic Vanilla Creamy Home-Style Frosting
pink food coloring
additional rainbow sprinkles
20 PEEPS® Pink Marshmallow Chicks

INSTRUCTIONS
Preheat oven to 350°F. Spray 10-inch springform pan with baking spray.
CAKE BATTER: Pour cake mix into a large bowl. Measure 1/2-cup cake mix out and reserve for making cheesecake. Add eggs, water and oil to large bowl. Beat with an electric mixer on low speed until moistened, about 30 seconds. Beat on medium speed 2 minutes.
Stir blue food coloring and rainbow sprinkles into batter. Pour into pan. Bake 15 to 20 minutes, until toothpick inserted in center comes out clean. Reduce oven temperature to 325°F.
CHEESECAKE: Beat cream cheese and sugar in a large bowl with an electric mixer on low speed until blended, about 1 minute. Beat on medium speed until smooth and creamy, 2 to 3 minutes. Beat in eggs and reserved 1/2-cup cake mix, just until blended. Stir in sprinkles.
Pour cheesecake over baked cake in pan. Bake 50 minutes. Turn oven off, do not open oven door. Let cheesecake sit in hot oven 15 to 20 minutes, until just set in the center.
Remove cake batter cheesecake from oven and cool at room temperature 1 hour. Remove ring from springform pan and refrigerate at least 4 hours or overnight.
Use yellow food coloring to dye frosting. Frost top and sides of cheesecake with frosting. Decorate with sprinkles and PEEPS® Marshmallow Chicks. Use a hot knife to slice cake batter cheesecake and clean the knife between each cut.
Share a Photo
Share if you loved this recipe as is, or if you added your own #peepsonality.
Got a great recipe?
Share your favorite PEEPS-inspired recipe with us on Facebook and it could be featured on our website.