back to all recipes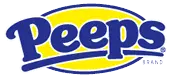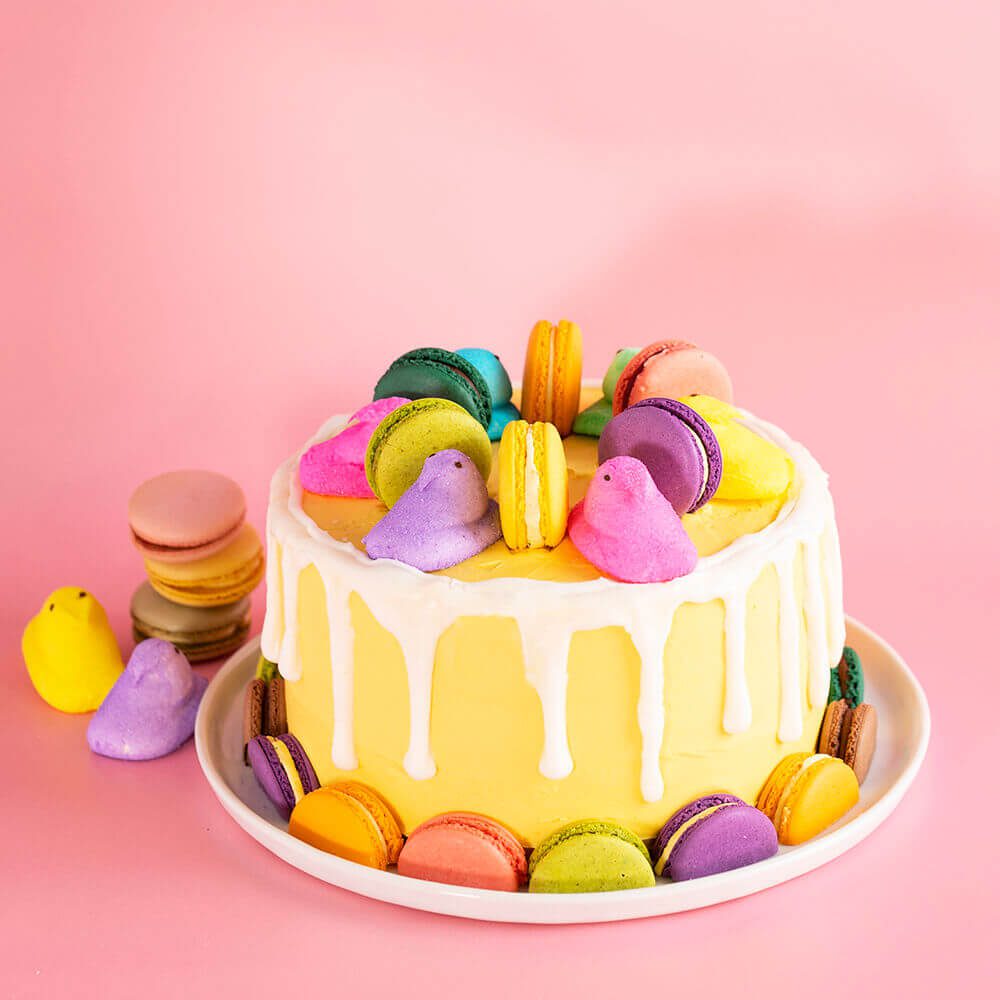 Lemon Macaron PEEPS® Cake Recipe
Make this show-stopping cake for your Easter gathering! Duncan Hines® Signature Lemon Supreme Cake Mix and Creamy Vanilla Frosting create this refreshing cake paired with multi-colored PEEPS® Brand Marshmallow Chicks and delicious French macarons.

TOTAL TIME
MIN.


INGREDIENTS
PAM® Baking Spray
2 pkgs (15.25 oz each) Duncan Hines® Signature Lemon Supreme Cake Mix
2 cups plus 2 teaspoons water, divided
2/3 cup vegetable oil
6 eggs
2 containers (16 oz each) Duncan Hines® Creamy Vanilla Frosting
1-1/2 teaspoons lemon extract, divided
1/2 teaspoon yellow food coloring
24 PEEPS® Marshmallow Chicks, assorted colors
2/3 cup confectioners' sugar
12 to 15 multicolored French-style macaron cookies

INSTRUCTIONS
Preheat oven to 350°. Spray three 8-inch round metal cake pans with PAM® Baking Spray. In a large bowl, beat cake mix, 2 cups water, vegetable oil, and eggs using handheld mixer on low speed for 30 seconds or until moistened. Beat on medium speed for additional 2 minutes. Divide batter evenly between pans and bake 28 to 32 minutes or until toothpick inserted into center of cakes comes out clean. Remove from oven and cool in pans on wire racks for 15 minutes. Remove cakes from pans onto wire racks and allow to cool completely.
In a medium bowl, combine one container of frosting, 1 teaspoon lemon extract, and yellow food coloring until well-blended. Set aside. Place one cake layer on serving platter or cake stand then frost top with uncolored vanilla frosting, about 1/4″ thick. Tear two PEEPS® Marshmallow Chicks into small pieces and place on top of frosting layer. Repeat process with second cake layer, frosting and PEEPS® Marshmallow Chicks then place final cake layer on top.
Frost top and sides of cake with colored frosting then smooth top and sides using offset spatula. In a small bowl, stir together powdered sugar, remaining 2 teaspoons of water and remaining 1/2 teaspoon of lemon extract until smooth, or adding 1/4 teaspoon additional water as needed until desired consistency is reached. Place icing in a small disposable piping bag and pipe icing around and just over top edge of cake, allowing icing to drip slightly down sides of cake. Decorate top of cake with remaining PEEPS® Marshmallow Chicks and six multicolored macarons. Gently cut remaining macarons in half and place halves, cut side down, along bottom edge of cake. Slice and serve.
Share a Photo
Share if you loved this recipe as is, or if you added your own #peepsonality.
Got a great recipe?
Share your favorite PEEPS-inspired recipe with us on Facebook and it could be featured on our website.