back to all recipes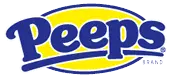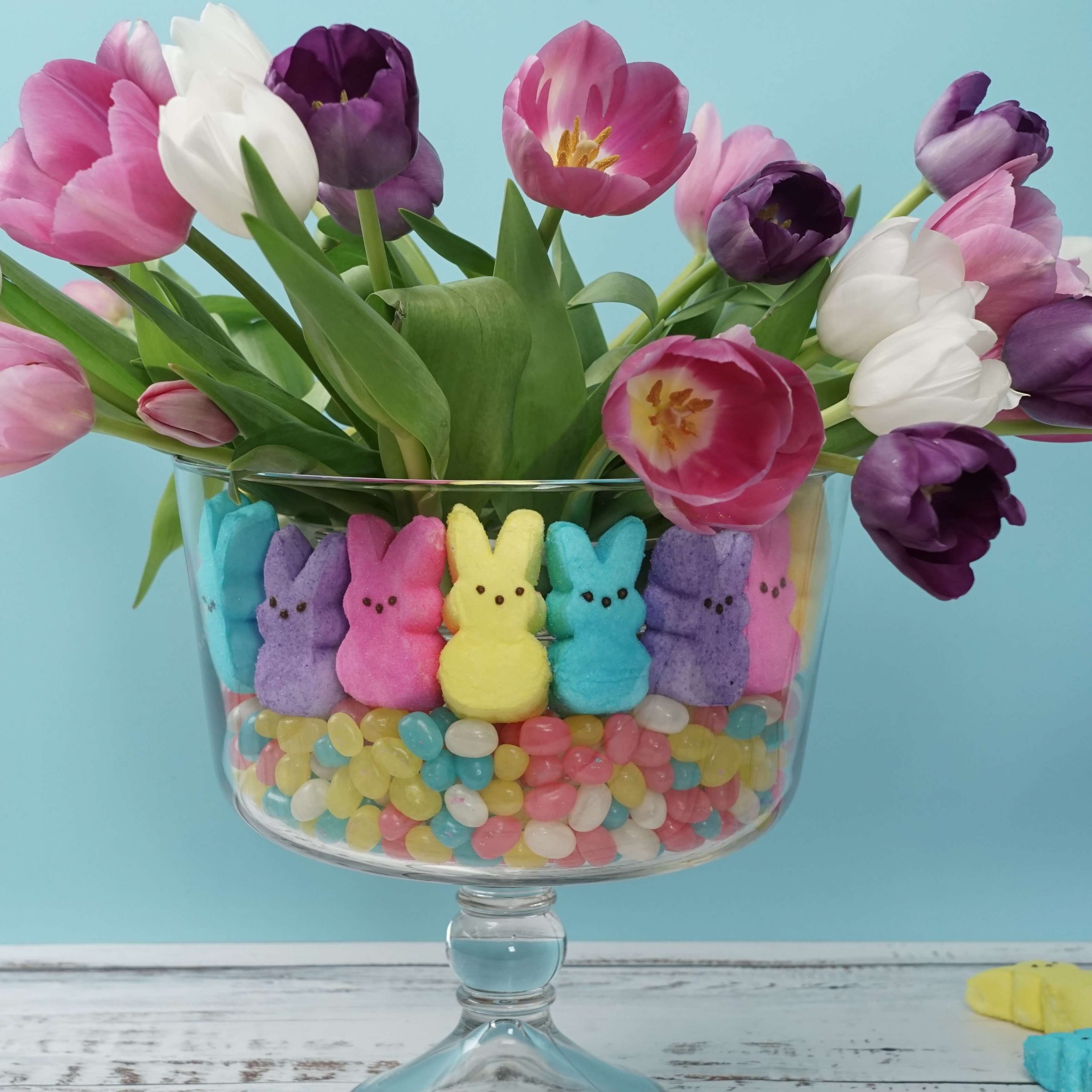 PEEPS® Bunniful Easter Centerpiece
Bring some extra Springtime into your home by creating a PEEPS® Bunniful Easter Centerpiece. This craft can be a perfect addition to your holiday décor.

TOTAL TIME
MIN.

WHAT YOU NEED
1 Trifle glass round bowl
1 Smaller glass vase to fit inside the trifle bowl (allowing no more than 2" in between the layers and enough space to fit the bunnies)
4 packages – 8ct PEEPS® Brand Marshmallow Bunnies in Assorted Colors (Yellow, Pink, Blue, Lavender)
2 packages of PEEPS® Brand or Just Born® Jelly Beans
Tape
Bouquet of multi-color Tulips

INSTRUCTIONS
Insert the smaller glass vase into the larger trifle bowl and place in center.
Add Jelly Beans all around the bottom, between the 2 layers of glass – go up about 3".
Separate the PEEPS® Marshmallow Bunnies and alternate colors, placing them on top of Jelly Beans. Go all the way around the bowl between the 2 layers of glass keeping them close together.
Pour water into the smaller vase.
Use tape and create criss crosses across the top of the smaller vase (this allows the Tulips to stand up tall when you put them later).
Add the Tulips – using the smaller squares created by scotch tape to insert Tulips into the sections.
Share a Photo
Share if you loved this recipe as is, or if you added your own #peepsonality.
Got a great recipe?
Share your favorite PEEPS-inspired recipe with us on Facebook and it could be featured on our website.