back to all recipes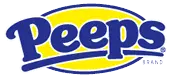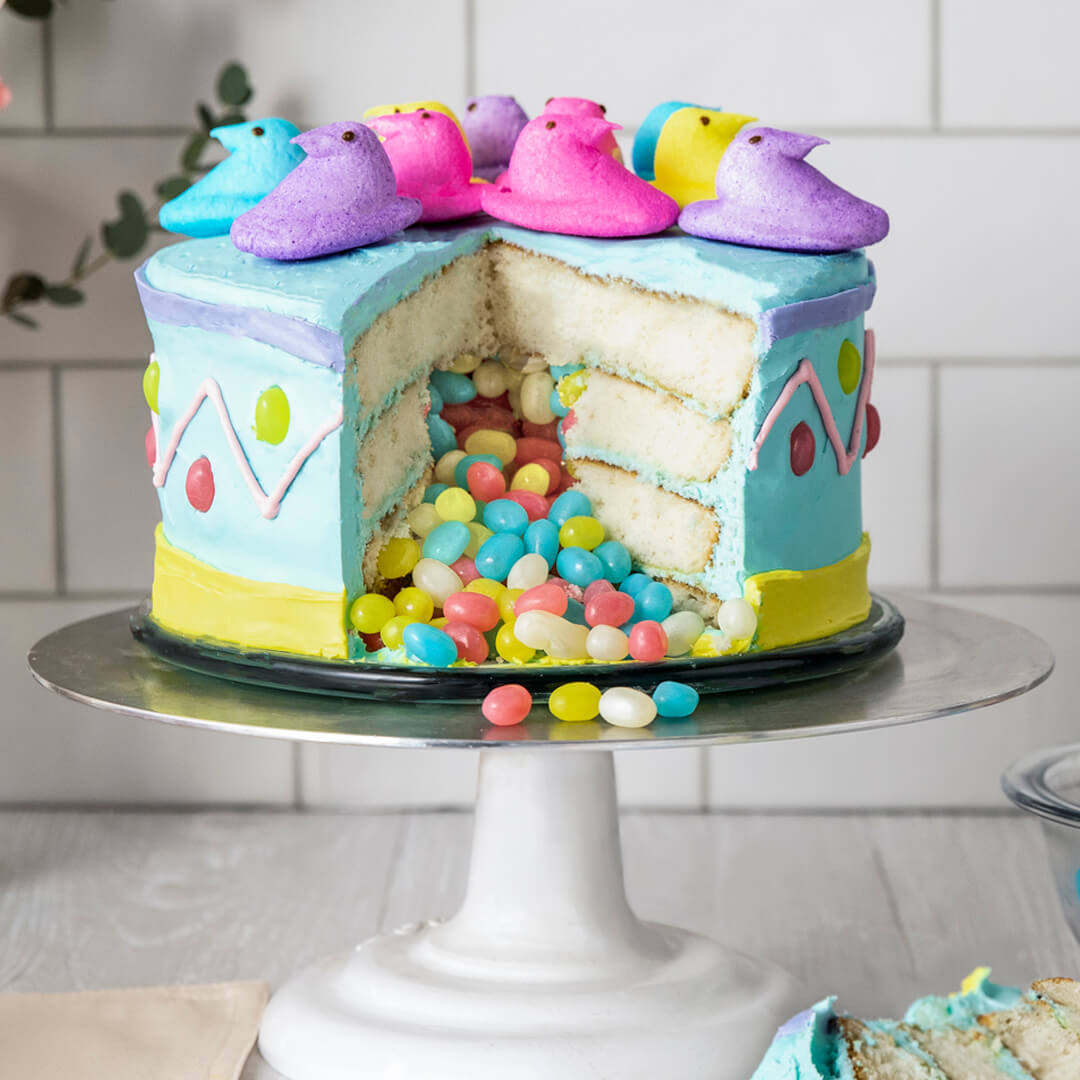 PEEPS® Piñata Easter Cake
Create a Pinata Easter Cake with delicious white cake decorated to look like an Easter egg with a surprise hidden inside—a rush of PEEPS® Jelly Beans!

TOTAL TIME
MIN.


INGREDIENTS
PAM® Baking Spray
2 pkgs (15.25 oz each) Duncan Hines® Classic White Cake Mix
2 cups water
6 large egg whites
2/3 cup vegetable oil
1 pound unsalted butter, softened
6 cups confectioners' sugar
1 tablespoon vanilla extract
1/2 teaspoon salt
1/3 cup heavy (whipping) cream
16 PEEPS® Brand Marshmallow Chicks, assorted colors
2 pkgs (10 oz each) PEEPS® Brand Jelly Beans blue, pink, yellow and purple food coloring

INSTRUCTIONS
Preheat oven to 350°F. Spray two 8-inch round pans with baking spray.
Beat 1 package cake mix, 1 cup water, 3 egg whites and 1/3 cup oil in large bowl with an electric mixer at low speed until blended, about 30 seconds. Beat at medium speed 2 minutes.
Pour into pans and bake 22 to 27 minutes, until toothpick inserted in center comes out clean. Cool on wire rack 10 minutes. Turn cakes out to cool completely. Wash pans, spray with more baking spray and prepare second cake mix with remaining ingredients.
Place butter in a large mixing bowl and beat on high speed until pale, smooth and creamy, about 2 minutes. Gradually add in the powdered sugar, beating on low speed until incorporated then follow with heavy cream, salt and vanilla and mix for one minute. Turn the mixer to high speed and beat for 4 minutes until frosting is smooth, fluffy and stiff.
Place 3/4 of the frosting in a large bowl and add a few drops of blue food coloring until a pastel blue color is achieved.
Divide remaining 1/4 of frosting evenly into 3 bowls and color with pink, yellow and purple food coloring.
Use a 3 to 4-inch circle cookie cutter (or a large thin-edged cup the same diameter) and cut a hole in the center of two cake layers.
Place one uncut cake layer on a serving plate and frost with a thin layer of blue frosting. Top with one cake ring layer. Frost with a thin layer of frosting and place second cake ring on top. Fill the hole in the center with most of the jelly beans, frost and top with last full cake layer. Reserve about 20 jelly beans for decorating the sides of the cake.
Frost entire cake with blue frosting. Decorate sides of frosted cake with yellow, pink and purple frosting to look like an Easter egg and top with PEEPS® Marshmallow Chicks.
Cook's Tips
If you aren't confident in your piping skills, no need to divide the frosting, just go ahead and make it all blue or any color you like. Save some extra jelly beans for decorating!
Share a Photo
Share if you loved this recipe as is, or if you added your own #peepsonality.
Got a great recipe?
Share your favorite PEEPS-inspired recipe with us on Facebook and it could be featured on our website.