back to all recipes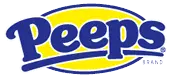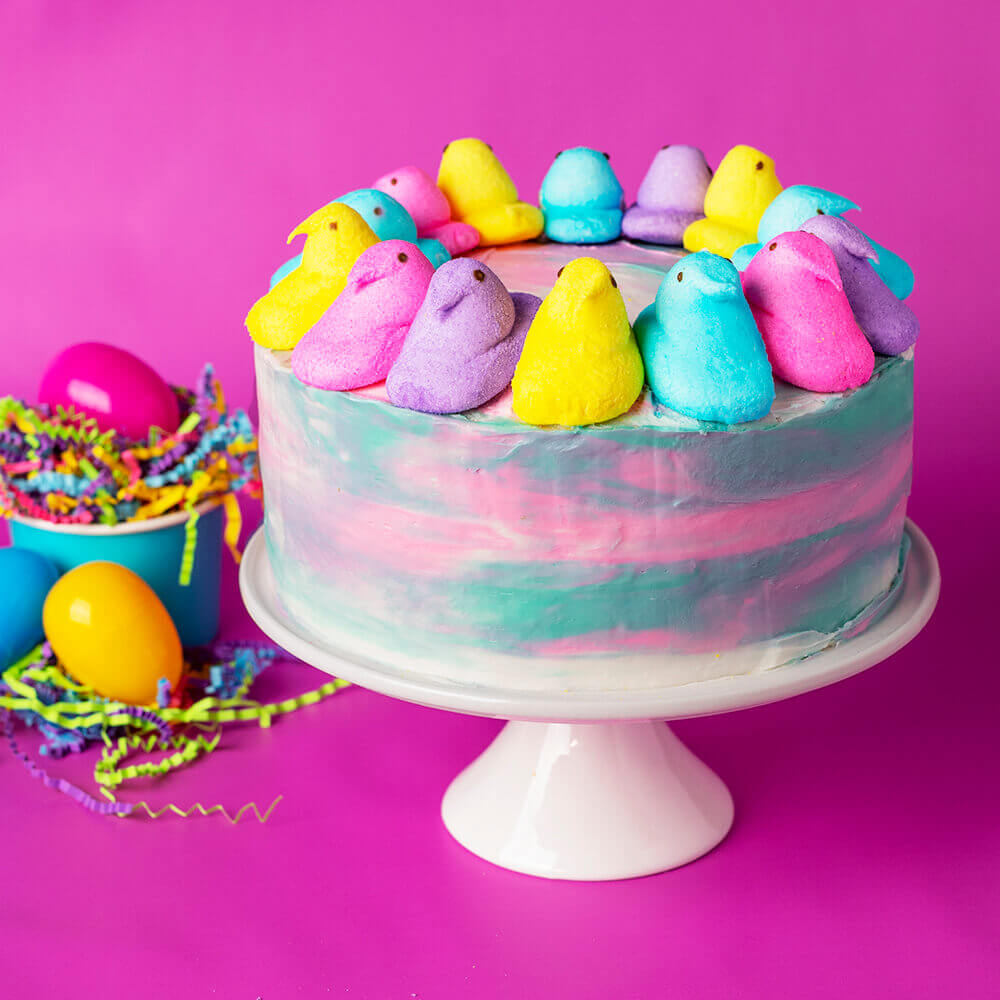 PEEPS® Color Swirl Cake
A professional-looking cake from your own kitchen? Yes! This PEEPS® Color Swirl Cake is so easy to decorate but it looks so cool-just like it came from a professional bakery!

TOTAL TIME
MIN.


INGREDIENTS
PAM® Baking Spray
1 package (15.25 oz each) Duncan Hines® Classic Yellow Cake Mix
1 cup water
3 eggs
1/2 cup vegetable oil
1 1/2 containers (14 oz each) Duncan Hines® Whipped Fluffy White Frosting
Teal and pink food coloring
12 PEEPS® Marshmallow Chicks, assorted colors

INSTRUCTIONS
Preheat oven to 350°F. Spray two 8-inch round pans with baking spray.
Blend cake mix, water, eggs, and oil in a large bowl with an electric mixer on low speed until moistened, about 30 seconds. Beat on medium speed 2 minutes. Pour batter into pans.
Bake 24 to 28 minutes, until toothpick inserted in center comes out clean. Cool in pans on wire rack 15 minutes. Remove from pans and cool completely.
Scoop 1/4-cup frosting into 2 small bowls. Use teal and pink food coloring to dye each. Place one cooled cake layer on serving plate. Frost with about 1/2-cup white frosting. Top with second cake layer. Frost entire cake with remaining white frosting.
Using the back of a spoon, smear dollops of pink and teal frosting all over the cake. It will look very messy as you are doing it and that's okay. Using a bench scraper or large offset spatula, smooth the top and sides of the cake in one smooth and swift motion. Get as far as you can in one motion to get the smoothest appearance and the best blending of colors.
Top your color swirl cake with a rainbow assortment of PEEPS® Marshmallow Chicks, slice and serve!
Share a Photo
Share if you loved this recipe as is, or if you added your own #peepsonality.
Got a great recipe?
Share your favorite PEEPS-inspired recipe with us on Facebook and it could be featured on our website.