back to all recipes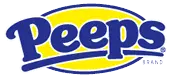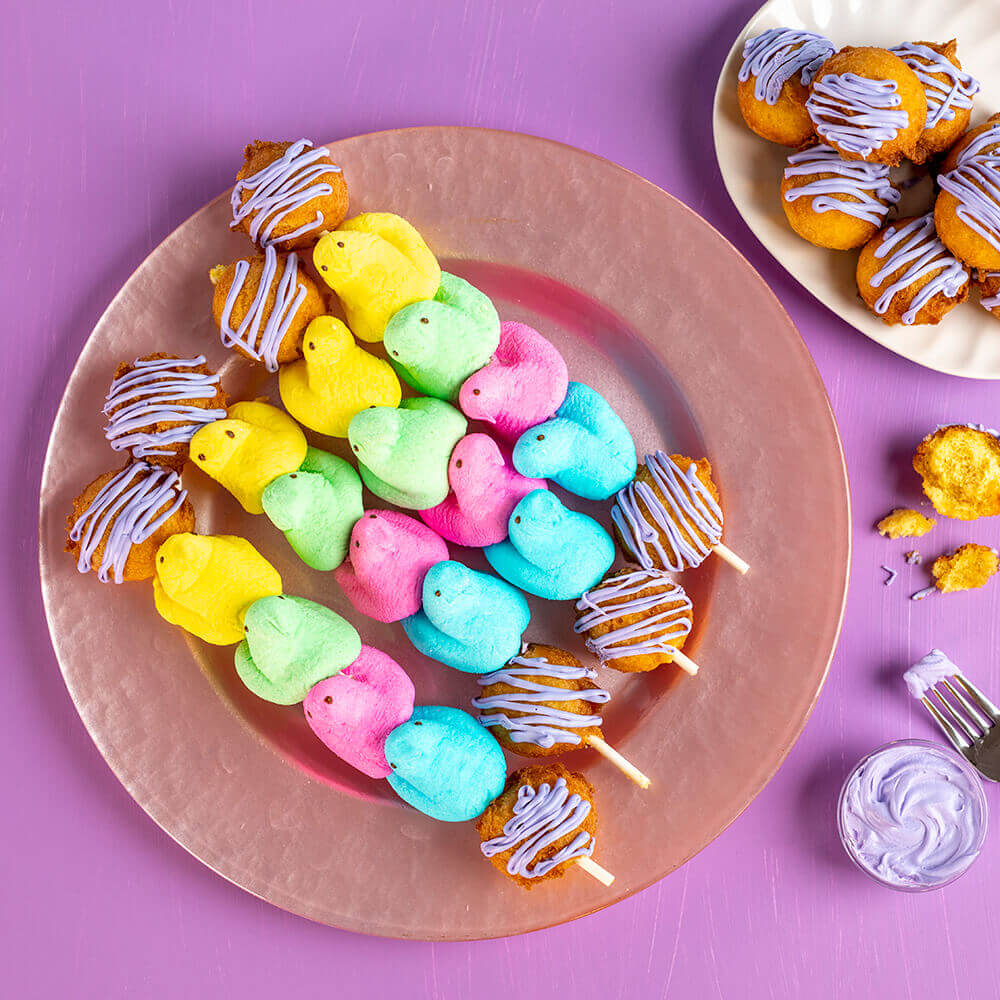 PEEPS® Donut Bite Pops
Perfect for parties and gifting, our PEEPS® Donut Bite Pops will be a hit at your springtime gathering this year! Fry up some fresh donut holes with made Duncan Hines® Classic Yellow Cake Mix and skewer onto PEEPS® Brand Marshmallow Rainbow Pops!

TOTAL TIME
MIN.


INGREDIENTS
4 cups vegetable oil
1 package (15.25 oz each) Duncan Hines® Classic Yellow Cake Mix
2 eggs
2 pudding cups (3.25 oz each) Snack Pack® Vanilla Pudding
12 PEEPS® Marshmallow Rainbow Pops
1/2 cup Duncan Hines® Creamy Vanilla Frosting
2 drops purple food coloring

INSTRUCTIONS
Pour oil into a large saucepan and heat over medium heat to 350°F. Monitor oil temperature carefully to make sure it doesn't get too hot.
Blend cake mix, eggs, and pudding in a large bowl with an electric mixer on low speed 30 seconds. Beat on medium speed 2 minutes.
Using two spoons or a 1 tablespoon cookie scoop, carefully drop balls of dough into hot oil. Work close to the oil to prevent splashing. You can cook 5 to 6 donut bites at a time. Cook, turning frequently, 3 to 5 minutes, until golden brown on the outside and toothpick inserted in center comes out clean.
Use a slotted spoon to remove donut bites to a paper towel-lined plate. Cool completely.
Scoop frosting into a small microwave-safe bowl and use food coloring to dye it lavender. Microwave in 5 second increments until frosting is fluid, about the consistency of corn syrup, stirring after each. Drizzle frosting over cooled donut bites.
Push PEEPS® Marshmallow Chicks down on the sticks to make room for a donut bite to be skewered on top. Skewer a donut bite through the top and bottom of each PEEPS® Pop. Serve and enjoy!
Share a Photo
Share if you loved this recipe as is, or if you added your own #peepsonality.
Got a great recipe?
Share your favorite PEEPS-inspired recipe with us on Facebook and it could be featured on our website.