back to all recipes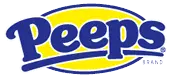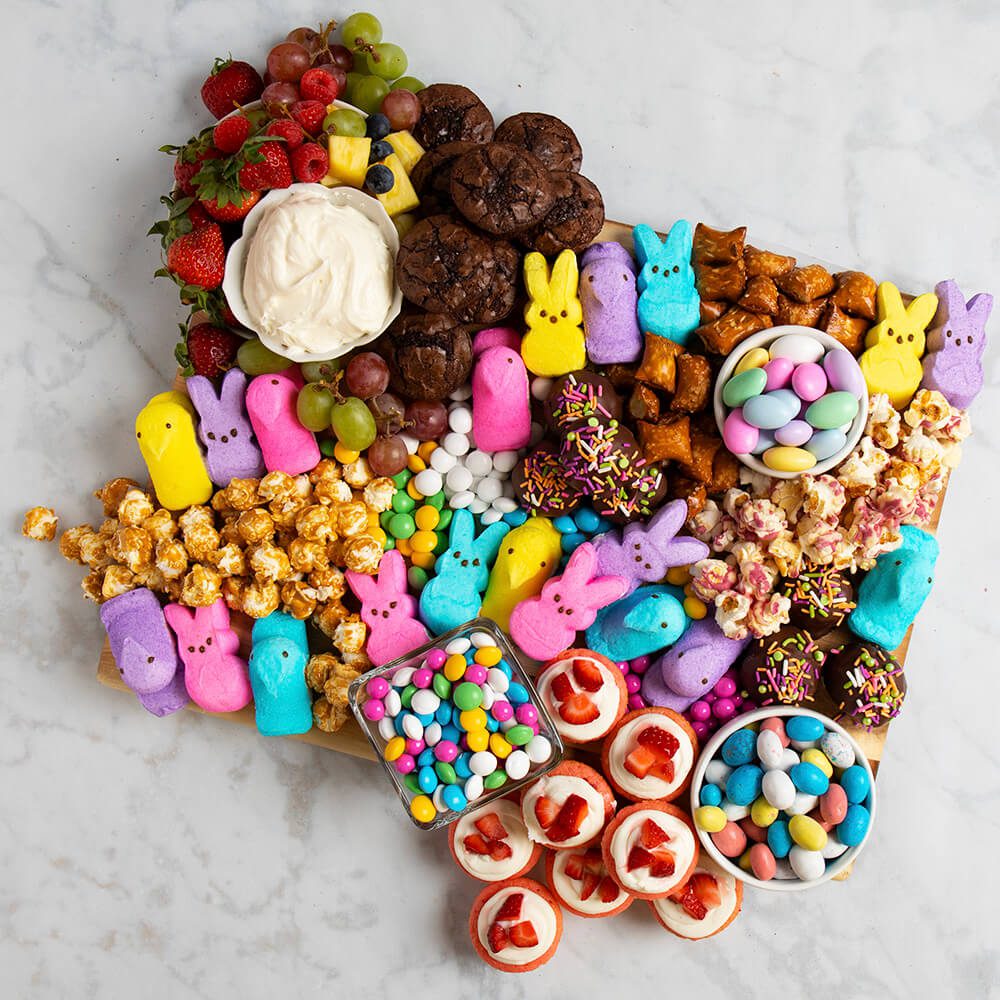 PEEPS® Giant Dessert Board
Go all out this year with this over-the-top charcuterie inspired dessert board! Bake Duncan Hines® Chewy Fudge Brownies and Strawberry Cake Mix in mini muffin tins, make chocolate covered strawberry cake truffles, a frosting dip for fresh fruit and dress your dessert board up with PEEPS® Brand Marshmallow Chicks and Bunnies and colorful candy!

TOTAL TIME
MIN.


INGREDIENTS
MINI BROWNIES:
PAM® Original No-Stick Cooking Spray
1 pkg (18.3 oz each) Duncan Hines® Chewy Fudge Brownie Mix
2 egg
1/2 cup vegetable oil
1/4 cup water
STRAWBERRY CAKE:
1 pkg (15.25 oz each) Duncan Hines® Signature Strawberry Supreme Cake Mix
3 eggs
1 cup water
1/3 cup vegetable oil
CAKE TRUFFLES:
1 container (16 oz each) Duncan Hines® Classic Vanilla Creamy Home-Style Frosting, divided
1 pkg (12 oz each) semisweet chocolate morsels
1 teaspoon vegetable oil
rainbow sprinkles
FRUIT DIP:
4 ounces cream cheese, softened
1 Pound fresh strawberries
1 Pound seedless grapes
2 bags (1 oz) Angie's BOOMCHICKAPOP® Sweet and Salty Kettle Corn
2 cups pretzels
1 pkg (10 oz each) candy-coated chocolate pieces
1 pkg (10 oz each) jellybeans
1 pkg (18 oz each) mini candy-coated chocolate Easter eggs
2 pkgs (10 count) PEEPS® Marshmallow Chicks
2 pkgs (10 count) PEEPS® Marshmallow Bunnies

INSTRUCTIONS
BROWNIES: Preheat oven to 350°F. Spray 24-cup mini muffin pan with cooking spray. Stir together brownie mix, 2 eggs, 1/2-cup oil and 1/4-cup water until blended, about 50 strokes. Divide evenly into mini muffin pan. Bake 20 minutes. Cool for 10 minutes, remove from pan and cool completely on wire rack.
STRAWBERRY CAKE: Line 24-cup mini muffin pan with paper liners. Spray 9×13-inch pan with cooking spray. Beat cake mix, 3 eggs, 1 cup water and 1/3-cup vegetable oil in a large bowl with an electric mixer until blended, about 30 seconds. Beat on medium speed 2 minutes.
Divide half of the cake batter evenly into mini muffin cups, filling about 3/4ths full. Pour remaining batter into 9×13-inch pan. Bake 14 to 17 minutes, until toothpick inserted in centers comes out clean. Cool completely.
CAKE TRUFFLES: Break cooled 9×13-inch cake into large pieces, place in large bowl and stir in 1/2-cup frosting. Roll into balls, place on waxed paper-lined baking sheet. Freeze until firm, about 30 minutes.
Pour chocolate chips and 1 teaspoon oil into a large microwave-safe bowl. Microwave 30 seconds. Stir and continue microwaving in 15-second increments until melted; stir until smooth.
Dip frozen strawberry cake truffles in melted chocolate. Lift with a fork and tap gently to let excess drip off. Place on baking sheet. Decorate with sprinkles. Freeze 10 minutes, until chocolate is set.
FRUIT DIP: Stir together 1/3-cup frosting and cream cheese until well blended. Frost mini strawberry cupcakes with remaining vanilla frosting.
Build and style dessert charcuterie board with fresh fruit and cream cheese dip, mini brownies, mini cupcakes, cake truffles, candy, kettle corn, pretzels and PEEPS® Marshmallow Chicks and Bunnies. Replenish Easter dessert board as needed.
Share a Photo
Share if you loved this recipe as is, or if you added your own #peepsonality.
Got a great recipe?
Share your favorite PEEPS-inspired recipe with us on Facebook and it could be featured on our website.