back to all recipes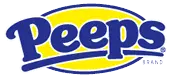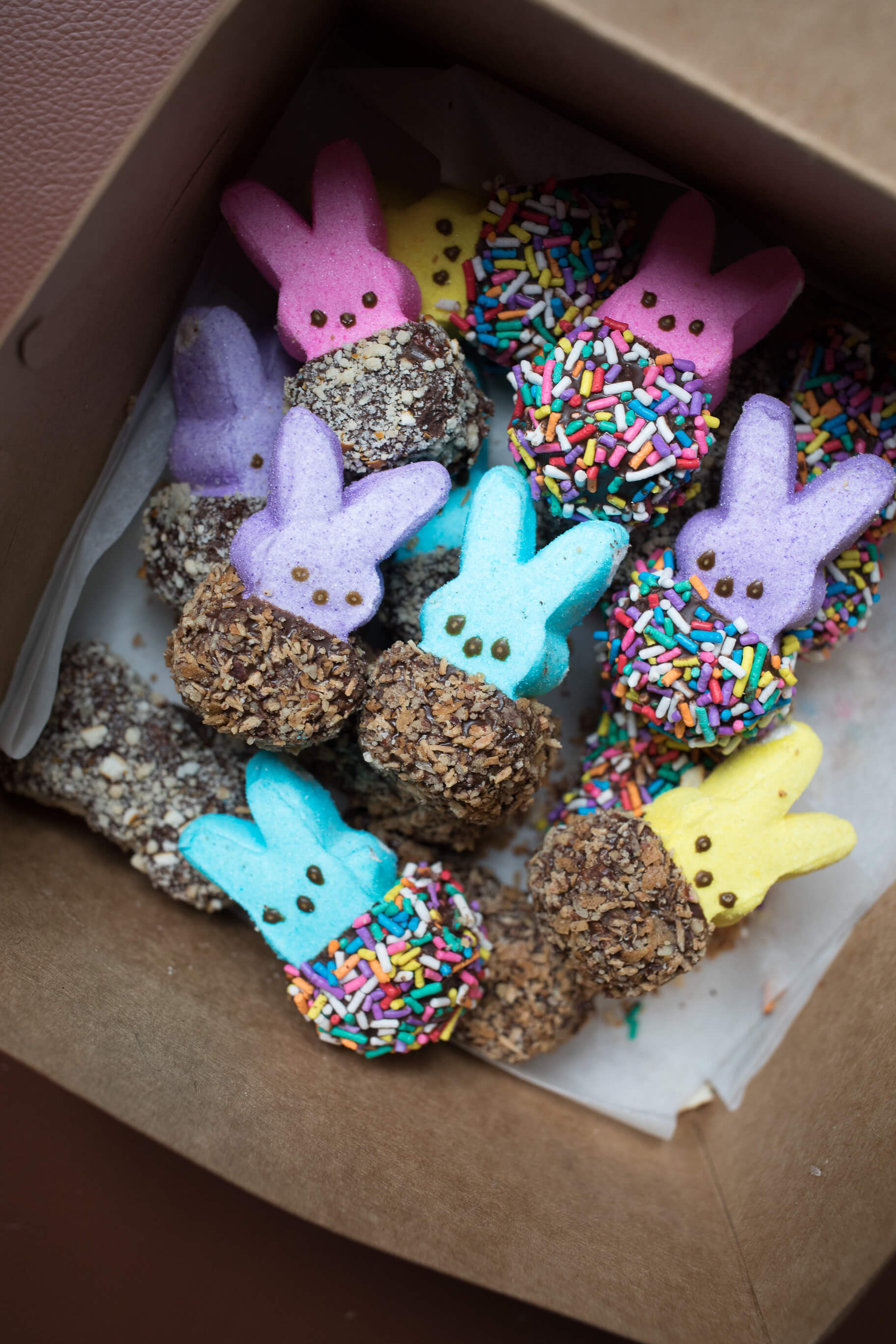 Jimbo Pants PEEPS®
PEEPS® Marshmallow Bunnies getting dressed up in their Sunday best! It's great on a tray for any Spring event and makes a great gift as well. The more color the better! You can mix and match your packs of PEEPS® Marshmallow Bunnies for a variety or double the recipe for even more Jimbo PEEPS®!

TOTAL TIME
MIN.


INGREDIENTS
1 12-ounce bag chocolate chips, white chocolate works too
12 PEEPS® Brand Marshmallow Bunnies
1/2 cup sprinkles
1/2 cup feuilletine*
*Feuilletine is a pastry chef secret: flakey little crisps of sweetened crepe batter – you can get it on Amazon! If you can't find it, you can swap it out for cookie crumbs or graham crackers crumbs!

INSTRUCTIONS
In a microwave safe bowl melt your chocolate, working in 30 second blasts. You want your chocolate to be soft and melty- not fully liquid and definitely not steaming hot. The best way to do this is in the microwave (in a microwave safe bowl) on high for 30 seconds. If you need to heat it for longer (some microwaves are stronger than others), do it in 15-second bursts, and take a look at it between zaps. If your chocolate has a few unmelted chunks remaining, stir it well and they will dissolve.
Working quickly, dunk your PEEPS® Marshmallow Bunnies one at a time in the chocolate, coating their bottom half, then immediately into a bowl of sprinkles. Alternate with dunking into your feuilletine so you end up with half sprinkle Bunnies and have feuilletine Bunnies! Place on a baking sheet to set.
Serve!
Store in an airtight container on your counter for up to 5 days.
Share a Photo
Share if you loved this recipe as is, or if you added your own #peepsonality.
Got a great recipe?
Share your favorite PEEPS-inspired recipe with us on Facebook and it could be featured on our website.