back to all recipes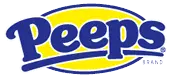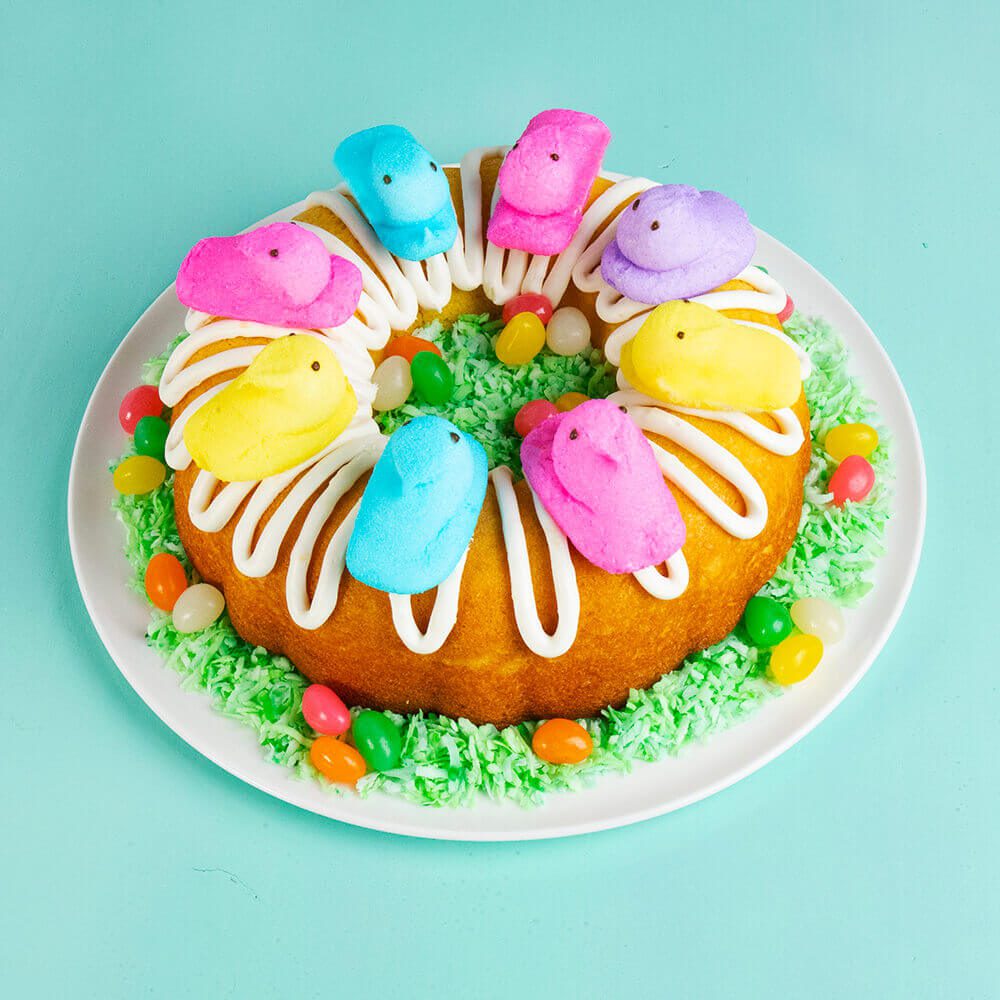 Lemon Bundt PEEPS® Cake Recipe
Bring this refreshing spring lemon Bundt cake to your holiday gathering! Tender Duncan Hines® Signature Lemon Supreme Cake Mix and PEEPS® Brand Marshmallow Chicks come together to create this adorable, delicious Easter holiday dessert.

TOTAL TIME
MIN.


INGREDIENTS
1 cup sweetened shredded coconut
Green food coloring, as needed
PAM® Baking Spray
1 pkg (15.25 oz each) Duncan Hines® Signature Lemon Supreme Cake Mix
1 cup water
1/3 cup vegetable oil
3 eggs
1 cup Duncan Hines® Creamy Vanilla Frosting
1 teaspoon grated lemon peel
2 teaspoons lemon juice
1/4 cup jelly beans
8 PEEPS® Marshmallow Chicks, assorted colors

INSTRUCTIONS
Preheat oven to 350°. In a medium bowl combine coconut and green food coloring until desired color is achieved. Spread coconut flakes out onto sheet pan and allow to dry. Set aside.
Spray Bundt pan with PAM® Baking Spray. In a large bowl beat cake mix, water, oil and eggs together using a handheld mixer on low speed for 30 seconds or until moistened. Beat on medium speed for additional 2 minutes. Pour batter into Bundt pan and bake 27 to 33 minutes or until toothpick inserted into cake comes out clean. Remove from oven and cool in pan on wire rack for 15 minutes. Remove from pan and allow to cool completely on wire rack.
Place cooled cake on serving platter or cake stand. Place about 1 cup of colored shredded coconut in center of cake, and sprinkle remaining coconut around outside edges. In a medium bowl combine frosting, lemon zest and lemon juice. Place frosting in disposable pastry bag and drizzle frosting back and forth across top of cake. Decorate lemon Bundt cake with jelly beans and place PEEPS® Marshmallow Chicks on top of cake. Slice Easter cake and serve.
Share a Photo
Share if you loved this recipe as is, or if you added your own #peepsonality.
Got a great recipe?
Share your favorite PEEPS-inspired recipe with us on Facebook and it could be featured on our website.