back to all recipes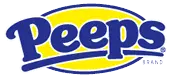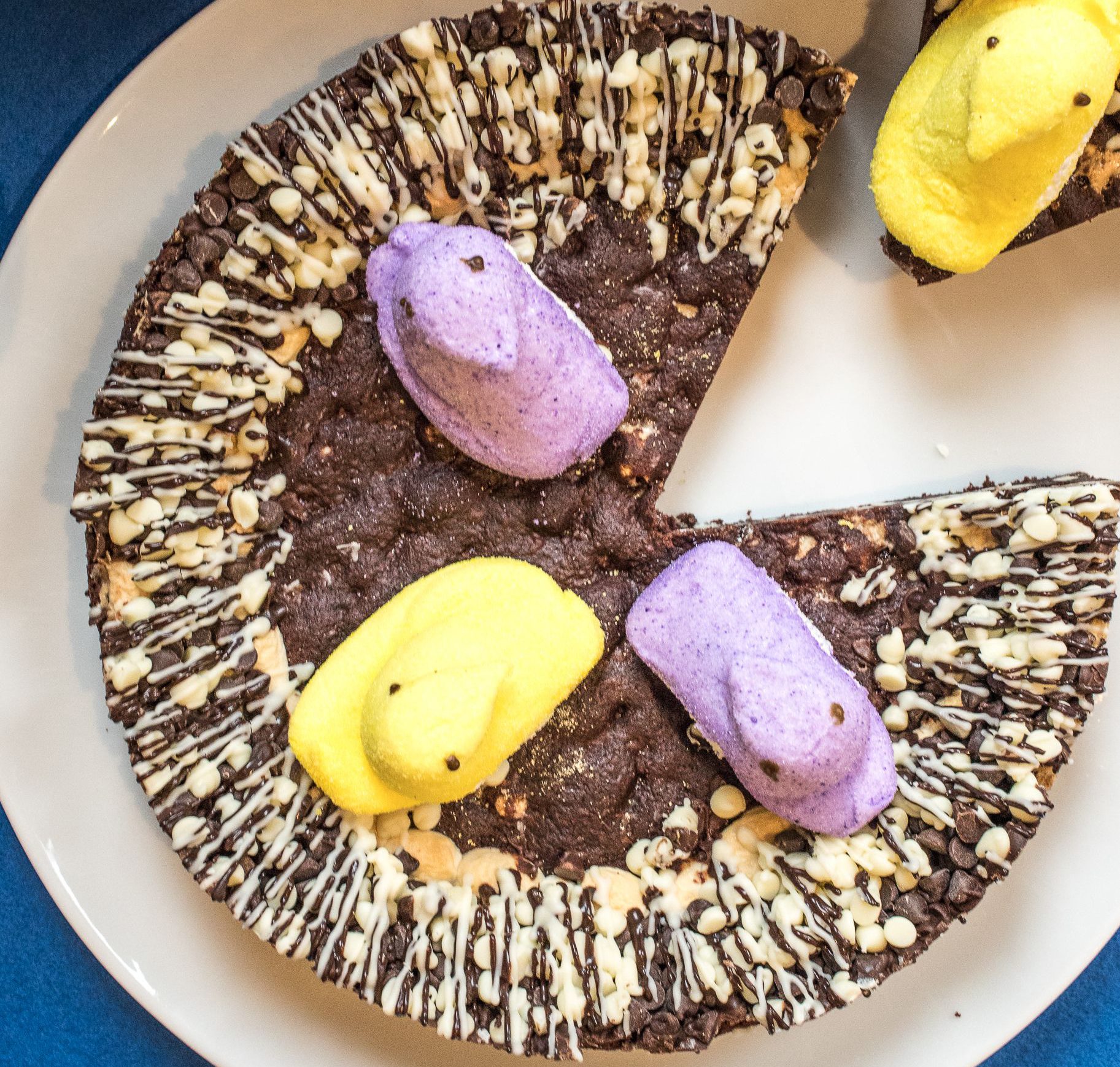 PEEPS® Marshmallow Cookie Pie Recipe
Best consumed by the slice and studded with gooey PEEPS® Marshmallow and chocolate, this is the ultimate Spring time treat!

TOTAL TIME
MIN.


INGREDIENTS
1/2 cup unsalted butter, at room temperature
3/4 cup granulated sugar
1 large egg
1 1/2 oz. semisweet chocolate, melted
2/3 cup all-purpose flour
1/2 cup unsweetened cocoa
3/4 tsp. kosher salt
1/4 tsp. baking powder
1/8 tsp. baking soda
3/4 cup plus 1 Tbsp. mini white chocolate chips, divided
3/4 cup plus 1 Tbsp. mini chocolate chips, divided
10 (1 pack) any color PEEPS® Brand Marshmallow Chicks
Makes one 8-inch cookie, best served in 8 slices, pizza style

INSTRUCTIONS
Preheat oven to 350°F. Coat an 8-inch cake pan or springform pan with baking spray.
Beat butter and sugar with a stand mixer fitted with a paddle attachment on medium-high speed until fluffy, about 3 minutes. Add egg and melted chocolate; beat on medium speed until combined, about 1 minute. Add flour, cocoa, salt, baking powder and baking soda; beat on low speed until combined, about 1 minute, stopping to scrape down sides as needed. Cut 6 PEEPS® Marshmallow Chicks into dime sized chunks and mix them into your dough with 3/4 cup white chocolate chips and 3/4 cup chocolate chips; beat on low speed until combined, about 30 seconds.
Press cookie-dough mixture evenly into a prepared pan. Bake for 20 minutes. Remove from oven; immediately sprinkle remaining 1 tablespoon each white chocolate chips and chocolate chips. Press your remaining PEEPS® Marshmallow Chicks lightly into the surface of the cookie so they set in place as the cookie cools. Let cool completely, about 30 minutes. Remove from pan; slice into 4-8 wedges.
Store in an airtight container on your counter for up to 5 days.
Share a Photo
Share if you loved this recipe as is, or if you added your own #peepsonality.
Got a great recipe?
Share your favorite PEEPS-inspired recipe with us on Facebook and it could be featured on our website.