back to all recipes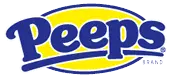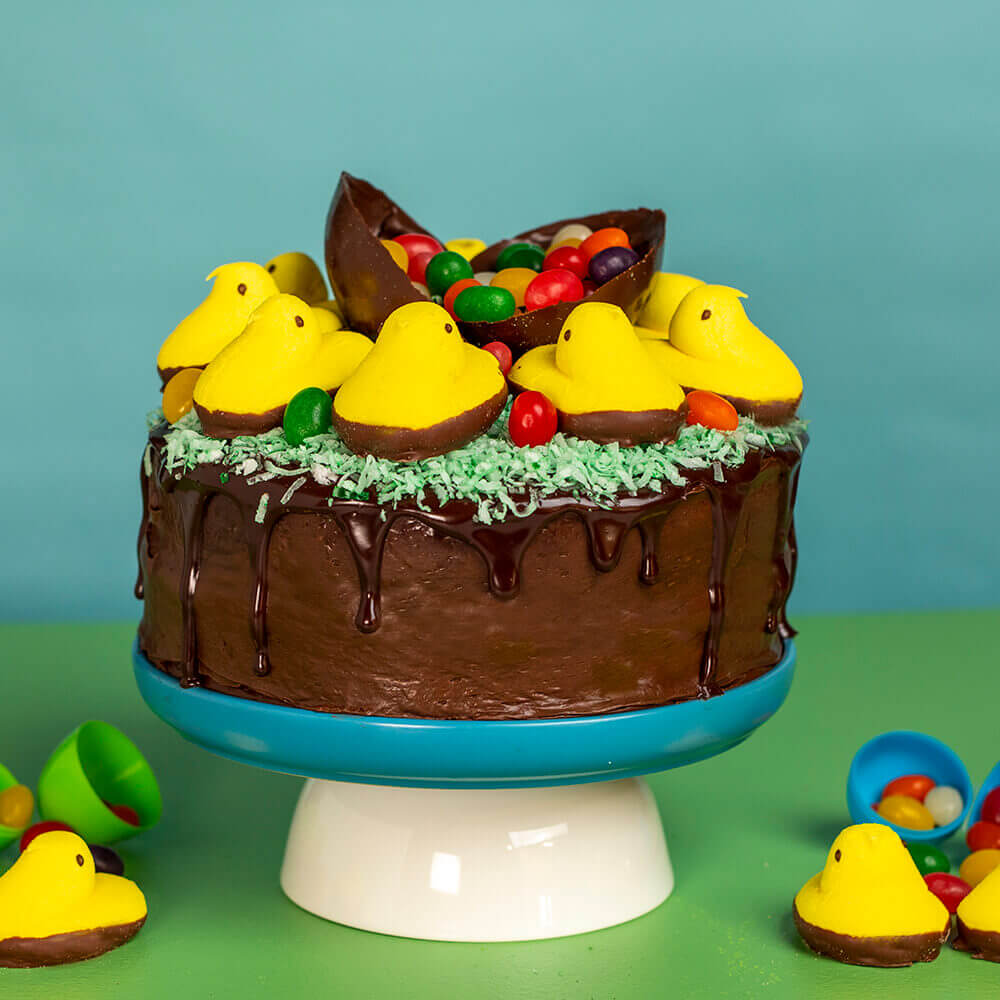 PEEPS® Triple Chocolate Cake
You can't go wrong serving up a cute and delicious PEEPS® Triple Chocolate Cake at your springtime gathering, with moist Duncan Hines® Devil's Food Cake, chocolate frosting, and chocolate dipped PEEPS® Brand Delights™ Marshmallow Chicks!

TOTAL TIME
MIN.


INGREDIENTS
PAM® Baking Spray
1 package (15.25 oz each) Duncan Hines® Classic Devil's Food Cake Mix
1 cup water
3 eggs
1/2 cup vegetable oil
1 container (16 oz each) Duncan Hines® Creamy Chocolate Frosting
1 cup semisweet chocolate chips, divided
1/3 cup heavy (whipping) cream
1 cup sweetened flaked coconut
1 drop green food coloring
9 PEEPS® Delights™ Marshmallow Chicks
1/2 cup jelly beans

INSTRUCTIONS
Preheat oven to 350°F. Spray two 8-inch round pans with baking spray.
Blend cake mix, water, eggs, and oil in a large bowl with an electric mixer on low speed until moistened, about 30 seconds. Beat on medium speed 2 minutes. Pour into pans.
Bake 24 to 28 minutes, until toothpick inserted in center comes out clean. Cool on wire rack 15 minutes, remove from pans and cool completely.
Place one cake layer on serving plate. Frost top with about 1/2-cup chocolate frosting. Top with second cake layer and frost entire cake with remaining frosting. Refrigerate 15 minutes.
Place 1/2-cup chocolate chips in small bowl. Microwave cream in a separate small microwave-safe bowl 30 seconds, until steaming hot. Pour hot cream over chocolate chips, let stand 30 seconds, whisk until smooth. Pour ganache on top of cold cake and use a spoon to push the ganache to the edge and drip down the sides. Refrigerate 15 minutes.
Place remaining 1/2-cup chocolate chips in small microwave-safe bowl. Microwave 30 seconds, stir. Continue microwaving in 15-second increments until melted, stir until smooth. Spoon chocolate inside a large two egg-shaped silicone mold halves and use the back of the spoon to push it up the sides. Refrigerate 10 minutes, until firm.
Place coconut and a drop of green food coloring in a resealable food storage bag, seal and shake until coconut is dyed green. Spread coconut over top of cake.
Unmold chocolate egg and place in the center of the cake. Place PEEPS® Delights™ Marshmallow Chicks around the top of the cake. Decorate with jelly beans, slice and serve!
Share a Photo
Share if you loved this recipe as is, or if you added your own #peepsonality.
Got a great recipe?
Share your favorite PEEPS-inspired recipe with us on Facebook and it could be featured on our website.