back to all recipes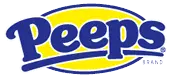 PEEPS® Marshmallow Cookies

TOTAL TIME
MIN.


INGREDIENTS
Cookies:
1 cup (2 sticks) unsalted butter, softened
½ tsp (3 grams) salt
1 cup granulated sugar
½ cup melted PEEPS® Marshmallow (9 to 11 PEEPS® Marshmallow Chicks)
1 large egg
2 tsp pure vanilla extract
2 ½ cups (325 grams) all-purpose flour
½ tsp baking powder
¼ cup corn starch
Crusting American Buttercream Icing
½ cup unsalted butter, softened
½ cup shortening
1 tsp vanilla extract
4 ½ cups of powdered sugar
2 to 3 Tbsp 2% milk
Food Coloring – various colors (See Piping)
Hot pink & yellow sugar crystals
Piping bag
Coupler
Tips 12, 18 & 1A

INSTRUCTIONS
Cookies:
In a microwave safe bowl, melt PEEPS® Marshmallow Chicks in short bursts of 10 seconds, stirring each time until melted. Set aside. (Use extreme caution when heating PEEPS® Marshmallow. They may be hot. Handle with care.)
Cream butter, salt and sugar together in a stand mixer on medium speed for 2 minutes.
Add in melted PEEPS® Marshmallow, egg and vanilla, cream together for 30 more seconds.
Mix dry ingredients, flour, baking powder and corn starch in a separate bowl. I use a whisk to blend the dry ingredients together.
Add dry ingredients to your wet ingredients. Mix until the cookie mix becomes a dough and it pulls away from the sides of the bowl.
Remove dough from bowl and wrap in plastic wrap. Place in fridge for at least 1 hour. If you flatten the dough, it gets colder quickly.
Preheat the oven to 350 degrees.
Lightly flour your surface and roll dough out to ¼ inch thick. Cut your cookies out into desired shapes.
Place on a baking sheet and bake for 9 to 11 minutes. When the cookie puffs up nicely in the center, it will be done. Don't overbake. Once baked, let sit for 1 minute on the cookie sheet to firm up.
Transfer to a cooling rack so they can cool completely.
Crusting American Buttercream Icing
This recipe works best for me and decorating my cookies. It is a little sweet but the powdered sugar makes a strong crust. You can use all butter and it will still form a crust; however, the shortening gives it a smoother texture.
Cream your softened butter, shortening and salt in a stand mixer on medium speed for 2 minutes. Both must be at room temperature to prevent clumping.
Once creamed, add your vanilla. Mix again for 1 minute.
Sift your powdered sugar to make sure there are no clumps and add it in.
Place a towel over your mixer to prevent a powdered sugar storm. Turn on the mixer and mix on low. It will be thick.
Add in 2 Tbsp milk with the mixer on low. The consistency will start to look like thick peanut butter. Add in the 3rd Tbsp of milk if it's still too thick. Continue to add more than the recipe states if it's too thick. Mix until smooth, about 1 minute, on medium to high speed.
Be sure not to overwhip your buttercream. DON'T panic. You won't ruin it if it whips longer. Store unused buttercream in an airtight container in the fridge for up to 1 week or freeze for up to 3 months.
Piping:
For PEEPS® Bunnies Decorations:
Tip 12
Hot pink sugar crystals
Pink buttercream
Brown buttercream
Piping bag
Coupler
For Basket Decorations:
Tip 18
Pink, yellow or purple buttercream
PEEPS® Marshmallow Chicks
Piping bag
Coupler
For PEEPS® Chicks Decorations:
Tip 1A
Yellow sugar crystals
Yellow buttercream
Brown buttercream
Share a Photo
Share if you loved this recipe as is, or if you added your own #peepsonality.
Got a great recipe?
Share your favorite PEEPS-inspired recipe with us on Facebook and it could be featured on our website.