back to all recipes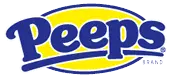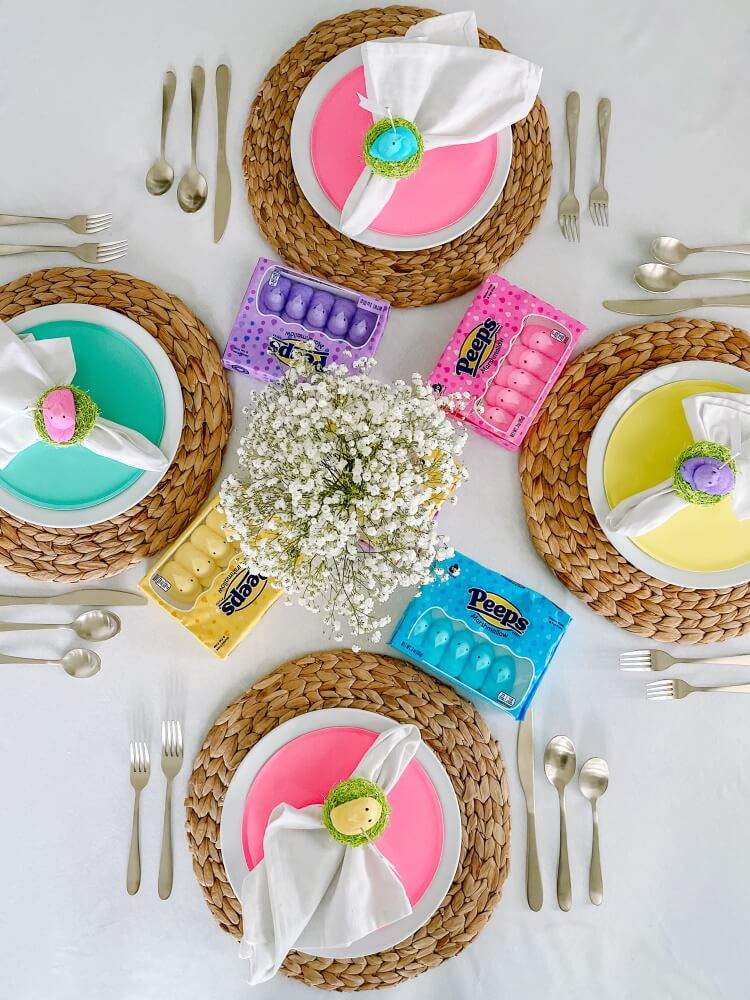 PEEPS® Napkin Ring
Impress your friends and loved ones this season with a little PEEPSONALITY® at your next holiday gathering!

WHAT YOU NEED
Paper towel roll
White sheet of felt
Green sheet of felt
Green yarn (to look like grass)
White cardstock
Marker or pen
Mini dowel or toothpick
Hot Glue
Hot Glue Gun
Scissors
PEEPS® Brand Marshmallow Chicks

INSTRUCTIONS
Cut your paper towel roll into 1.25" rings.
Cut your white felt into 3" x 6" pieces.
A. Center the ring on the 3" side of the felt and glue to adhere. Glue and wrap until the paper towel ring is covered by the white felt. Ends should be open at this stage.
B. Add hot glue inside the paper towel ring and tuck the felt in to cover the edges of the paper towel ring. Continue all the way around on both sides until the whole paper towel ring is covered by the felt.
Cut green felt into 2.5" pieces. You'll need two for each napkin ring.
Hot glue two green felt pieces together.
Starting from the middle, glue the yarn to the felt circle in a circular motion. The goal here is complete coverage.
Cut a strip of cardstock for your name flags. Approximately 2" x .75". Write names on each.
Glue each name flag to a mini dowel or toothpick. (optional: clip ends in flag shape).
Glue the green felt/yarn circle to the ring to create a nest.
Glue your PEEPS® Marshmallow Chick to the center of the yarn nest and insert name flags.
Place on your napkin and watch your friends and family light up when they see their place setting.
Note: Use extreme caution when using hot glue. Completed craft is for decorative purposes only. Candy used in craft should not be eaten.
Share a Photo
Share if you loved this recipe as is, or if you added your own #peepsonality.
Got a great recipe?
Share your favorite PEEPS-inspired recipe with us on Facebook and it could be featured on our website.