back to all recipes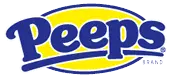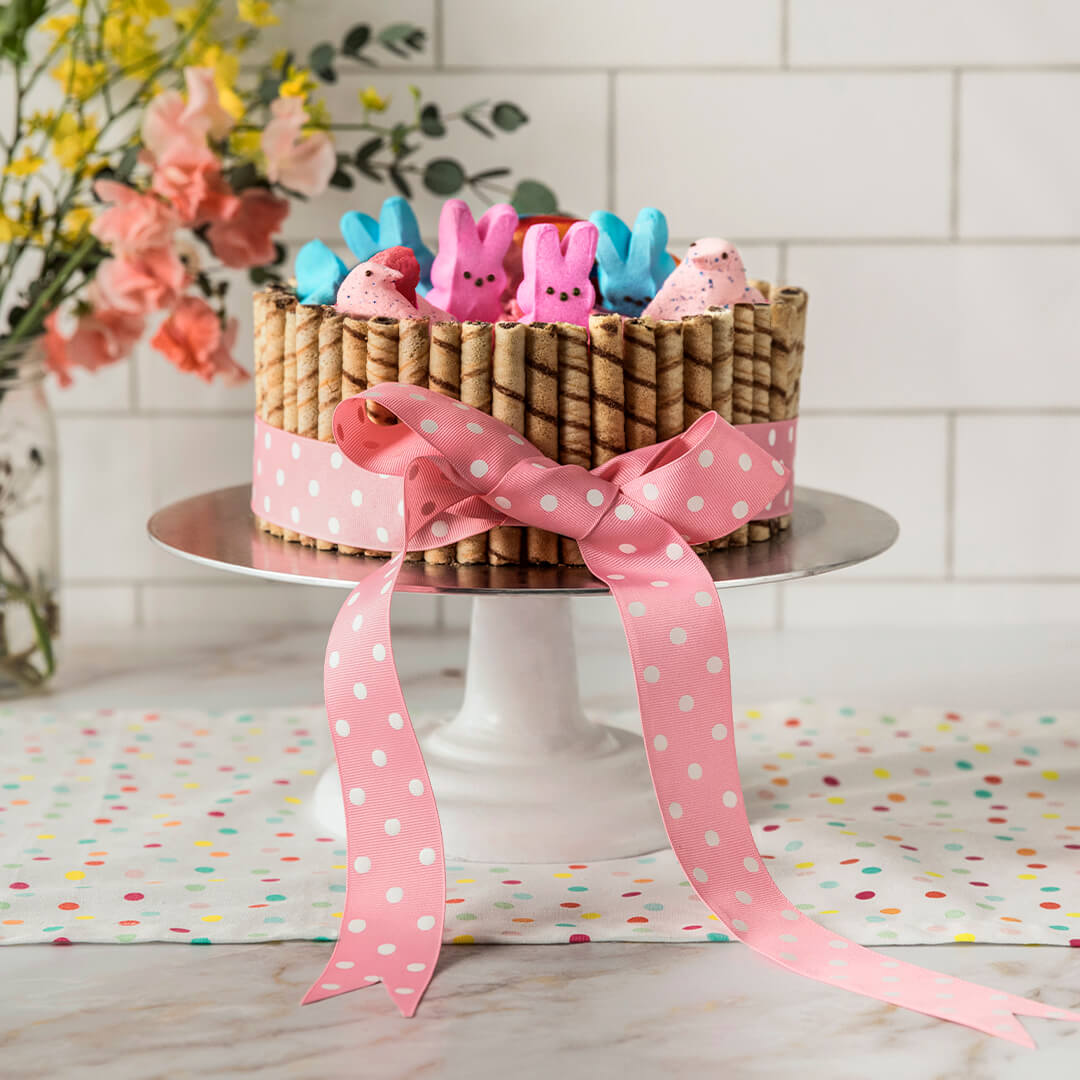 PEEPS® Easter Basket Cake Recipe
This PEEPS® Easter Basket Cake is a classic combination of Duncan Hines® Classic Yellow Cake and chocolate frosting decorated to look like an Easter basket and topped with PEEPS® Marshmallow Chicks and Bunnies and cotton candy.

TOTAL TIME
MIN.


INGREDIENTS
PAM® Baking Spray
1 pkg (15.25 oz each) Duncan Hines® Classic Yellow Cake Mix
1 cup water
3 eggs
1/3 cup vegetable oil
1 container (16 oz each) Duncan Hines® Classic Chocolate Creamy Home-Style Frosting
2 pkgs (13.5 oz each) rolled wafer cookies or 32 decorated pretzel rods
1 cup cotton candy
5 PEEPS® Brand Cotton Candy Marshmallow Chicks
5 PEEPS® Brand Marshmallow Bunnies
wired edge ribbon

INSTRUCTIONS
Preheat oven to 350°F. Spray two 8-inch round pans with baking spray.
Beat cake mix water, eggs an oil in large bowl with an electric mixer at low speed until blended, about 30 seconds. Beat at medium speed 2 minutes.
Pour into pans and bake 26 to 31 minutes, until toothpick inserted in center comes out clean. Cool on wire rack.
Place cooled cake layer on serving plate. Frost with a thin layer of frosting. Top with second cake layer and frost entire cake with remaining frosting.
Place cookies or pretzel rods around the cake. Top cake with cotton candy and PEEPS® Marshmallow Chicks and Bunnies. Tie ribbon in a bow around the bottom of the cake. Make the handle by tucking ends of ribbon into bow ribbon.
Cook's Tips
To make decorated pretzel rods: Line a baking sheet with parchment or waxed paper. Melt 3 squares vanilla almond bark according to package directions. Use a serrated knife to cut 16 pretzel rods in half. Dip one end of each in melted almond bark and place on baking sheet to dry. Sprinkle with rainbow sprinkles.
Share a Photo
Share if you loved this recipe as is, or if you added your own #peepsonality.
Got a great recipe?
Share your favorite PEEPS-inspired recipe with us on Facebook and it could be featured on our website.