back to all recipes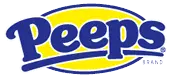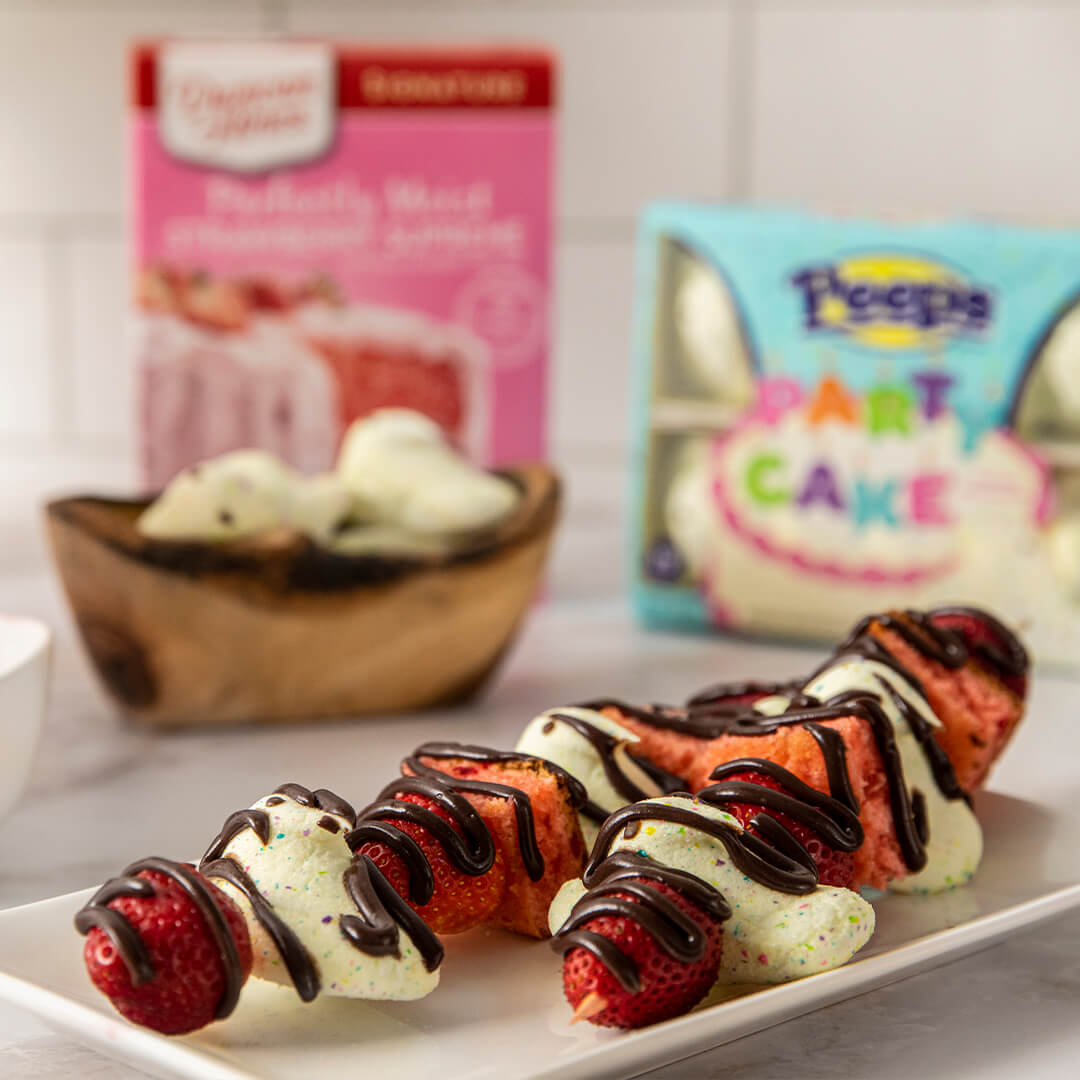 PEEPS® Strawberry Shortcake Skewers Recipe
Make Strawberry Shortcake Skewers with cubes of strawberry cake skewered with fresh strawberries and PEEPS® Party Cake Marshmallow Chicks and drizzle with chocolate for a fun take on strawberry shortcake.

TOTAL TIME
MIN.


INGREDIENTS
PAM® Baking Spray
1 pkg (15.25 oz each) Duncan Hines® Signature Strawberry Supreme Cake Mix
1 cup water
3 eggs
1/3 cup vegetable oil
1 pint fresh strawberries, sliced into 1/2-inch slices
1/2 cup semisweet chocolate chips
84 PEEPS® Brand Party Cake Marshmallow Chicks
42 8-inch candy sticks or wooden skewers

INSTRUCTIONS
Preheat oven to 350°F. Spray a 9×13-inch pan with baking spray and line with parchment paper.
Beat cake mix, water, eggs and oil in a large bowl with an electric mixer at low speed until blended, about 30 seconds. Beat at medium speed for 2 minutes.
Pour into pan and bake for 23 to 28 minutes, until toothpick inserted in center comes out clean. Cool on wire rack.
Invert pan onto work surface and remove parchment paper. Cut cake into 84 1-inch squares.
Place chocolate in a microwave safe dish and microwave in 15 second intervals until melted.
Build skewers by alternating PEEPS® Party Cake Marshmallow Chick, strawberry slice, and cake; repeat. Drizzle cake and strawberry pieces with chocolate.
Share a Photo
Share if you loved this recipe as is, or if you added your own #peepsonality.
Got a great recipe?
Share your favorite PEEPS-inspired recipe with us on Facebook and it could be featured on our website.