back to all recipes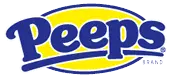 WHAT YOU NEED
5 PEEPS® Marshmallow Chicks
3 Tbsp corn starch
2 tsp coconut oil

INSTRUCTIONS
Measure corn starch and coconut oil into a microwave-safe bowl.
Separate PEEPS® Marshmallow Chicks and add to the mixture.
Microwave for 30 seconds.
Mix with a spoon immediately to make sure all ingredients are mixed evenly (PS – PEEPS® Chicks will expand when microwaved. Use extreme caution when heating PEEPS® Marshmallow. They may be hot. Handle with care.).
Optional: Add one drop of food coloring to enhance the colors once the mixture comes out of the microwave.
Wait until mixture is cool to the touch. Use hands to start to shape and play with PEEPS® playdough.
Roll, cut, twist, and express your PEEPSONALITY®!
Leave your designs out to air dry and harden for 24 hours.
P.S. Lay out parchment paper or a silicone mat to roll out dough so it doesn't stick to surfaces.
Share a Photo
Share if you loved this recipe as is, or if you added your own #peepsonality.
Got a great recipe?
Share your favorite PEEPS-inspired recipe with us on Facebook and it could be featured on our website.