back to all recipes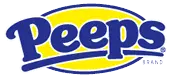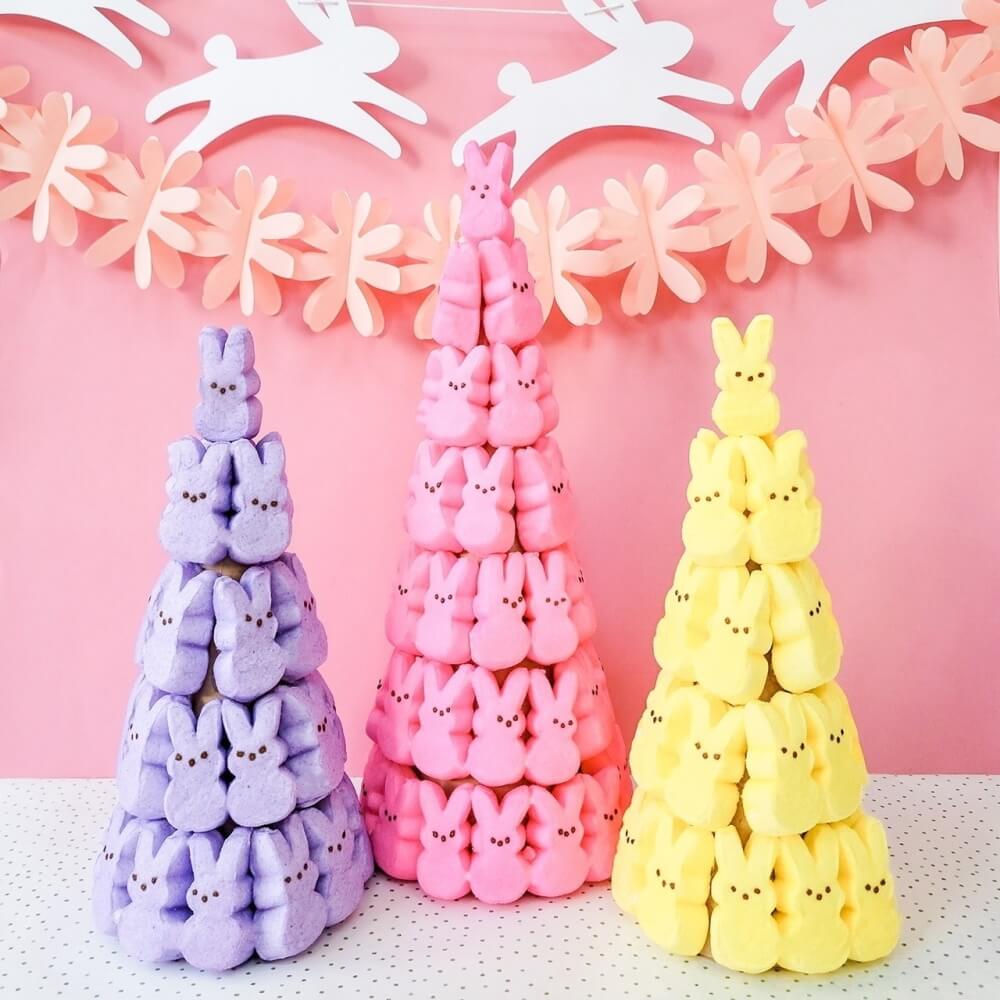 PEEPS® Easter Centerpiece Cones
Add a colorful pop of PEEPSONALITY® to your Easter decorations! This craft is fun to make and the perfect display piece for the entire Spring season. Check out the recorded event and see more PEEPSONALITY® Live! videos on our Youtube channel.

.

TOTAL TIME
MIN.

WHAT YOU NEED
3 Craft Cones of varying sizes (Card board or paper mache)
Hot Glue Gun
Hot Glue Sticks
Pencil
Kitchen Shears
14 packages of 8ct PEEPS® Brand Marshmallow Bunnies in three colors (six packages of one color for large cone, four packages of two colors for smaller cones)

INSTRUCTIONS
(Optional) Paint your cones the color to match the PEEPS® Marshmallow Bunnies you will be using, or you may leave them unpainted.
Starting at the bottom of the cone, take a row of 4 PEEPS® Marshmallow Bunnies to measure and mark where you need to put the hot glue on the cone. Mark lightly with a pencil.
After marking, add your hot glue in a zig zag in between the markings.
Work quickly to attach your PEEPS® Marshmallow Bunnies in rows of 4, making sure to plan out how many you will need to glue at a time. Cut excess PEEPS® Marshmallow Bunnies accordingly with your kitchen shears.
Gently hold and press PEEPS® Marshmallow Bunnies for 15-20 seconds to make sure they adhere and the glue becomes stiff enough to hold them on.
Work your way up the cone, and at the very top add hot glue to the tip and attach a single PEEPS® Marshmallow Bunny to finish.
Note: Use extreme caution when using hot glue. Completed craft is for decorative purposes only. Candy used in craft should not be eaten.
Share a Photo
Share if you loved this recipe as is, or if you added your own #peepsonality.
Got a great recipe?
Share your favorite PEEPS-inspired recipe with us on Facebook and it could be featured on our website.