back to all recipes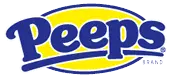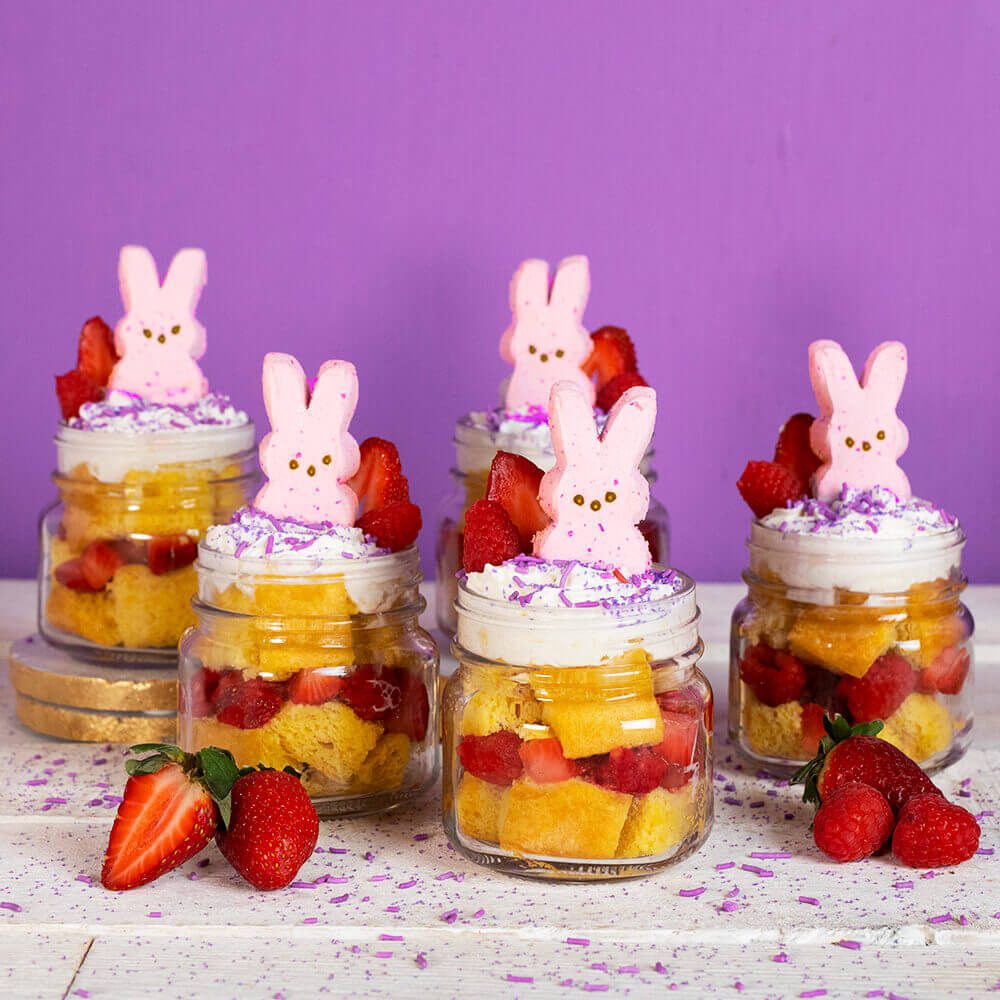 PEEPS® Berry Shortcake Cups Recipe
Enjoy layers of delicious shortcake and juicy berries in a jar with these berry shortcake cups. Made easy by using Duncan Hines® Classic Yellow Cake and made perfect for Easter with PEEPS® Brand Sparkly Wild Berry Flavored Marshmallow Bunnies!

TOTAL TIME
MIN.


INGREDIENTS
PAM® Baking Spray
1 pkg (15.25 oz each) Duncan Hines® Classic Yellow Cake Mix
1 pkg (3.4 oz each) vanilla instant pudding mix
1 cup whole milk
4 eggs
1/2 cup butter, melted
1 pound fresh strawberries, hulled and sliced
6 ounces fresh raspberries, halved
2 tablespoons granulated sugar
1 teaspoon lemon juice
12 half-pint jars
Reddi-wip® Whipped Topping
12 PEEPS® Sparkly Wild Berry Flavored Marshmallow Bunnies
Sanding sugar, for decorating, optional

INSTRUCTIONS
Preheat oven to 350°. Spray a 13×18-inch baking sheet with PAM® Baking Spray and line bottom with parchment paper.
Beat cake mix, pudding mix, milk, eggs and butter in large bowl with an electric mixer on low speed until blended, about 30 seconds. Beat on medium speed 2 minutes. Pour into prepared baking sheet and spread evenly.
Bake 18 to 22 minutes, until toothpick inserted in center comes out clean. Cool completely on a wire rack.
Meanwhile, place berries in a medium bowl with sugar and lemon juice. Stir until sugar is dissolved and refrigerate 30 minutes, stirring at least once.
Cut cooled cake into 1-inch pieces. Divide half the cake pieces into twelve half-pint jars, pressing down gently. Divide mixed berries into jars and top with remaining cake pieces.
Just before serving, top each berry shortcake cup with Reddi-wip® and a PEEPS® Sparkly Wild Berry Flavored Marshmallow Bunny. Enjoy!
Share a Photo
Share if you loved this recipe as is, or if you added your own #peepsonality.
Got a great recipe?
Share your favorite PEEPS-inspired recipe with us on Facebook and it could be featured on our website.