back to all recipes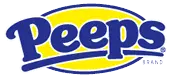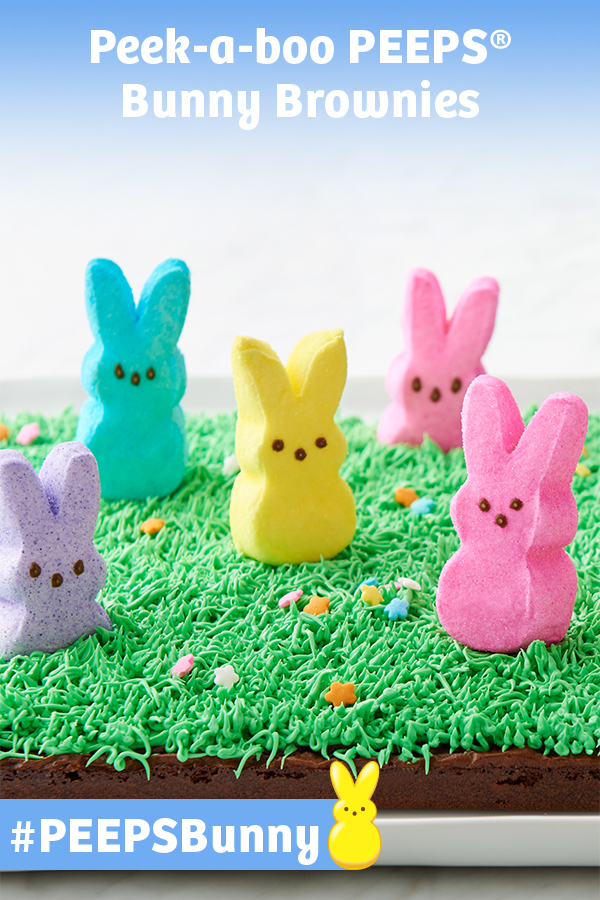 Peek-a-Boo PEEPS® Bunny Brownies Recipe
A blooming field full of curious, colorful bunnies will make this the cutest dessert at your springtime celebration. Made easy with Betty Crocker™ Supreme Original brownie mix, this adorable dessert is all about getting playful with decorating. Create a flower-strewn spring field by applying green-tinted frosting with a grass piping tip and add your favorite color combinations of PEEPS® bunnies peeking out of the ground. This treat is as sweet to eat as it is to look at!

TOTAL TIME
MIN.


INGREDIENTS
1 box Betty Crocker™ Supreme Original brownie mix
Water, oil and eggs called for on brownie mix box
1 cup Betty Crocker™ Rich & Creamy vanilla frosting (from 16-oz container)
Betty Crocker™ green gel food color
16 PEEPS® brand marshmallow bunnies
Flower-shaped candy sprinkles

INSTRUCTIONS
Heat oven to 350°F. Line 9-inch square pan with foil, allowing some to hang over edges of pan. Spray bottom with cooking spray.
Make and bake brownies as directed on box. Cool completely, about 1 hour.
Remove brownies from pan using foil edges as handles; carefully remove and discard foil. Transfer brownies to serving platter or cutting board. In small bowl, mix frosting and green gel food color, mixing well. Transfer frosting to decorating bag fitted with grass tip; pipe onto brownies.
Cut PEEPS® bunnies at varied heights, and place 6 on top of frosting, spacing randomly across top. Add sprinkles.
To serve, cut brownies into 4 rows by 4 rows; add remaining PEEPS® bunnies, so each brownie has a bunny.
Frosting tends to set shortly after piping. For best results, decorate in sections by piping a quarter section, adding sprinkles, and continuing to the next section. This will help sprinkles stick to frosting.
We cut the PEEPS® bunnies at varied heights to make them appear to be peeking out from under the grass. Eat the unused portions of the bunnies, or reserve for using in another treat.
Kids love to help decorate! Have them top with the flower sprinkles or PEEPS® bunnies.
Store brownies in covered container at room temperature.
Share a Photo
Share if you loved this recipe as is, or if you added your own #peepsonality.
Got a great recipe?
Share your favorite PEEPS-inspired recipe with us on Facebook and it could be featured on our website.