back to all recipes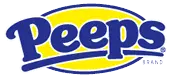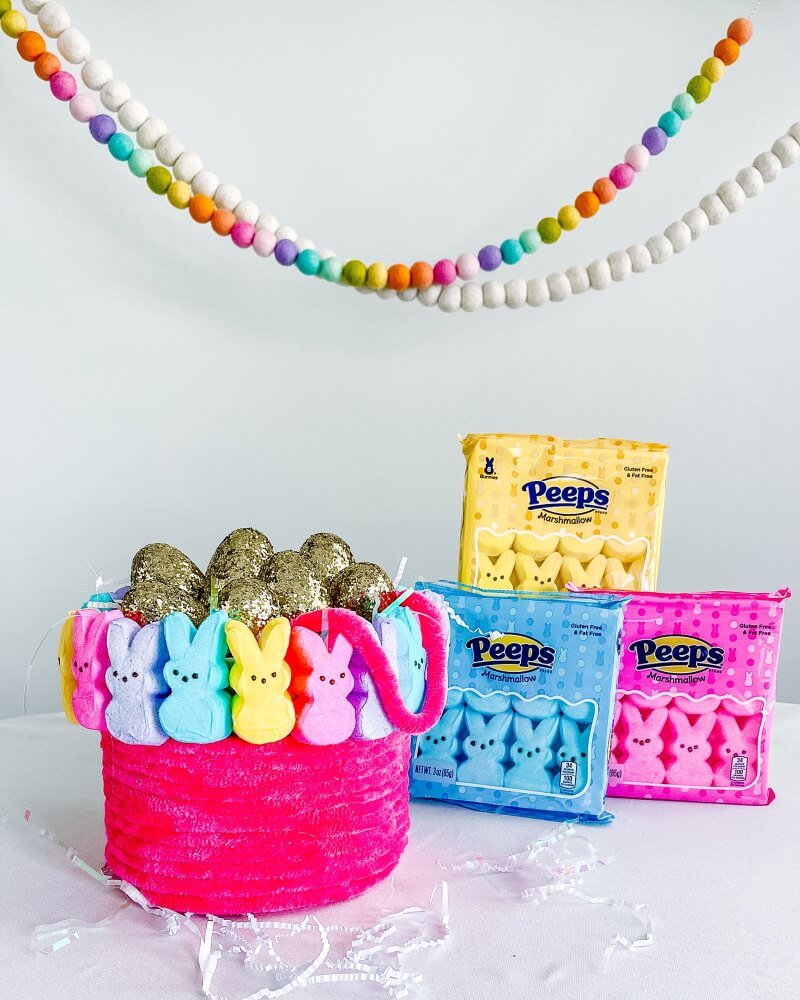 DIY PEEPS® Basket
Hop into Easter with a Basketful of your favorite PEEPS® Brand Marshmallow Bunnies. Enjoy this DIY Craft with the whole family.

WHAT YOU NEED
Cardboard
Cotton Fat quarter or Cotton bandana (any color)
Yarn (A fluffy yarn works great)
Scissors
Exacto knife/Box cutter
Hot Glue
Hot Glue Gun
Hot Glue
At least 3 packages of 8ct PEEPS® Brand Marshmallow Bunnies

INSTRUCTIONS
Cut cardboard into a 5" x 19.5" rectangle as well as a 6" circle.
Place the cardboard circle on fabric around the edge leaving enough room to fold it over. Glue the fabric to cardboard in a circular motion to make it tight at the edges.
A. Place Cardboard rectangle onto remaining fabric and fold the fabric up over each side to meet in the middle. Glue to the cardboard.
B. Fold the side edges over and glue. Make sure all the folded/raw edges are on the same side so you can cover them with the yarn in a later step.
Take your fabric covered rectangle and bend it one inch at a time to help it mold into a tube.
Glue the two ends of the cardboard rectangle together with the folded/raw edges on the outside. You should have a tube now.
Slide the fabric covered circle into the tube to create the basket and glue together at the bottom.
Turn the basket upside down and begin to add the yarn in a circular pattern until the bottom and sides are covered. Leave about 2" at the top to place your PEEPS® Marshmallow Bunnies.
Use our box cutter to make holes on each side of the basket. These should be in equal distance from the top of the basket and the top of the yarn.
Cut a piece of remaining yarn to 20" and insert the ends into both holes. Tie a knot to secure the handle.
Glue the PEEPS® Marshmallow Bunnies along the top edge of the basket and you're done!
Note: Use extreme caution when using hot glue. Completed craft is for decorative purposes only. Candy used in craft should not be eaten.
Share a Photo
Share if you loved this recipe as is, or if you added your own #peepsonality.
Got a great recipe?
Share your favorite PEEPS-inspired recipe with us on Facebook and it could be featured on our website.