back to all recipes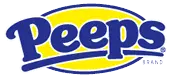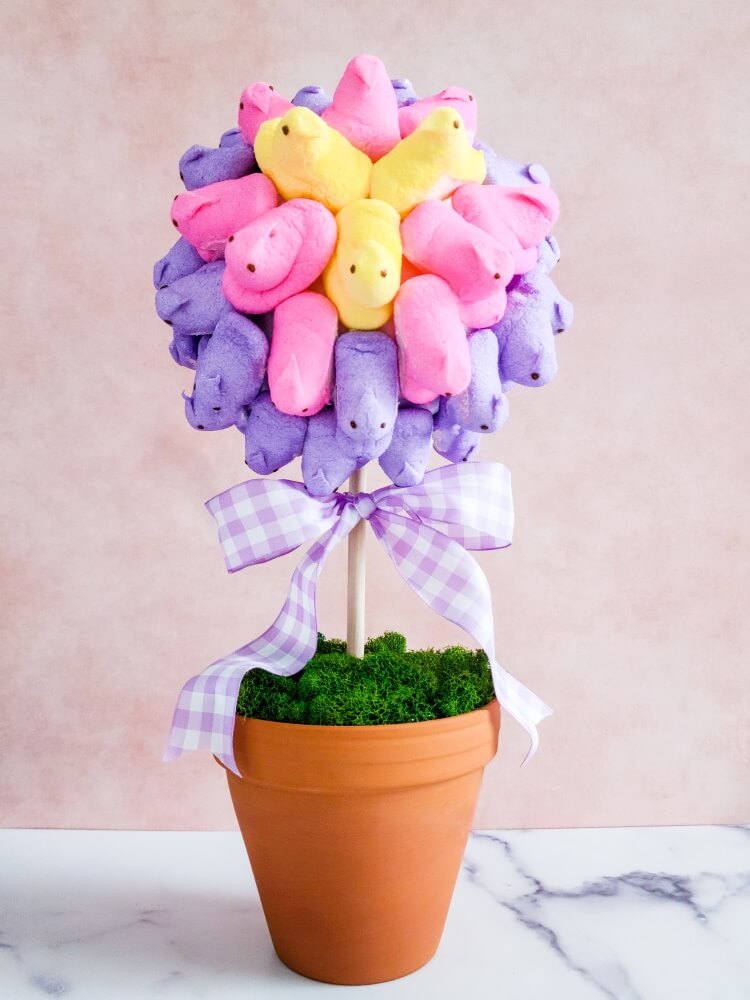 PEEPS® Spring Topiary
Chick out our colorful new Topiary you can have fun decorating and displaying all season long!

WHAT YOU NEED
At least 4 packages of 10ct PEEPS® Brand Marshmallow Chicks
3.8 inch Styrofom ball
Medium Sized Clay pot
12 inch L x .5 inch W Wooden Dowel
Cylinder-shaped Floral Foam
Electric Drill
Small Toothpicks
Hot Glue
Artificial Moss
Ribbon

INSTRUCTIONS
Begin by gluing together the floral foam and fitting it into the bottom of your clay pot. Make sure it is secured in the pot by pushing it down firmly.
Next, drill a hole 2 inches deep into the styrofoam ball. Add hot glue to the tip of the wooden dowel and insert into the styrofoam ball to secure.
Take 3 toothpicks and arrange them in a triangle, where you want the center of your design to be. Add your PEEPS® Marshmallow Chicks by gently pushing them onto each toothpick. You want the toothpick to almost pierce through the head.
Continue to add toothpicks and PEEPS® Marshmallow Chicks, filling in any gaps. You may need to slightly overlap. When it gets to the bottom, closer to the dowel, you may want to secure the Marshmallow Chicks with hot glue as gravity tends to pull them down.
After you completely cover the styrofoam ball with PEEPS® Marshmallow Chicks gently push the dowel into the pot and floral foam. You'll want it to reach all the way to the bottom to secure. It will be heavier than you think so choose a pot large enough to anchor it down.
Add your artificial moss to the top of the pot to cover up the floral foam, and glue down. Add your ribbon and your topiary is complete!
Note: Use extreme caution when using hot glue. Completed craft is for decorative purposes only. Candy used in craft should not be eaten.
Share a Photo
Share if you loved this recipe as is, or if you added your own #peepsonality.
Got a great recipe?
Share your favorite PEEPS-inspired recipe with us on Facebook and it could be featured on our website.