back to all recipes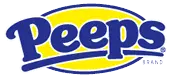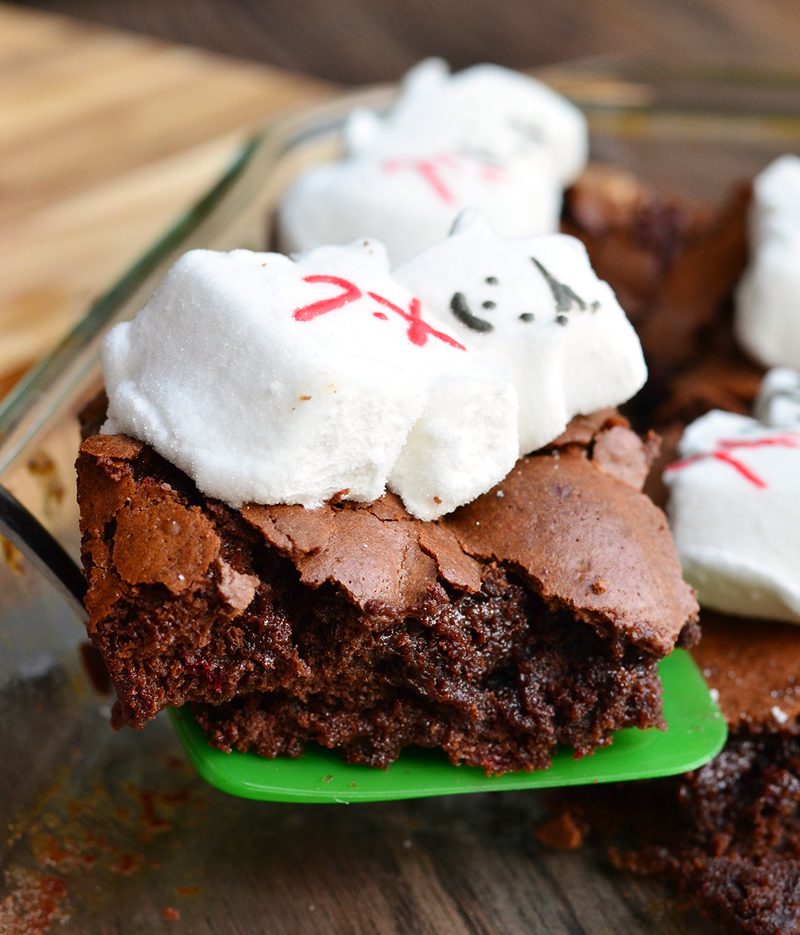 Gooey Peppermint Marshmallow Brownies

TOTAL TIME
MIN.


INGREDIENTS
10 tablespoons butter

2 3.5 oz. bars of peppermint bark

12 oz. semi-sweet chocolate chips

1 cup of brown sugar

4 eggs

1/4 cup of water

1 1/2 cups of flour

1/2 teaspoon baking soda

3 PEEPS Marshmallow Snowmen, chopped

12 PEEPS Marshmallow Snowmen, whole

INSTRUCTIONS
Preheat oven to 350 degrees F and grease a 9×13 baking pan.

Melt butter, peppermint bark, and chocolate chips in a double boiler, on medium heat. Slowly stir constantly. Once everything is evenly melted, take off heat and stir in brown sugar.

Transfer to the large mixing bowl to cool down a little bit so you don't cook the eggs.

Once cooled, add eggs, one at a time, whisking after each addition.

Add peppermint extract and water.

Sift in flour and baking soda. Whisk until all evenly incorporated.

Fold in chopped PEEPS Marshmallow Snowmen into the batter until all evenly incorporated.

Pour batter into prepared baking pan.

Bake for 45-48 minutes.

Let brownies cool for 5-10 minutes and lay snowmen on top, evenly, 3 per row. That way, when you cut the brownies, you will get a snowman per brownie.
Share a Photo
Share if you loved this recipe as is, or if you added your own #peepsonality.
Got a great recipe?
Share your favorite PEEPS-inspired recipe with us on Facebook and it could be featured on our website.