back to all recipes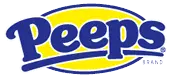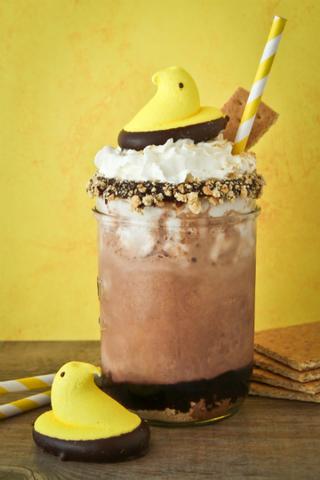 Over the Top S'mores Shakes

TOTAL TIME
MIN.


INGREDIENTS
3 cups chocolate ice cream

1/2 to 1 cup milk

8 graham cracker sheets

Chocolate Syrup

Two Milk Chocolate DelightsTM Marshmallow Chicks

Whipped Cream (the canned version works well)

Two large glasses

Large zipper freezer style storage bag

Two straws

INSTRUCTIONS
Start by breaking apart your graham cracker sheet, setting aside two graham cracker quarters for garnishing.

Place the remaining graham crackers into your large zipper freezer style storage bag. Using your hands or a rolling pin, crush graham crackers into crumbs. Once broken into small crumbs, pour into a bowl.

Pour a small amount of chocolate syrup onto a saucer sized plate or bowl. You will then dip the top of each glass into the chocolate, and then dip the glass into your bowl of graham cracker crumbs, creating a chocolate and graham cracker coated rim on your glasses.

Spoon approx. 1-2 tablespoons of crushed graham crackers into the bottom of each cup.

Squeeze chocolate syrup into glass, over the graham crackers in the bottom of the glass. This will be approx. 1-2 tablespoons of chocolate syrup.

In a blender combine your chocolate ice cream and ½ cup milk. Blend together, adding more milk to reach your desired consistency.

Pour chocolate ice cream and milk combo into your glasses.

Top with whipped cream.

Sprinkle a few graham cracker crumbs onto your whipped cream.

Top with your Delights Chocolate Dipped PEEP Chick and a quarter sheet of graham cracker.

Serve with straws and enjoy!
Share a Photo
Share if you loved this recipe as is, or if you added your own #peepsonality.
Got a great recipe?
Share your favorite PEEPS-inspired recipe with us on Facebook and it could be featured on our website.