back to all recipes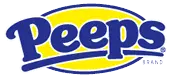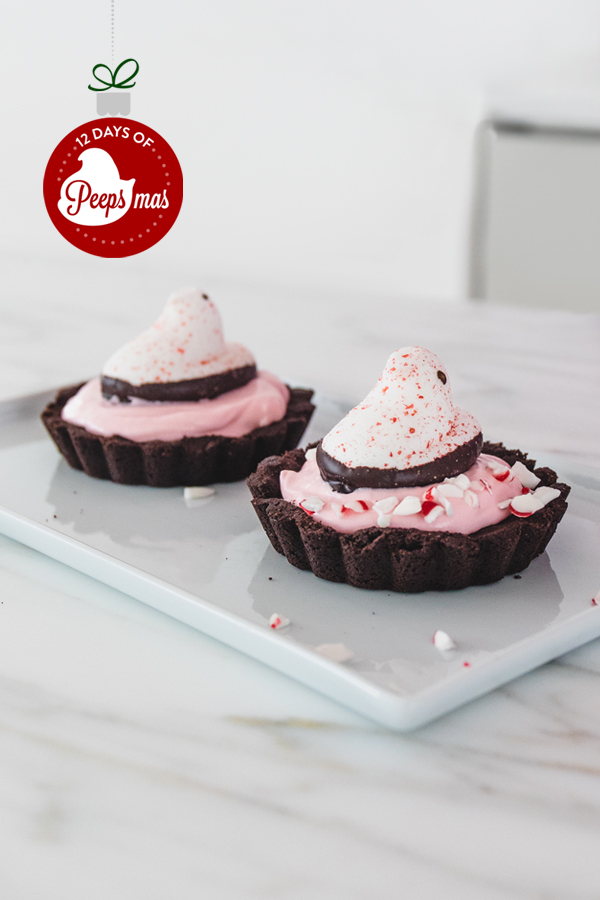 Pink Peppermint PEEPS® Pies
Pink PEEPS Peppermint Pies are as cute as they are delicious! These flavorful treats are fun to make and are a delightful addition to any dessert table during the Holidays.

TOTAL TIME
MIN.


INGREDIENTS
Chocolate Cookie Crust:
1 1/4 cups sugar
2/3 cup all-purpose flour
3/4 cup unsweetened cocoa powder
Pinch of salt
1/2 cup unsalted butter, melted
Peppermint PEEPS Filling:
24 large marshmallows
1/2 cup whole milk
Pinch of salt
1/2 teaspoon vanilla extract
1 teaspoon peppermint extract
1 tiny drop of red food gel
1 cup whipping cream
6 Peppermint Bark PEEPS chicks, cut into small pieces (plus 8 whole Peppermint Bark chicks for top of tarts)
1 tablespoon peppermint candies, crushed

INSTRUCTIONS
Chocolate Cookie Crust:
Preheat oven to 325 degrees
Whisk all dry ingredients in a large bowl. Pour in melted butter and stir to incorporate.
Press 3 tablespoons crust mixture tightly into the bottom and up the sides of 4-inch, removable-bottom tart pans.
Prick the bottom of tarts with a fork and bake for 10 minutes. Remove from oven and cool on wire rack. (If bottom of tart has bubbled up in oven, press down with the back of a measuring cup or spoon.)
Peppermint PEEPS Filling:
In a saucepan, melt marshmallows and milk over low heat, stirring constantly until mixture is smooth.
Remove from heat and add salt. Let cool for a few minutes, then add extracts and food coloring. Transfer to fridge to cool and thicken.
In the meantime, whip whipping cream until stiff peaks.
Fold peppermint mixture into whipping cream, and then fold PEEPS pieces in. Scoop ¼ cup peppermint cream into each baked chocolate tart shell. Top each with a Peppermint bark PEEPS chick and crushed peppermint candies.
Share a Photo
Share if you loved this recipe as is, or if you added your own #peepsonality.
Got a great recipe?
Share your favorite PEEPS-inspired recipe with us on Facebook and it could be featured on our website.