back to all recipes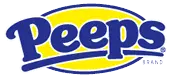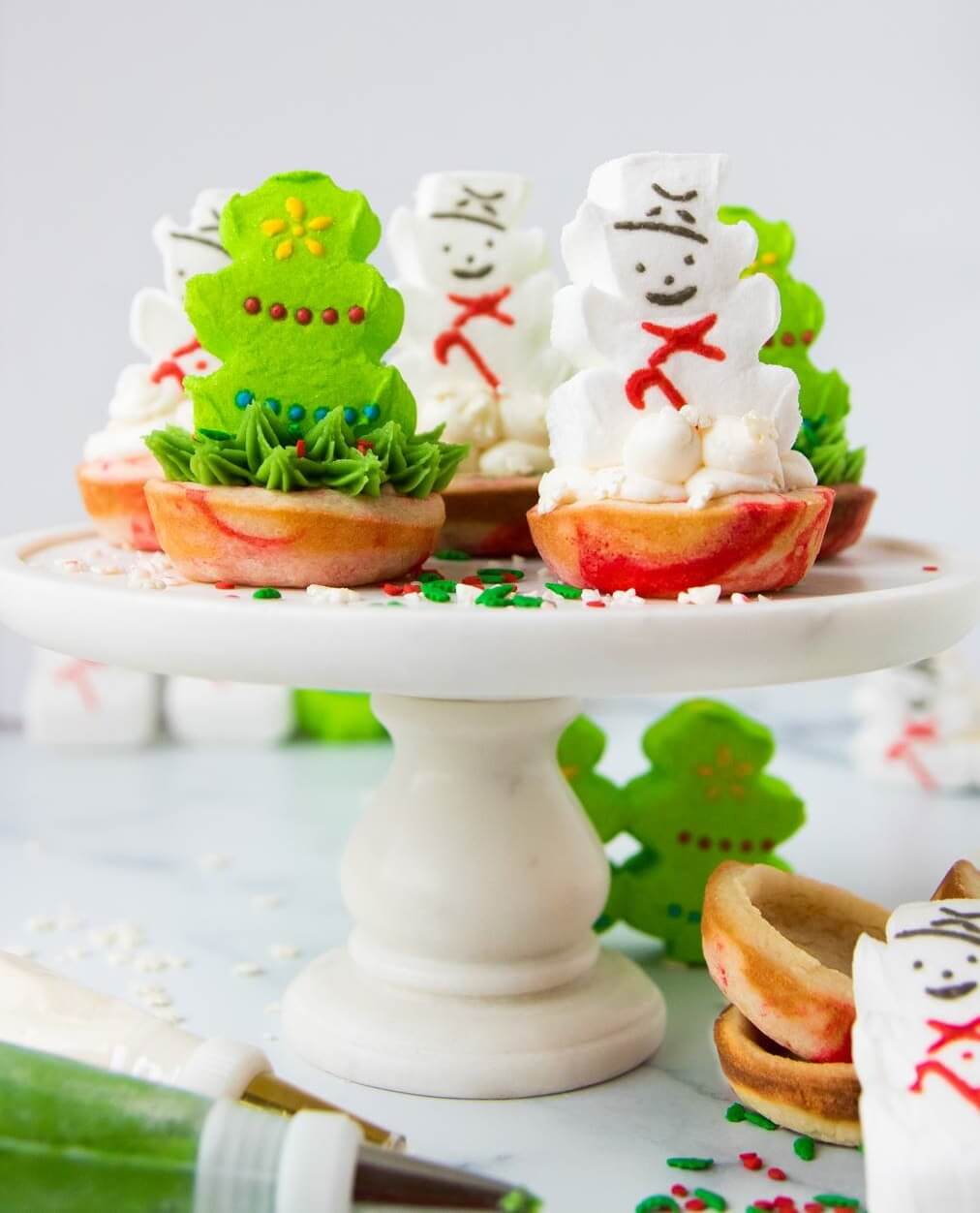 Peppermint Cookie Cups with PEEPS® Marshmallow White Chocolate Ganache
This is a featured seasonal recipe on PEEPSONALITY® Live!, our series dedicated to showcasing PEEPS®-inspired recipes and crafts with fun, easy-to-follow tutorials that families can do together! Check out the recorded event and see more PEEPSONALITY® Live! videos on our Youtube channel.


TOTAL TIME
MIN.


INGREDIENTS
Peppermint Sugar Cookies
1 cup unsalted butter, softened 1/2 teaspoon (3 grams) salt
1 cup granulated sugar
1/2 cup powdered sugar
1 large egg
1 1/2 teaspoon pure vanilla extract
1/2 teaspoon peppermint extract
2 3/4 cups all-purpose flour
1/2 teaspoon aluminum-free baking powder
1/4 cup corn starch
PEEPS® Marshmallow White Chocolate Ganache
Note: Makes 12 Tbsps, you'll need to make two batches for the 24 cookie cups.
10 PEEPS® Marshmallow Snowmen, melted
1/2 cup white chocolate chips
2 – 3 Tbsp heavy cream

INSTRUCTIONS
Peppermint Sugar Cookies
Cream butter and salt together in a stand mixer on medium speed for 30 seconds to incorporate the salt into the butter.
Add in both sugars and mix for 1 minute.
Add in egg, vanilla, and peppermint extract, and mix together just until incorporated.
In a separate bowl, whisk dry ingredients (flour, baking powder, and cornstarch).
Add dry ingredients to your wet ingredients. Mix until a dough forms and it pulls away from the sides of the bowl.
Remove dough from bowl, wrap in plastic, and place in fridge for at least 15 minutes. If you flatten the dough, it gets colder quickly.
Preheat oven to 350°F.
Use plastic gloves and add a couple drops of red food coloring into dough. fold it into the dough to create marble effect.
Flour your surface and roll dough out to 1⁄4 inch thick. Cut your cookies into 3 inch round shapes.
Take a nonstick muffin pan and place the cookie straight into the pan with the sides up so it will bake in a cup shape.
Bake for 10-11 minutes. Once baked, let sit for 2 minutes to firm up then flip over tin to allow the cookies to drop out. Transfer to a cooling rack so they can cool completely.
PEEPS® Marshmallow White Chocolate Ganache
Note: Makes 12 Tbsps, you'll need to make two batches for the 24 cookie cups.
Microwave 10 PEEPS® Snowmen and 2 Tbsp heavy cream for 20 to 30 seconds in a microwave safe bowl. Use extreme caution when heating PEEPS® Marshmallow; they may be hot. Handle with care.
Add in white chocolate chips stir and let the hot PEEPS® Marshmallow Snowmen and cream melt the chocolate.
Spoon in PEEPS® Marshmallow Ganache into cooled cookie cups and put in refrigerator for 20 minutes to firm up.
Decorate with buttercream using tip 21 and 12. Decorate base with buttercream in white and green. Then, top with PEEPS® Marshmallow Trees and Snowmen.
Share a Photo
Share if you loved this recipe as is, or if you added your own #peepsonality.
Got a great recipe?
Share your favorite PEEPS-inspired recipe with us on Facebook and it could be featured on our website.