back to all recipes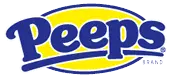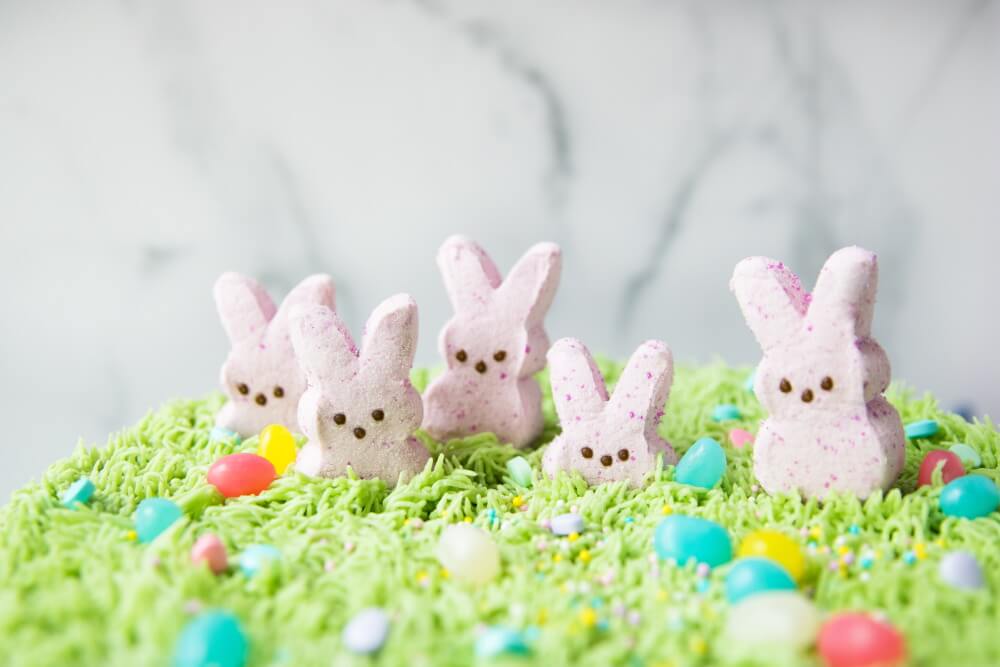 PEEPS® Wild Berry Flavored Cookie Cake
Add flavorful PEEPSONALITY® to your Easter dessert spread! This cookie cake is fun to make and the cutest dessert to eat. Check out the recorded event and see more PEEPSONALITY® Live! videos on our Youtube channel.

.

TOTAL TIME
MIN.


INGREDIENTS
1 cup unsalted butter, softened
1/2 teaspoon salt
3/4 cup white granulated sugar
1/4 cup packed brown sugar
1 large egg
1 egg yolk
2 teaspoons pure vanilla extract
16 Wild Berry Flavored PEEPS® Marshmallow Bunnies (save half for decorating at the end)
2 1/4 cups all-purpose flour
1/2 teaspoon baking powder
1/2 teaspoon baking soda
PEEPS® Marshmallow and Fruit Flavored Jelly Beans (for decorating)
Sprinkles (for decorating)
American Buttercream Ingredients:
1 cup unsalted butter, softened
1/4 teaspoon salt
1 teaspoons pure vanilla extract
4 1/2 cups confectioners' powdered sugar (white powdered sugar)
2-3 tablespoons 2% or whole milk

INSTRUCTIONS
Preheat oven to 350°F.
Cream butter and salt in a stand mixer with paddle attachment for 30 seconds on medium speed.
Mix in both sugars and cream for 2 minutes on medium speed until fluffy and lighter in color.
Crack eggs (1 whole and 1 yolk only) into a small bowl to prevent shells in your dough and add into mix along with the vanilla. Don't add 2 whole eggs or the cookie will have a cakelike texture.
In a medium microwave safe bowl, put 8 PEEPS® and microwave for 15-20 seconds. Use extreme caution when heating PEEPS® Marshmallow; they may be hot. Handle with care. They won't be all the way melted; we want a few Marshmallow chunks in the dough and don't want them too hot or they could melt butter and cook egg. Add them directly into mixing bowl and mix until incorporated.
Then mix dry ingredients (flour, baking powder, and baking soda) in a separate bowl with a whisk. Then, add dry ingredients to wet ingredients.
Mix on low speed just until combined and stop mixing.
Press dough evenly into a non-stick 9-inch springform pan. Smooth down top for an even surface before baking.
Bake on the middle oven rack for 25 to 30 minutes. The edges will be brown like a chocolate chip cookie and center will puff up. Don't over-bake. The cookie should be nice and soft but cooked. Cookies keep cooking after you remove them from oven.
Once baked, pull out the pan. Take an offset spatula and run it around the top sides to push down the puffed-up edges of the cookie so you have a flat surface to decorate on. Let cool in the pan for 10 minutes to firm up and then remove the spring form from the edge and transfer it from the bottom of the pan to a cooling rack. Cool completely before frosting.
To Frost Cookie Cake – American Buttercream
Cream your butter and salt in a stand mixer on medium speed for 2 minutes.
Once creamed, add your vanilla. Mix again for a minute.
Scrape down sides and mix again for 30 seconds.
Sift your powdered sugar to make sure there are no clumps and add it in. Place a towel over your mixer to prevent a powdered-sugar storm.
Once mixed, add in your milk, starting with 2 tablespoons. You can always add more, but you can't take it out. Continue to add more than the recipe states if it's too thick. Remember, temperature and humidity factor in. If you find it's too soft, add in 1⁄4 cup extra powdered sugar to thicken it up. Be careful because it will begin to taste like straight powdered sugar if you add too much.
Mix until smooth, about 1 minute on medium to high speed. Be sure not to overwhip your buttercream. DON'T panic! You won't ruin it if it whips longer. Store unused buttercream in an airtight container in the fridge for up to 1 week or freeze for up to 3 months.
Add two or more drops of green food coloring gel to the buttercream and mix to get a light green. Use grass tip 233 and light green buttercream. Hold piping bag straight up and down and have the tip almost touching the base of the cookie. Squeeze with a good amount of pressure and then pull upward with the buttercream while squeezing. Stop squeezing and pull the rest of the way up to break the buttercream to make grass. Pipe all the way around the cookie.
Decorate with the remaining 8 PEEPS® Marshmallow Wild Berry Flavored Bunnies, PEEPS® Marshmallow and Fruit Flavored Jelly Beans and sprinkles. Cut the lower half of the PEEPS® Marshmallow Wild Berry Flavored Bunnies to make them "PEEPing" out of the grass.
Share a Photo
Share if you loved this recipe as is, or if you added your own #peepsonality.
Got a great recipe?
Share your favorite PEEPS-inspired recipe with us on Facebook and it could be featured on our website.