back to all recipes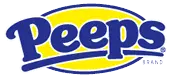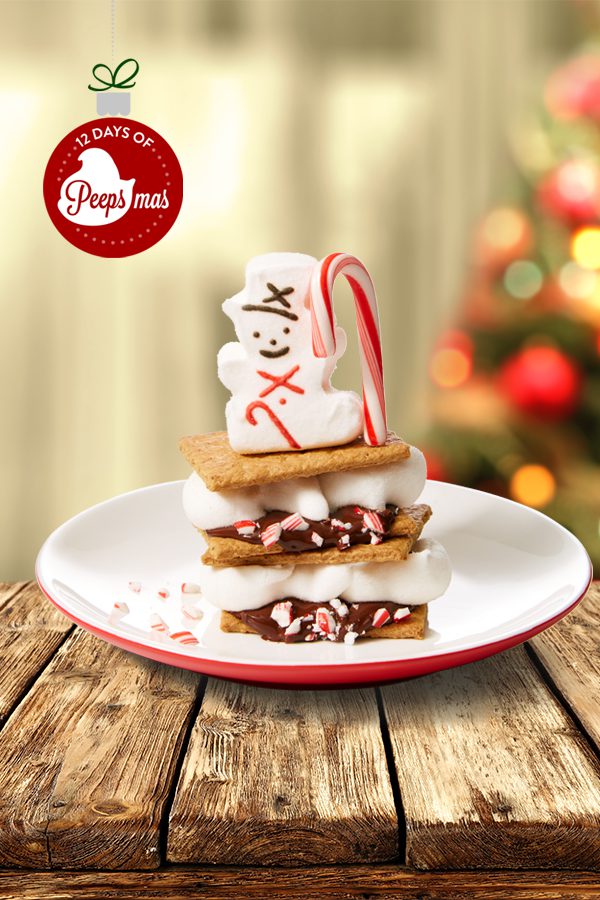 PEEPS® Snowy S'mores
Forget the sugar plums! These quick, easy and delicious s'mores treats – featuring fluffy PEEPS® marshmallow snowmen – are what holiday dreams are made of!

TOTAL TIME
MIN.


INGREDIENTS
PEEPS® Marshmallow Snowmen
9 graham cracker squares
1 pack of mini candy canes
6 chocolate squares

INSTRUCTIONS
Turn on the oven broiler and place the oven rack in the center of the oven. Line a baking sheet with foil.
Break the graham cracker and the chocolate bars into squares.
Arrange six graham cracker squares on the baking sheet and top each with a square of chocolate. Place a PEEPS® Marshmallow Snowman on top of each chocolate.
Place the tray in the oven for 35 seconds. Check to see how toasted the Snowmen are—they should be slightly puffed, looked melted around the sides, and begin to form a golden-brown crust on top. If they don't look melted enough, leave them in for another 5 to 10 seconds.
Remove the tray from the oven and immediately begin to build the PEEPS® Snowy S'mores by stacking two melted PEEPS® topped graham crackers.
Finish off with a clean graham cracker and top off with a PEEPS® Marshmallow Snowman. Adhere the Snowman to the top of the graham cracker with a dab of melted chocolate, and then adhere the candy cane to his hand with chocolate – to appear as if the Snowman is holding the candy cane.
Break up a candy cane and sprinkle bits to the melted chocolate and PEEPS® Marshmallow Snowman.
Make sure to enjoy while the treat is still warm!
Keep a very close eye on them and use extreme caution when heating PEEPS® and pulling them out of the hot oven.
Share a Photo
Share if you loved this recipe as is, or if you added your own #peepsonality.
Got a great recipe?
Share your favorite PEEPS-inspired recipe with us on Facebook and it could be featured on our website.