back to all recipes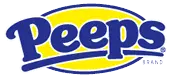 PEEPS® RICE KRISPIES TREATS™ Tree
To enjoy this tree-rific holiday treat, check out the video and see more Live Your PEEPSONALITY® tutorials on our Youtube channel.

TOTAL TIME
MIN.


INGREDIENTS
30 PEEPS® Marshmallow Trees, reserve 6
6 Tablespoons salted butter
6 cups Kellogg's® Rice Krispies® Cereal
Couple drops of green food coloring
Decoration Ingredients:
Buttercream Frosting
MIKE AND IKE® Assorted Fruit Flavored Candies

INSTRUCTIONS
Melt butter in a glass measuring cup and put the butter paper over the cup to prevent splatter. After melted, save the paper for later.
In a large, microwave-safe bowl, melt 24 PEEPS® Marshmallow Trees for 30 seconds. Add in the melted butter and stir, the PEEPS® Marshmallow Trees should melt since they have been warmed up and the hot melted butter should melt the rest. If not, give it a quick 15 to 30 seconds more in the microwave.
Add in a couple drops of green food coloring and stir.
Take the 6 reserved PEEPS® Marshmallow Trees and cut each one up into smaller cubes. Add them in the melted mix.
Stir in the Rice Krispies® Cereal.
Wrap a piece of cardboard with aluminum foil.
Working on top of the aluminum foil lined cardboard, take a chunk of the mixture and form the top of the tree, next take a bigger chunk and form the center. Reserve a small amount for the trunk and take the remaining PEEPS® Rice Krispies Treats™ mixture and form the bottom. Lastly, attach the trunk.
Take a little bit of frosting in a piping bag with a tip 5 attached, or simply cut a small hole in the bag. Pipe a Christmas tree light line down the tree.
Take MIKE AND IKE® candies and place them on the line to make the light. It's that simple and fun!
Cut into pieces or break off chunks to enjoy.
Note: Use extreme caution when heating PEEPS® Marshmallow; they may be hot. Handle with care.
Share a Photo
Share if you loved this recipe as is, or if you added your own #peepsonality.
Got a great recipe?
Share your favorite PEEPS-inspired recipe with us on Facebook and it could be featured on our website.