back to all recipes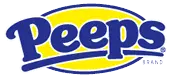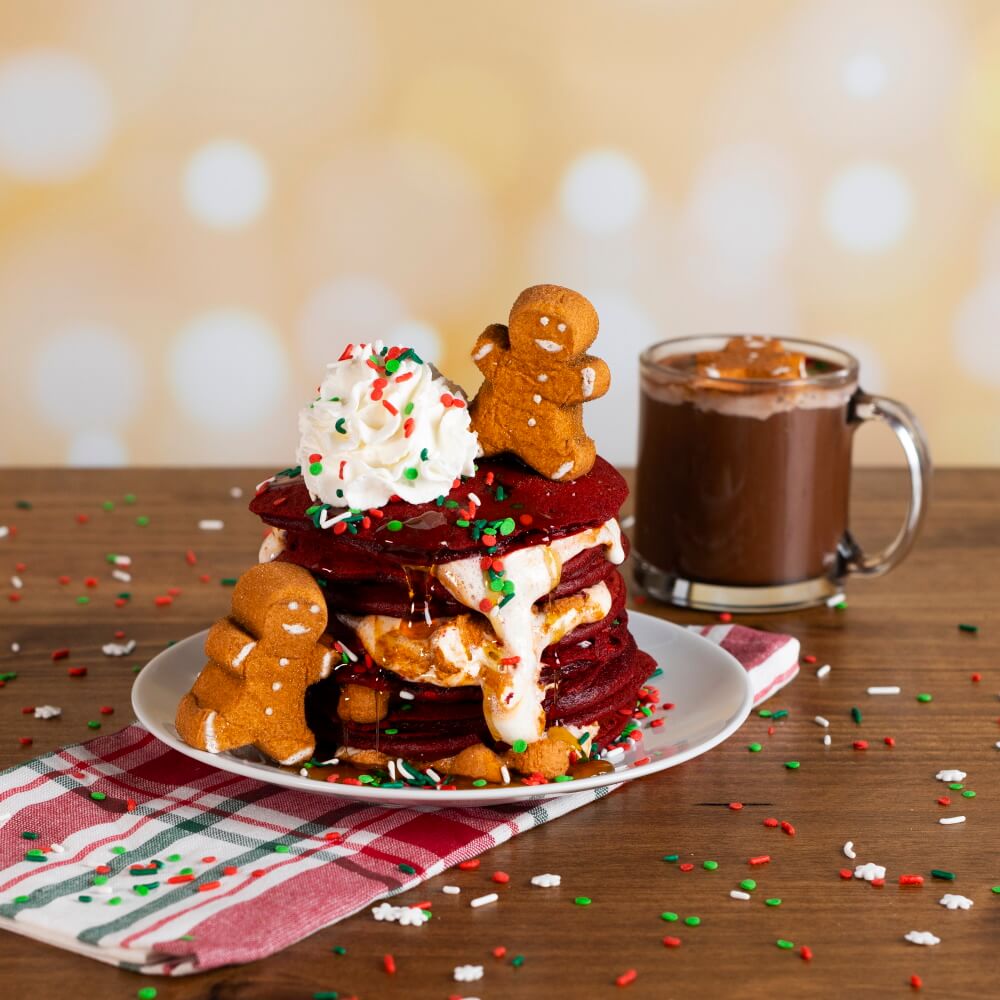 PEEPS® Red Velvet Pancakes
Take your holiday breakfast to new heights with our PEEPS® Red Velvet Pancakes recipe! Stack hot red velvet pancakes with PEEPS® Brand Marshmallow Gingerbread Men in between to make a melty marshmallow layer and then top with all your favorite festive pancake toppings and more PEEPS®!

TOTAL TIME
MIN.


INGREDIENTS
1 pkg (15.25 oz each) Duncan Hines® Signature Red Velvet Cake Mix
1/2 cup all-purpose flour
1 cup water
3 eggs
1/2 cup vegetable oil
PAM® Original No-Stick Cooking Spray
1/4 cup holiday sprinkles, plus additional for decorating
24 PEEPS® Brand Marshmallow Gingerbread Men
Mrs. Butter-Worth's® Original Syrup
Reddi-wip® Original Dairy Whipped Topping

INSTRUCTIONS
Whisk together red velvet cake mix, flour, water, eggs, and oil in a large bowl until well blended. Let stand about 3 minutes to thicken.
Spray large electric griddle with cooking spray and heat to 275°F. Pour about 1/4-cup batter per pancake onto griddle. Add a few sprinkles to the top of each pancake. Cook 1 to 2 minutes per side, turning once when tops bubble and bottoms are lightly browned.
Place one hot red velvet pancake on a serving plate. Top with a PEEPS® Marshmallow Gingerbread Man and another hot red velvet pancake. Press down gently to melt the PEEPS®. Continue making pancakes until all batter is used.
Serve PEEPS® red velvet pancakes topped with syrup, Reddi-wip®, additional sprinkles and a PEEPS® Marshmallow Gingerbread Man.
Share a Photo
Share if you loved this recipe as is, or if you added your own #peepsonality.
Got a great recipe?
Share your favorite PEEPS-inspired recipe with us on Facebook and it could be featured on our website.