back to all recipes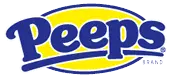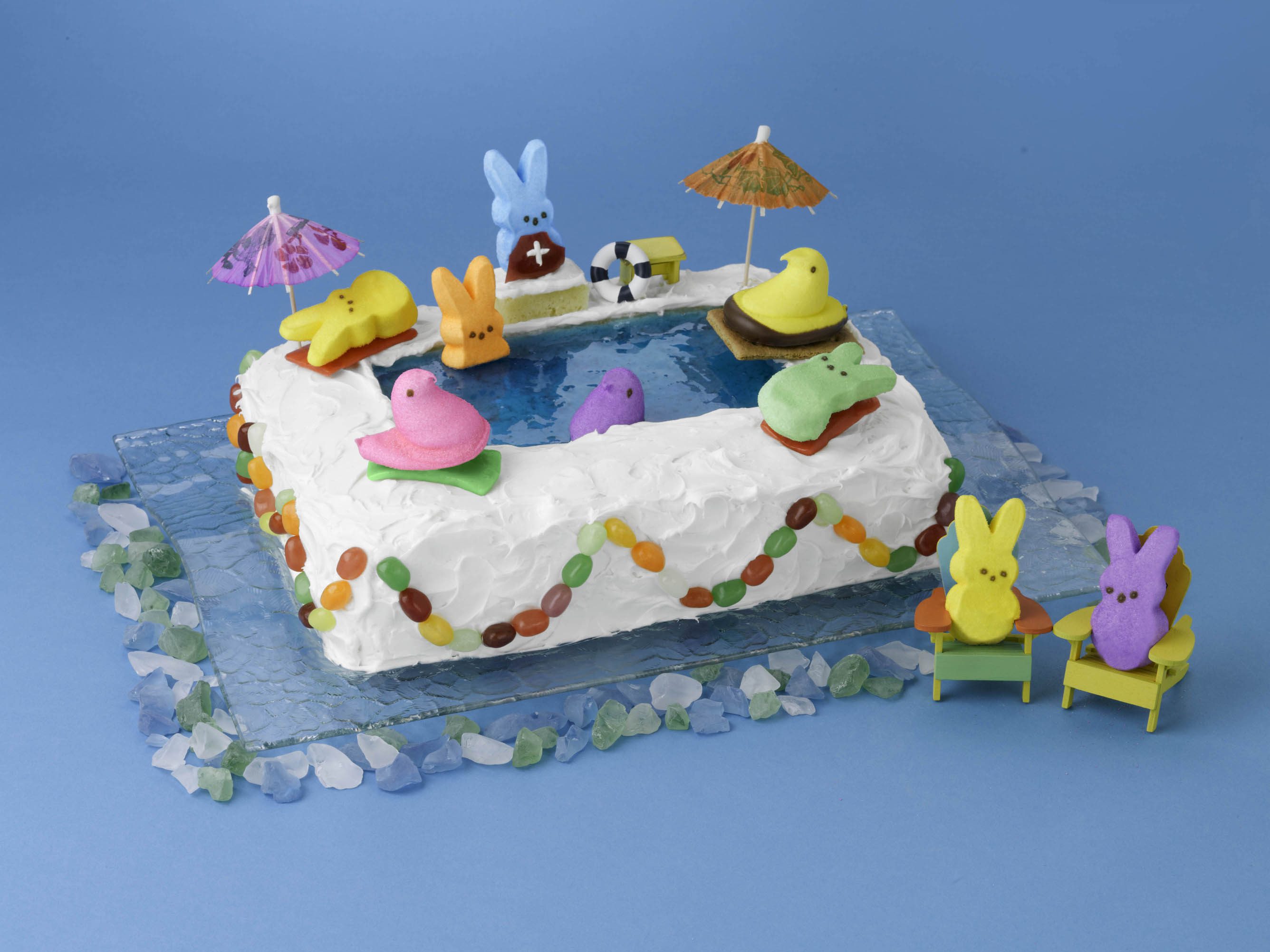 PEEPS® Pool Party Cake Recipe

TOTAL TIME
MIN.


INGREDIENTS
Assorted PEEPS Marshmallow shapes

1 pkg. MIKE AND IKE Assorted Fruit Flavored Jelly Beans (optional)

1 pkg. Just Born Jelly Beans

2 boxes vanilla cake mix (see packages for additional ingredients)

2 containers white frosting

1 box (3 oz.) berry blue gelatin

¾ cup boiling water

½ cup cold water

Ice cubes

Taffy or rolled fruit snacks

Graham crackers

Miniature decorations (optional)

Disclaimer: not all colors are available in recipe.

INSTRUCTIONS
Prepare each box of cake mix according to package directions for a 9" x 13" cake. Bake as directed or until toothpick comes out clean. Let cool for 10 minutes.

Transfer cakes to a wire rack and let cool completely.

In a small bowl, dissolve gelatin in ¾ cup boiling water.

Pour ½ cup cold water into a 2-cup measuring cup; add enough ice cubes to measure 1 ¼ cups.

Add to gelatin; stir until slightly thickened. Discard any remaining ice.

Refrigerate for 30 minutes or until soft-set.

Entirely frost one cake.
Using the second cake, create the pool area as follows:
Using a kitchen knife, cut a 1" deep 4" x 8" rectangle into the middle of the cake.

Using a spatula, carefully lift the rectangle piece out of the cake and eat or discard.

Place cake with pool area cut out on top of the frosted cake.

Slowly pour the gelatin into the cut out rectangular shape. Before gelatin sets completely, place PEEPS® Marshmallow shapes into pool to create the appearance of the shapes swimming.

Frost the top and sides of the cake. (If desired, decorate sides of cake with MIKE AND IKE® Jelly Beans).

Create a scene on the cake with miniature decorations. If desired, put a dollop of frosting on small pieces of graham crackers, taffy or rolled fruit snacks and firmly press PEEPS® Marshmallow shapes onto them to create the appearance of the shapes laying on towels. Use your imagination to create a fun pool party scene.
Note: Not all color variations of the PEEPS Marshmallow Bunnies and Marshmallow Chicks shown in this recipe image may be available.
Share a Photo
Share if you loved this recipe as is, or if you added your own #peepsonality.
Got a great recipe?
Share your favorite PEEPS-inspired recipe with us on Facebook and it could be featured on our website.