back to all recipes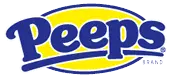 PEEPS® Hot Cocoa Bombs
Enjoy a fun and festive holiday season with these bite-sized treats. Check out the video and see more Live Your PEEPSONALITY® tutorials on our Youtube channel.

TOTAL TIME
MIN.


INGREDIENTS
PEEPS® Delights™ Peppermint Bark Flavored Marshmallow Chicks
Hot Cocoa Mix
Assorted Colors Vanilla Candy Melts
Sprinkles
Hot Cocoa Bomb Mold
Silicone spatula or brush
Flat cooking pan
Small sandwich bags or piping bags

INSTRUCTIONS
Use the microwave to soften the candy melts, then use the silicone spatula to brush on a layer into the mold being careful to make it even thickness all the way around.
Place in the refrigerator or freezer for 20 minutes.
Heat the cooking pan on medium heat. Once molds are set, remove pan from heat and carefully melt the edges of one side of the cocoa bombs on the cooking pan until even and smooth (~5 seconds).
Place them back into the mold to fill. Add 1-2 Tablespoons of hot cocoa mix, then place your PEEPS® Marshmallow Chick on top.
Repeat the melting process to smooth the edges of the top half of the cocoa bombs and quickly place on top to close, pressing down gently so the shells don't crack.
Melt addition candy melts and use a piping bag or sandwich bags to drizzle and decorate your hot cocoa bombs.
Add sprinkles before the candy melts dry and use any left over to close up openings in the seams.
Refrigerate for a few minutes to set. Store in an air-tight container at room temperature for use within 1 week.
Share a Photo
Share if you loved this recipe as is, or if you added your own #peepsonality.
Got a great recipe?
Share your favorite PEEPS-inspired recipe with us on Facebook and it could be featured on our website.