back to all recipes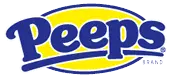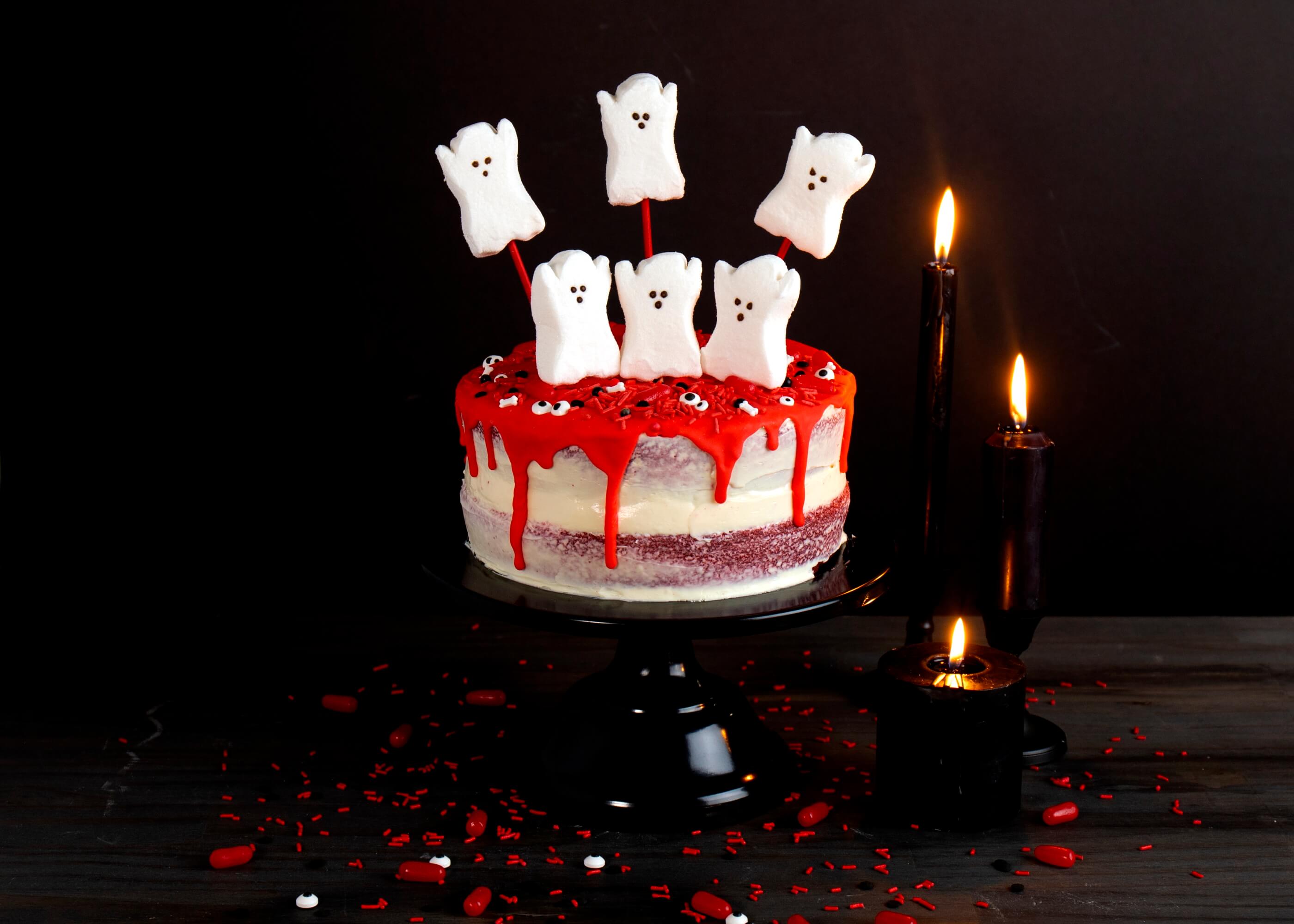 PEEPS® Halloween Red Velvet Layer Cake Recipe
Our spooky PEEPS® Halloween Red Velvet Layer Cake will be the showstopper at your Halloween party this year! Frost Duncan Hines® Red Velvet Cake with cream cheese frosting with a gory red glaze drizzled over and dripping down. Decorate with spooky PEEPS® Brand Marshmallow Ghosts and red candy to make a (slightly) scary scene!

TOTAL TIME
MIN.


INGREDIENTS
PAM® Baking Spray
1 pkg (15.25 oz each) Duncan Hines® Signature Red Velvet Cake Mix
1 cup lowfat buttermilk or water
3 eggs
1/2 cup vegetable oil
1 container (16 oz each) Duncan Hines® Cream Cheese Creamy Home-Style Frosting
12 PEEPS® Brand Marshmallow Ghosts
2 tablespoons heavy (whipping) cream
1/2 cup white baking chips
red food coloring
1/2 cup HOT TAMALES® Brand Candies
red, black and eye ball sprinkles
red or white lollipop sticks

INSTRUCTIONS
Preheat oven to 350°F. Spray two 8-inch round pans with baking spray.
Blend cake mix, buttermilk or water, eggs, and oil in a large bowl with an electric mixer at low speed until moistened, about 30 seconds. Beat on medium speed 2 minutes.
Pour batter evenly into pans. Bake 24 to 28 minutes, until toothpick inserted in centers comes out clean. Cool in pans on wire rack 15 minutes, remove from pans and cool completely.
Place one cake layer on serving plate and frost the top with about 1/2-cup cream cheese frosting. Tear 6 PEEPS® Marshmallow Ghosts into small pieces and press into frosting. Top with second cake layer.
Frost top and sides of cake with remaining frosting, leaving the sides of the cake exposed so you can see the red cake through a very thin layer of frosting. Refrigerate cake 30 minutes, until frosting is cold and firm.
Pour heavy cream into a small microwave-safe bowl and microwave 30 seconds. Pour hot cream over white chips in another small bowl and whisk until smooth. Microwave in 5 second increments if needed to finish melting the chips. Add enough red food coloring gel to dye it bright red.
Pour glaze over the cold cake and push it to the edge of the cake with an offset spatula so that it drips down the sides. Refrigerate 15 minutes to set the glaze.
Place 3 PEEPS® Marshmallow Ghosts on lollipop sticks and remaining 3 PEEPS® Marshmallow Ghosts on toothpicks. When glaze has set, insert PEEPS® into the top of the cake. Decorate with HOT TAMALES® and sprinkles, pressing gently into the glaze. Slice and serve!
Share a Photo
Share if you loved this recipe as is, or if you added your own #peepsonality.
Got a great recipe?
Share your favorite PEEPS-inspired recipe with us on Facebook and it could be featured on our website.