back to all recipes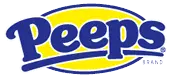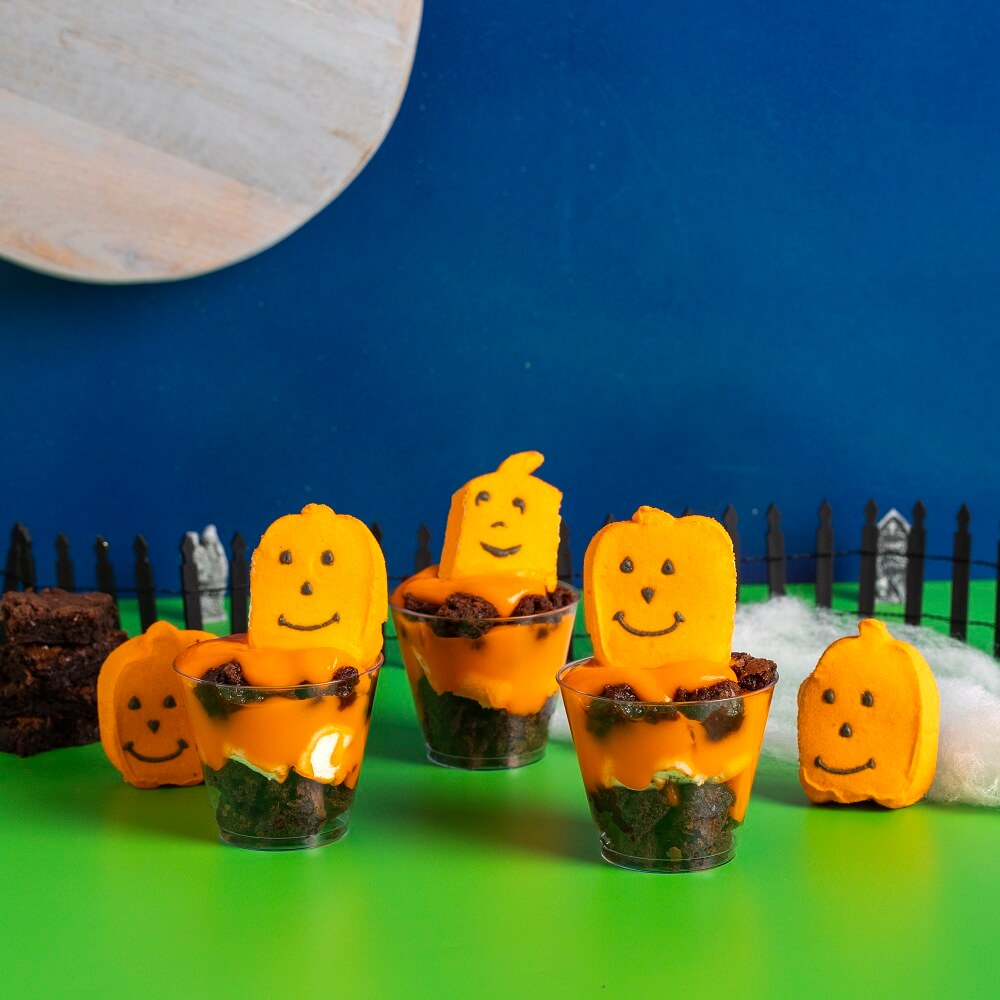 PEEPS® Halloween Dessert Cups
Serve our PEEPS® Halloween Dessert Cups at your next Halloween party! Layer brownies and pudding in serving cups and top with cute PEEPS® Marshmallow Pumpkins!

TOTAL TIME
MIN.


INGREDIENTS
PAM® Original No-Stick Cooking Spray
1 pkg (18.3 oz) Duncan Hines® Chewy Fudge Brownie Mix
2 eggs
2/3 cup vegetable oil
3 tablespoons water
1 pkg (3.4 oz each) vanilla instant pudding mix
2 cups milk
orange food coloring
24 PEEPS® Brand Marshmallow Pumpkins
Reddi-wip® Original Dairy Whipped Topping

INSTRUCTIONS
Preheat oven to 325°F. Spray 9×13-inch pan with cooking spray. Stir brownie mix, eggs, oil, and water together in a large bowl until well blended, about 50 strokes. Pour into pan. Bake 24 to 27 minutes, until toothpick inserted 1-inch from edge of pan comes out clean. Cool completely.
Make pudding according to package directions adding food coloring to make it orange. Chop cooled brownies into bite-sized pieces. Chop 8 PEEPS® Marshmallow Pumpkins into bite-sized pieces.
Layer chopped brownie pieces, PEEPS® Pumpkin pieces, pudding, and more brownies and a small dollop of pudding in 5-ouce clear cups or 4-ounce jars. Place a PEEPS® Pumpkin on top of each cup. Top each with Reddi-wip® just before serving your PEEPS® Halloween Dessert Cups!
Share a Photo
Share if you loved this recipe as is, or if you added your own #peepsonality.
Got a great recipe?
Share your favorite PEEPS-inspired recipe with us on Facebook and it could be featured on our website.