back to all recipes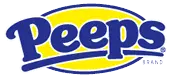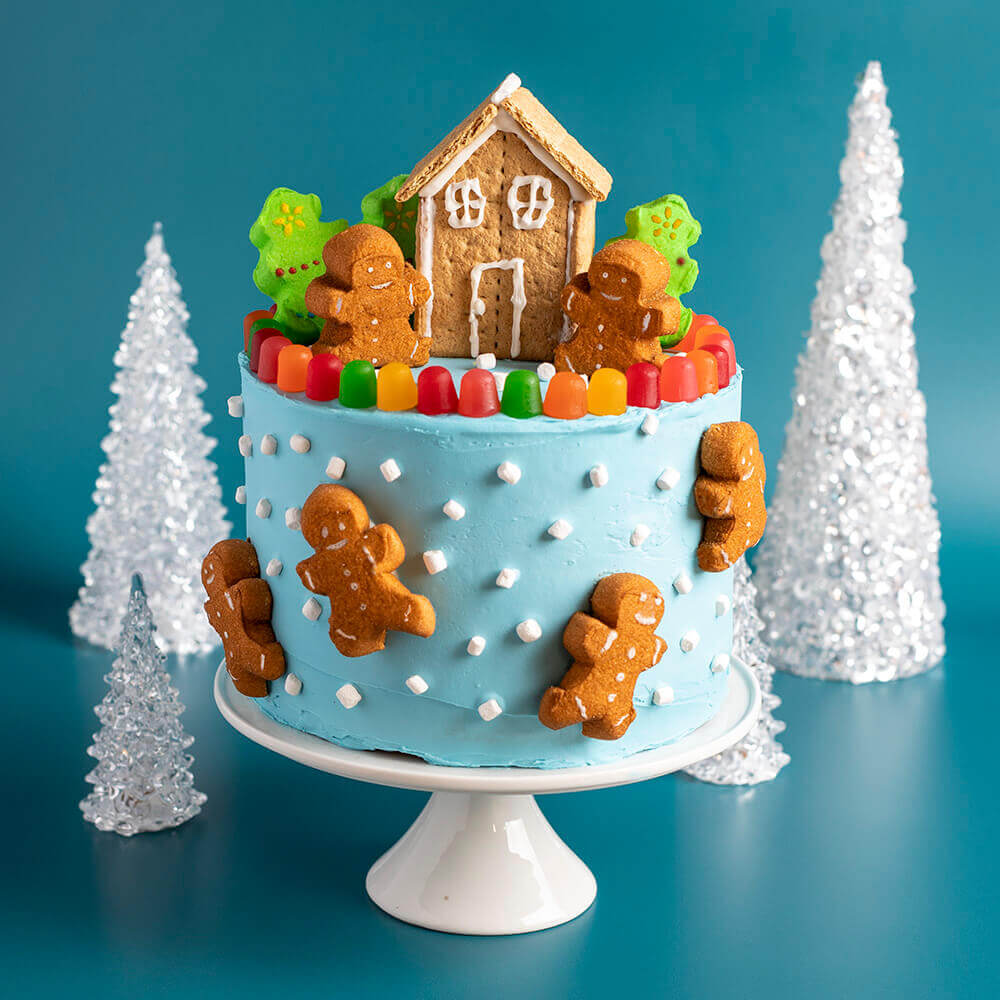 PEEPS® Gingerbread House Cake
Our PEEPS® Gingerbread House Cake recipe is so cute, and families will have so much fun decorating a small graham cracker house on top for their PEEPS® Brand Marshmallow Gingerbread Men!

TOTAL TIME
MIN.


INGREDIENTS
PAM® Baking Spray
2 packages (15.25 oz each) Duncan Hines® Signature Spice Cake Mix
2 cups water
6 eggs
1 cup vegetable oil
2 containers (16 oz each) Duncan Hines® Creamy Vanilla Frosting
blue food coloring
6 PEEPS® Brand Marshmallow Gingerbread Men
1 cup miniature marshmallows
4 graham crackers
1 package (6.5 oz each) gumdrops
3 PEEPS® Brand Marshmallow Trees

INSTRUCTIONS
Preheat oven to 350°F. Spray three 8-inch round cake pans with baking spray.
Blend cake mixes, water, eggs, and oil in a large bowl with an electric mixer on low speed until moistened, about 30 seconds. Beat on medium speed 2 minutes. Divide batter evenly into pans, about 2 1/2 cups each.
Bake 26 to 30 minutes, until toothpick inserted in center comes out clean. Cool on wire racks 15 minutes. Remove from pans and cool completely.
Scoop about 1/3-cup white frosting into a freezer bag or piping bag. Scoop remaining frosting into a large bowl and use blue food coloring to dye it light blue. Place one cooled cake layer on serving plate, frost with a thin layer of blue frosting. Repeat with remaining cake layers. Frost entire cake with blue frosting. Decorate sides of cake with 4 PEEPS® Marshmallow Gingerbread Men and mini marshmallows.
Use a sharp knife to cut two of the graham crackers for the front and back of the house. You will need to cut at about a 45° angle about 2-inches from the top of each cracker. Break remaining crackers in half at the seams. Cut off a small corner of the bag with frosting and use the frosting to adhere the graham crackers together to form a house. Use any remaining frosting to add a door and windows, if desired.
Place house on top of the cake. Place remaining 2 PEEPS® Marshmallow Gingerbread Men and PEEPS® Marshmallow Trees on top of cake. Place gumdrops around the top edge of your gingerbread house cake, slice and serve!
Share a Photo
Share if you loved this recipe as is, or if you added your own #peepsonality.
Got a great recipe?
Share your favorite PEEPS-inspired recipe with us on Facebook and it could be featured on our website.