back to all recipes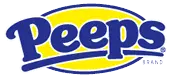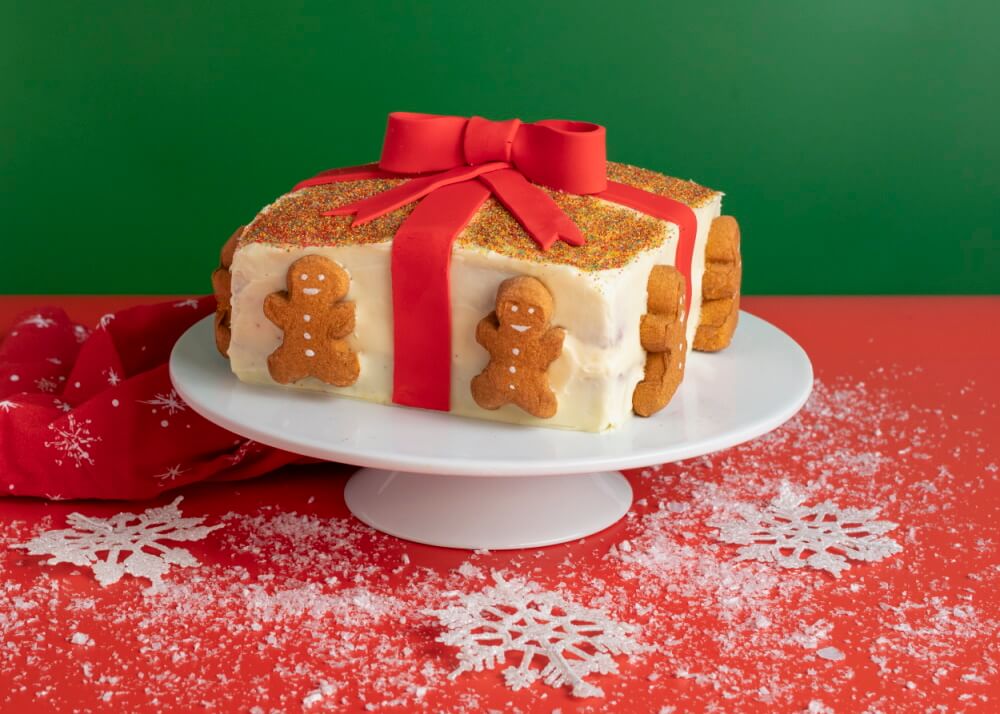 PEEPS® Gift Box Cake
The gift of cake will always be one that is well received! So make our PEEPS® Gift Box Cake with moist red velvet cake, fluffy cream cheese frosting, and decorate with a fondant bow and PEEPS® Marshmallow Gingerbread Men.

TOTAL TIME
MIN.


INGREDIENTS
PAM® Baking Spray
1 pkg (15.25 oz each) Duncan Hines® Signature Red Velvet Cake Mix
1 cup water
3 eggs
1/2 cup vegetable oil
1 pkg (8.8 oz each) red fondant
2 containers (14 oz each) Duncan Hines® Whipped Cream Cheese Frosting
8 PEEPS® Brand Marshmallow Gingerbread Men
Colored sugar sprinkles

INSTRUCTIONS
Preheat oven to 350°F. Spray two 8-inch square metal pans with baking spray.
Blend cake mix, water, eggs, and oil in a large bowl with an electric mixer on speed until moistened, about 30 seconds. Beat on medium speed 2 minutes. Divide batter evenly into pans.
Bake 20 to 23 minutes, until toothpick inserted in center comes out clean. Cool on wire rack 15 minutes, remove from pans and cool completely.
Dust your counter with a little bit of confectioners' sugar. Knead fondant until it's soft and pliable. Roll fondant out until it's very thin and at least 16 inches long, it doesn't need to be a perfect length at this point.
Place one cooled cake layer on serving plate. Spread about 1/2-cup frosting on cake; top with second cake layer and frost cake entirely.
Cut 1-inch-wide strips of the fondant long enough to go down the side and edge to edge of the cake. Place on cake to make it look like it is a gift wrapped with ribbon. Cut fondant to the correct length after you have attached it to your cake. Make a 10-inch strip of fondant and adhere the two ends together to make a circle. Wrap a thinner piece of fondant around the center of the circle to make bow loops. Cut 2 more strips of fondant to finish the bow and place bow on top of cake.
Place PEEPS® Gingerbread Men around the sides of the cake. Decorate the top of your gift box cake with sugar sprinkles, slice, and serve!
Share a Photo
Share if you loved this recipe as is, or if you added your own #peepsonality.
Got a great recipe?
Share your favorite PEEPS-inspired recipe with us on Facebook and it could be featured on our website.