back to all recipes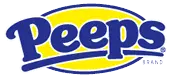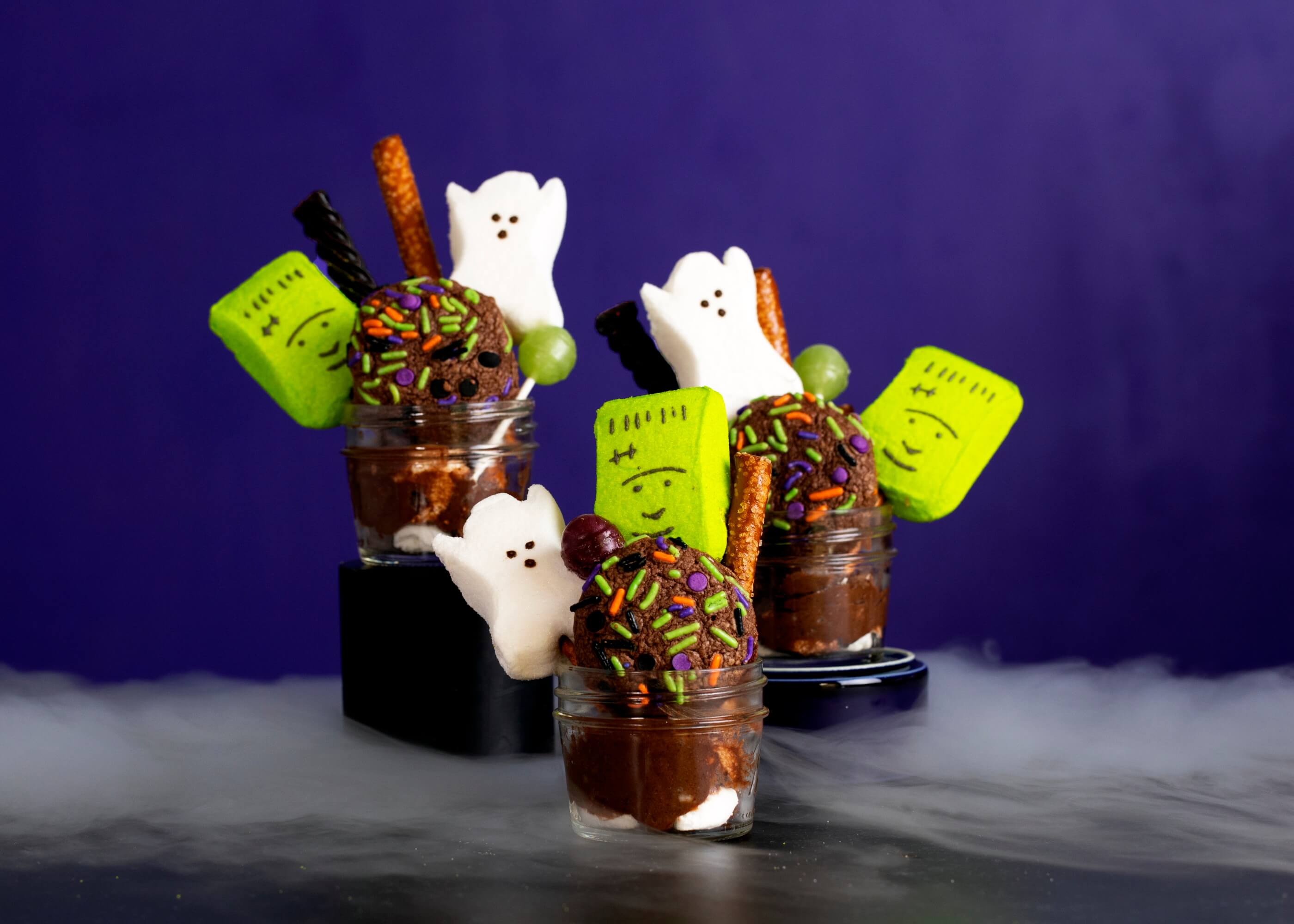 PEEPS® Dessert Jarcuterie
Get creative this Halloween with our PEEPS® Dessert Jarcuterie! Fill jars with chocolate cake batter dip, pretzels for dipping, chocolate sandwich cookies and make them over-the-top with candy and PEEPS® Brand Marshmallow Ghosts and Monsters!

TOTAL TIME
MIN.


INGREDIENTS
PAM® Original No-Stick Cooking Spray
1 pkg (15.25 oz each) Duncan Hines® Classic Devil's Food Cake Mix
1/2 cup melted unsalted butter
2 eggs
1/2 cup Halloween sprinkles
1 container (16 oz each) Duncan Hines® Classic Chocolate Creamy Home-Style Frosting
4 ounces cream cheese, softened
16 PEEPS® Brand Marshmallow Ghosts, divided
12 PEEPS® Brand Marshmallow Monsters
24 thin pretzel sticks
12 pretzel rods
12 lollipops
12 pieces black licorice

INSTRUCTIONS
Adjust oven racks to upper and lower third of oven. Preheat oven to 350°F. Spray 2 large baking sheets with cooking spray.
Stir together cake mix, melted butter and eggs in large bowl until well blended. Drop by rounded tablespoons onto baking sheet to make 30 dough balls. Pour sprinkles into a small bowl. Dip top of 12 dough balls in sprinkles and return to baking sheet.
Bake cookies 9 to 11 minutes, until centers are set, rotating pans about halfway through baking. Cool on pans 1 minutes. Remove from pans to wire rack to cool completely.
Set aside 1/2-cup chocolate frosting. Spread remaining frosting on flat side of sprinkle cookies. Create cookie sandwiches with one sprinkle cookie and one undecorated cookie.
CAKE BATTER DIP: Place remaining cookies, reserved 1/2-cup frosting and cream cheese in food processor and process until smooth. Scrape dip into a bowl. Tear 4 PEEPS® Marshmallow Ghosts into small pieces and fold into dip.
Place PEEPS® Marshmallow Ghosts and Monsters on pretzel sticks. Break pretzel rods so they are 2 different lengths. Scoop cake batter dip evenly into 12 small jars. Insert PEEPS® pretzel sticks and pretzel rods into dip. Rest a sandwich cookie on top of each jar. Fill in spaces with lollipops and licorice. Serve dessert jarcuterie immediately.
Share a Photo
Share if you loved this recipe as is, or if you added your own #peepsonality.
Got a great recipe?
Share your favorite PEEPS-inspired recipe with us on Facebook and it could be featured on our website.