back to all recipes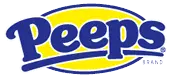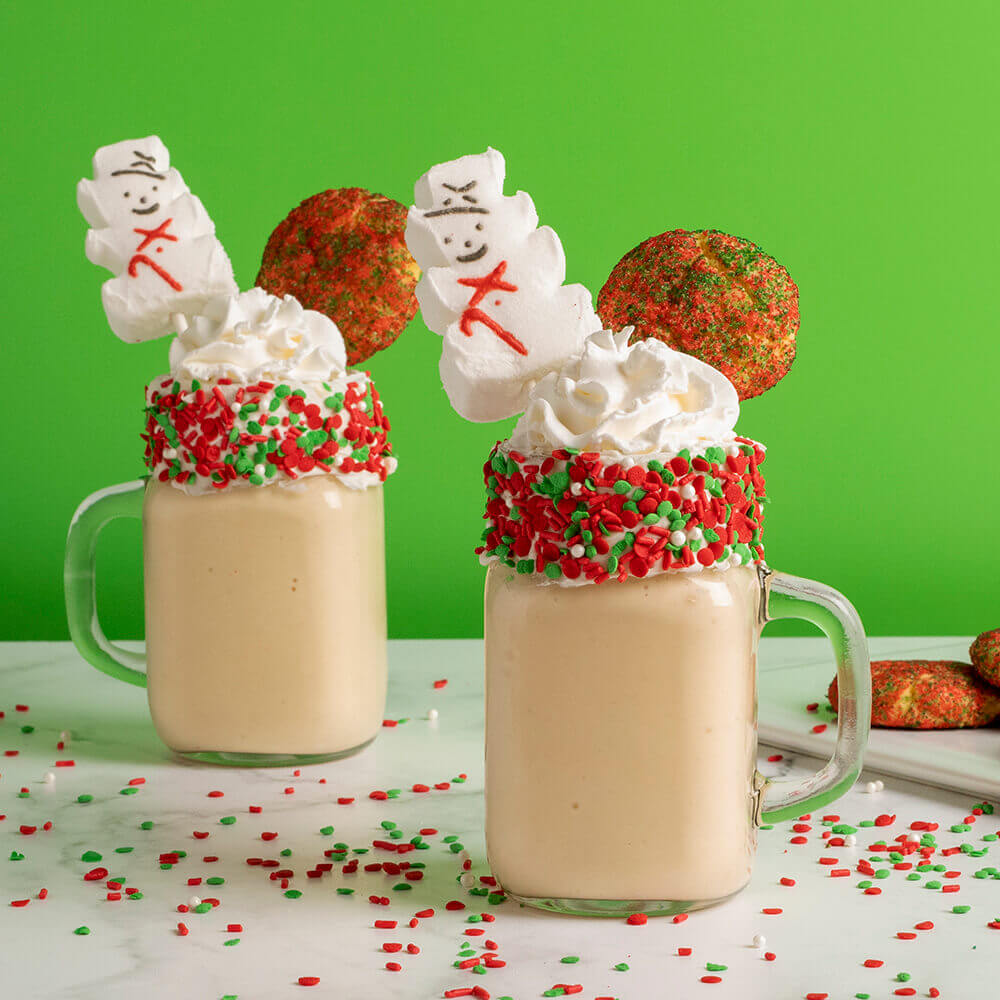 PEEPS® Christmas Cookie Milkshake
Have your Christmas cookies and milk all together in one delicious PEEPS® Christmas Cookie Milkshake! Blend cake mix sugar cookies with milk and ice cream, pour into a decorated glass and garnish with PEEPS® Brand Marshmallow Snowmen!

TOTAL TIME
MIN.


INGREDIENTS
PAM® Original No-Stick Cooking Spray
1 package (15.25 oz) Duncan Hines® Classic Yellow Cake Mix
1 package (8 oz) cream cheese, softened
1/4 cup butter, softeneds
1 egg
1/2 cup red and green sugar sprinkles
1/2 cup Duncan Hines® Whipped Fluffy White Frosting
Additional holiday sprinkles
1 1/2 cups milk
3 cups vanilla ice cream
4 PEEPS® Brand Marshmallow Snowmen
Reddi-wip® Original Dairy Whipped Topping

INSTRUCTIONS
Preheat oven to 350°F. Spray baking sheets with cooking spray.
Blend cake mixes, cream cheese, butter, and egg in a large bowl with an electric mixer on low speed until moistened, about 30 seconds. Beat on medium speed until well blended and soft dough forms, about a minute.
Scoop dough into 1-1/2 tablespoon portions and roll into balls. Roll balls in red and green sugar sprinkles and place on baking sheets. Flatten dough balls with the palm of your hand into 1-1/2-inch circles. Bake 10 to 12 minutes, until lightly browned on the edges.
Cool cookies on wire racks. Spread frosting around the rims of serving glasses and roll in sprinkles to adhere.
Place 6 cookies in a blender with milk and blend until smooth. Add ice cream to blender and continue blending until mixed. Pour into serving glasses.
Serve each milkshake with a PEEPS® Marshmallow Snowman and another cookie. Place them onto a straw or stick, top each with Reddi-wip® and serve!
Share a Photo
Share if you loved this recipe as is, or if you added your own #peepsonality.
Got a great recipe?
Share your favorite PEEPS-inspired recipe with us on Facebook and it could be featured on our website.