back to all recipes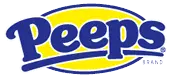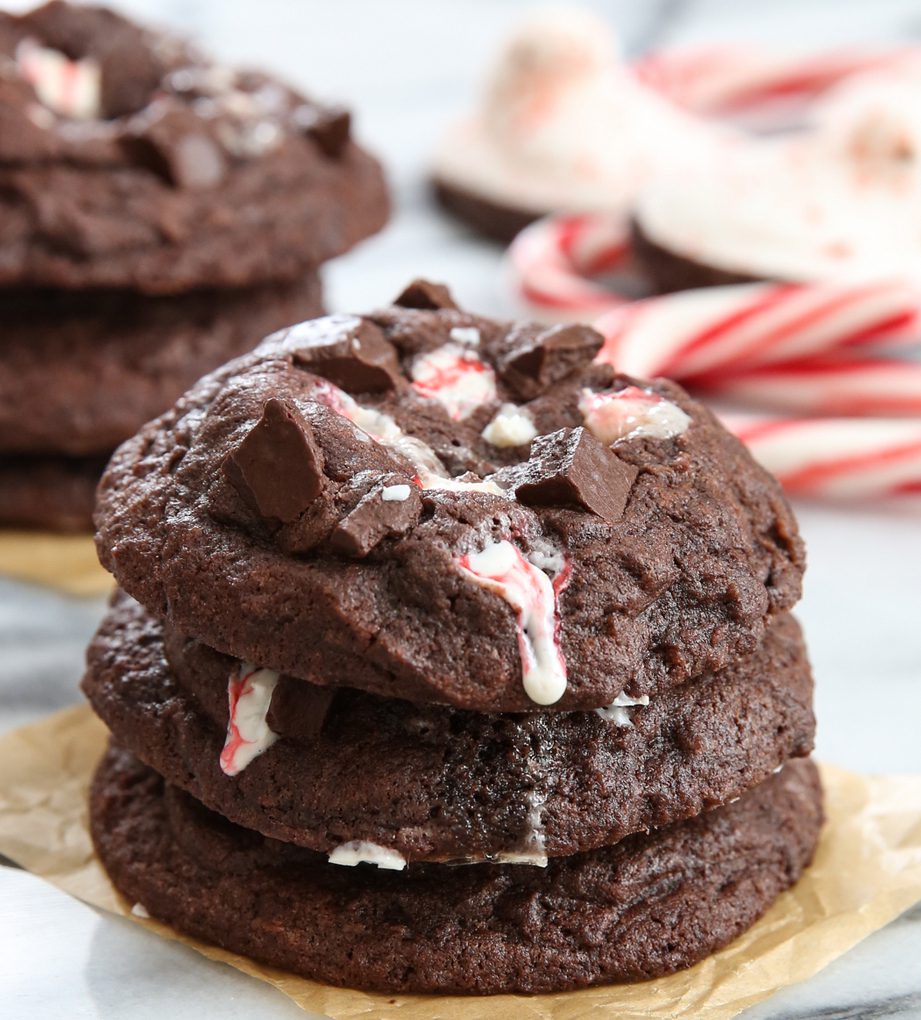 PEEPS® Candy Cane Stuffed Chocolate Cookies Recipe

TOTAL TIME
MIN.


INGREDIENTS
1 cup unsalted butter, room temperature

1 1/4 cups granulated white sugar

2 large eggs

1/2 cup unsweetened dutch processed cocoa powder

2 1/4 cups all-purpose flour

1/4 teaspoon salt

1 teaspoon baking powder

1 cup semi-sweet chocolate chunks

8 PEEPS® Delights™ Peppermint Bark Flavored Marshmallow Chicks Dipped in Dark Chocolate, cut in half (down the middle so the head and body become separated)

1/4 cup crushed candy cane pieces

INSTRUCTIONS
Preheat the oven to 350 degrees F. Line two baking sheets with parchment paper or silicone baking mats.

Cream the butter and sugar on medium-high speed in stand mixer with paddle attachment until light and fluffy, about 2-3 minutes. Mix in the eggs. Add in the cocoa powder and mix on low speed until completely incorporated.

Add the flour, salt, and baking powder to the bowl and mix on low speed until just incorporated. Refrigerate the dough for about 30 minutes.

Using a 1.5 tbsp cookie scoop scoop 8 dough balls onto each baking sheet, spacing them each about 2 inches apart. Flatten each dough ball with the palm of your hand.

Place a PEEPS® half in the middle of each dough round. Scoop 1.5 tbsp of cookie dough and put on top of one of the cookies. Using your hands, spread the top dough ball over PEEPS® half until it is completely covered in chocolate cookie dough. Make sure to seal the top cookie dough with the bottom cookie dough. Seal remaining dough balls the same way with the remaining dough.

Gently press about 5-6 chocolate chunks on the surface of each cookie. Sprinkle a heaping ½ tsp crushed candy cane pieces over surface of cookie dough. Bake about 12 minutes until cookies are set and cooked. Let cookies cool directly on baking sheets before removing.
Use extreme caution when heating PEEPS®, they may be hot. Handle with care.
Share a Photo
Share if you loved this recipe as is, or if you added your own #peepsonality.
Got a great recipe?
Share your favorite PEEPS-inspired recipe with us on Facebook and it could be featured on our website.