back to all recipes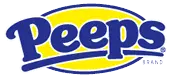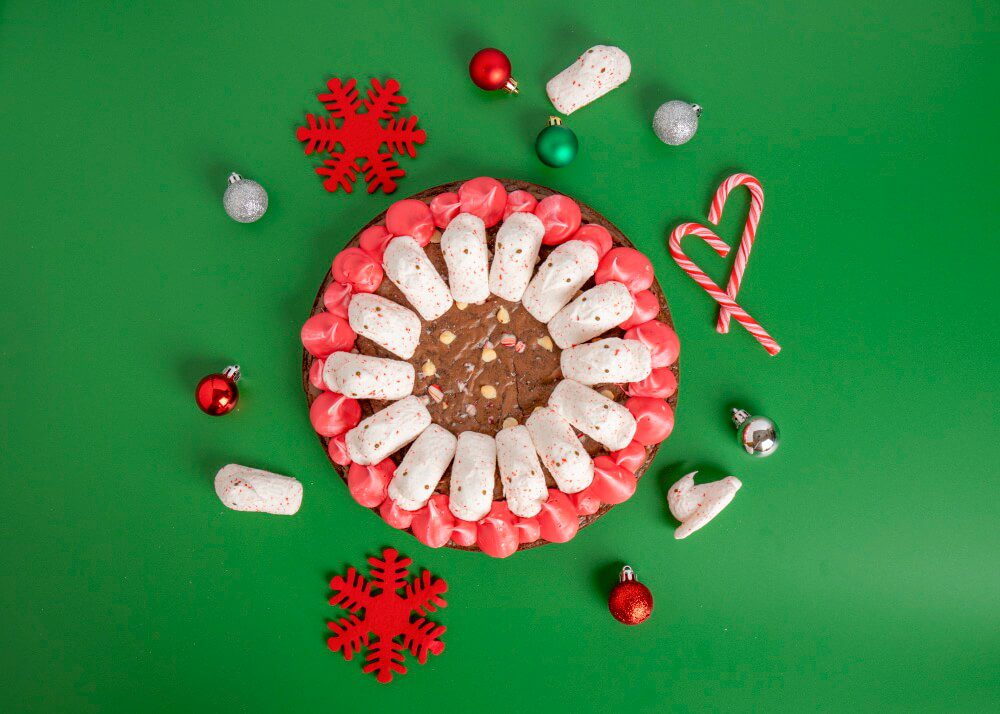 PEEPS® Candy Cane Brownie Cookie Cake
Our PEEPS® Candy Cane brownie cookie cake recipe makes a giant brownie cookie flavored with peppermint candy, white chocolate chunks and PEEPS® Marshmallow Candy Cane Flavored Chicks!

TOTAL TIME
MIN.


INGREDIENTS
PAM® Original No-Stick Cooking Spray
1 pkg (18.3 oz each) Duncan Hines® Chewy Fudge Brownie Mix
1/2 cup vegetable oil
2 eggs
1 tablespoon water
1 bar (4 oz each) white baking chocolate, chopped into large chunks
2 large peppermint candy canes, crushed
1 container (16 oz each) Duncan Hines® Creamy Vanilla Frosting
Red food coloring
16 PEEPS® Brand Marshmallow Candy Cane Flavored Chicks

INSTRUCTIONS
Preheat oven to 350°F. Spray 10-inch springform pan with cooking spray.
Stir together brownie mix, oil, eggs, water, chopped white chocolate, and crushed peppermint candy. Press into pan in even layer. Bake 20 to 22 minutes, until center is just set. Cool completely on wire rack.
Scoop about half of the frosting into a small bowl; dye frosting in bowl red. Place a large sheet of plastic wrap on your work surface. Scoop red frosting in a line down the center, about 8 inches long. Scoop white frosting in a line next to the red frosting. Roll up plastic wrap around the frosting, leaving the ends open. Place frosting in a freezer or piping bag and cut off a 1/2-inch corner. Squeeze frosting into bag.
Pipe dots of frosting around the edge of the cookie. Top your candy cane brownie cookie cake with PEEPS® Candy Cane Flavored Chicks, slice and serve!
Share a Photo
Share if you loved this recipe as is, or if you added your own #peepsonality.
Got a great recipe?
Share your favorite PEEPS-inspired recipe with us on Facebook and it could be featured on our website.