back to all recipes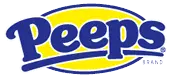 PEEPS® Brownie Cupcakes
For a cute and quick holiday dessert recipe, make our PEEPS® Brownie Cupcakes and decorate with bright sprinkles to set the mood for a fun and festive occasion!

TOTAL TIME
MIN.


INGREDIENTS
1 package (18.3 oz) Duncan Hines® Chewy Fudge Brownie Mix
1/2 cup vegetable oil
3 eggs
3 tablespoons water
1 container (14 oz) Duncan Hines® Whipped Fluffy White Frosting
3/4 cup bright multicolored sprinkles
18 PEEPS® Brand Marshmallow Trees and Snowmen®

INSTRUCTIONS
Preheat oven to 350°F. Place paper liners in 18 muffin cups.
Stir brownie mix, oil, eggs, and water together in a large bowl until well blended, about 50 strokes. Divide batter evenly into muffin cups.
Bake 24 to 28 minutes, until toothpick inserted in center comes out clean. Cool on wire rack 10 minutes, remove from pans and cool completely.
Scoop about half of the frosting into a freezer bag or piping bag. Use the remaining frosting to frost the cooled cupcakes. Dip tops of cupcakes in sprinkles.
Cut off a corner of the bag about 1/2-inch wide and squeeze a small dollop of frosting on top of each cupcake. Place a PEEPS® Marshmallow Tree or Snowman in the center of each brownie cupcake and serve.
Share a Photo
Share if you loved this recipe as is, or if you added your own #peepsonality.
Got a great recipe?
Share your favorite PEEPS-inspired recipe with us on Facebook and it could be featured on our website.