back to all recipes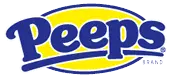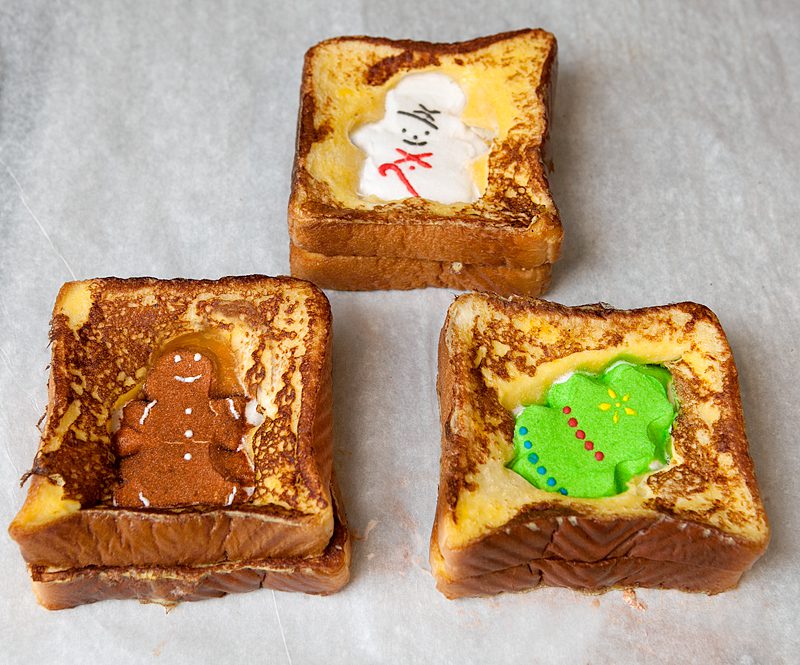 PEEPS® In A Basket French Toast Recipe

TOTAL TIME
MIN.


INGREDIENTS
6 pieces of Texas toast or similar thickly-sliced bread

4 large eggs

½ cup milk

3 holiday-themed PEEPS® of your choice

INSTRUCTIONS
Place a cookie sheet inside of an oven and preheat to 225 degrees F.

Using cookie cutters similar in shape and size of your PEEPS®, cut shapes in 3 of the pieces of bread. Reserve cut-out pieces for toasting later, if desired (see notes).

Heat a non-stick skillet on stovetop or a griddle to medium-low heat.

In a flat-bottomed bowl, whisk together the milk and eggs.

Dredge both sides of the uncut pieces of bread in the egg mixture.

Cook both sides on griddle or in skillet until browned on both sides. Place finished toast in a single layer on the cookie sheet in the oven.

Repeat dredging and cooking steps for the cut pieces of toast. Place on top of uncut pieces in the oven. Place a PEEP inside of each hole.

Bake 5-10 minutes until the PEEPS® begins to get soft and just barely starts to melt. Lightly press on the PEEPS® with your finger to help fill in the hole.

Remove from oven, top with butter and syrup, and serve immediately.
Notes: You can butter the cut-out pieces and toast on the griddle or in the skillet, or you can dredge them in any remaining egg mixture and create little French toast shapes. You could also save them until lunchtime and fill them with peanut butter and jelly or lunch meat for an adorable lunch the kids will love.
Use extreme caution when heating PEEPS®, they may be hot. Handle with care.
Share a Photo
Share if you loved this recipe as is, or if you added your own #peepsonality.
Got a great recipe?
Share your favorite PEEPS-inspired recipe with us on Facebook and it could be featured on our website.