back to all recipes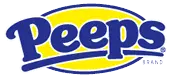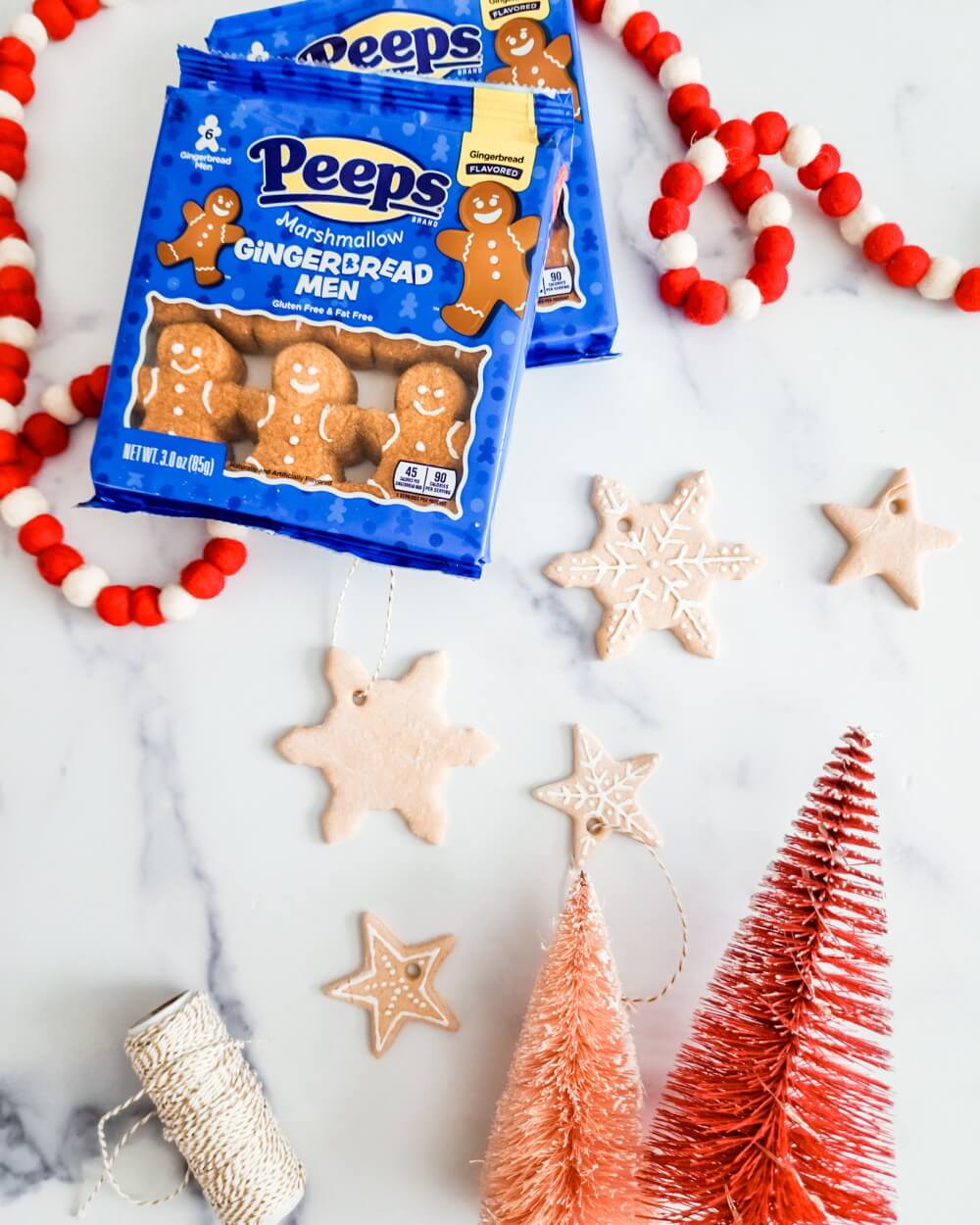 PEEPS® Air Dry Clay Ornaments
Bring comfort and joy this holiday season with DIY PEEPS® Air Dry Clay Ornaments that can be added to your own décor or gifted to a friend.

WHAT YOU NEED
4 PEEPS® Brand Marshmallow Gingerbread Men
1/4 cup Cornstarch (plus more for dusting)
Microwave-safe Bowl
Spatula
Rolling Pin
Cookie Cutters
Parchment Paper
Straw
Twine
Paint/Puff Paint

INSTRUCTIONS
Place 4 – PEEPS® Marshmallow Gingerbread Men into bowl and microwave for 20 seconds. Use extreme caution when heating PEEPS® Marshmallow; they may be hot. Handle with care.
Mix heaping 1/4 cup of cornstarch into the PEEPS® Marshmallow and mix with spatula until combined.
If the consistency is too sticky, add more cornstarch, a teaspoon at a time.
Knead the mixture with your hands until it becomes a clay-like consistency. If it becomes too dry, add 1-2 drops of water.
Dust a flat surface and the rolling pin with cornstarch and roll out the clay with a rolling pin to 1/4 inch thick.
Cut out shapes using cookie cutters and use the straw to make a hole at the top of each ornament for the string.
Place on a parchment paper lined cookie sheet or flat tray to harden overnight.
Once hard, you can paint or decorate the ornaments how you like. Allow any glue or paint to fully dry before adding your string and hanging as decor!
Completed craft is for decorative purposes only. Candy used in craft should not be eaten.
Share a Photo
Share if you loved this recipe as is, or if you added your own #peepsonality.
Got a great recipe?
Share your favorite PEEPS-inspired recipe with us on Facebook and it could be featured on our website.