back to all recipes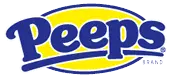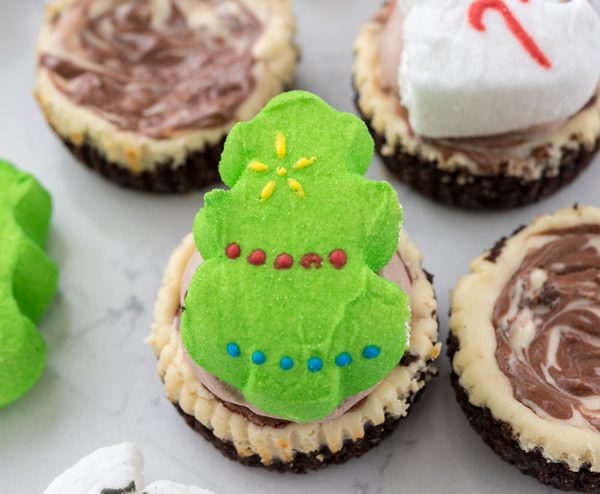 Mini Marble Cheesecakes

TOTAL TIME
MIN.


INGREDIENTS
For the Crust
1 1/4 cups chocolate graham crackers (regular may be substituted), about 7-8 full graham cracker sheets

2 tablespoons granulated sugar

5 tablespoons unsalted butter, melted
For the Cheesecakes
8 ounces cream cheese, softened

1/4 cup sour cream, room temperature

1 large egg, room temperature

1/4 cup granulated sugar

1 teaspoon vanilla extract

1 ounce semi-sweet baking chocolate

Chocolate whipped cream (or regular whipped cream)

12 PEEPS® Marshmallow Snowmen or Trees

INSTRUCTIONS
Preheat oven to 350 degrees F. Line a 12-cup muffin pan with liners.

Place graham crackers in a large ziploc bag. Seal the bag except for 1" and roll with a rolling pin to crush the graham crackers to a fine crumb. This can also be done in a food processor. Stir graham cracker crumbs with sugar and melted butter. Scoop 1-2 tablespoons of the crust mixture into the bottom of each muffin cup (for a total of 12). Press to compact.

Beat cream cheese until smooth, about 30 seconds, using a stand mixer fitted with the paddle attachment or a hand mixer. Beat in sour cream, egg, sugar, and vanilla. Beat until no lumps remain. (It's helpful if all ingredients are room temperature before starting!)

Melt semi-sweet baking chocolate in a small bowl on high power in 30 second increments, stirring between each, until melted and smooth. Place ¼ cup of the cheesecake batter into the chocolate mixture and stir to combine.

Divide the remaining plain cheesecake batter evenly on top of the crusts (about 1 tablespoon per muffin cup). Scoop about 1 teaspoon of the chocolate cheesecake batter on the top and swirl with a toothpick to create the marbled look.

Bake cheesecakes for about 18-21 minutes until the tops are puffed and slightly cracking. Cool completely, then chill for at least 2 hours or overnight.

To serve: remove the cupcake liner and top with chocolate whipped cream and a PEEPS® Snowman or PEEPS® Tree!
Share a Photo
Share if you loved this recipe as is, or if you added your own #peepsonality.
Got a great recipe?
Share your favorite PEEPS-inspired recipe with us on Facebook and it could be featured on our website.