back to all recipes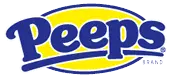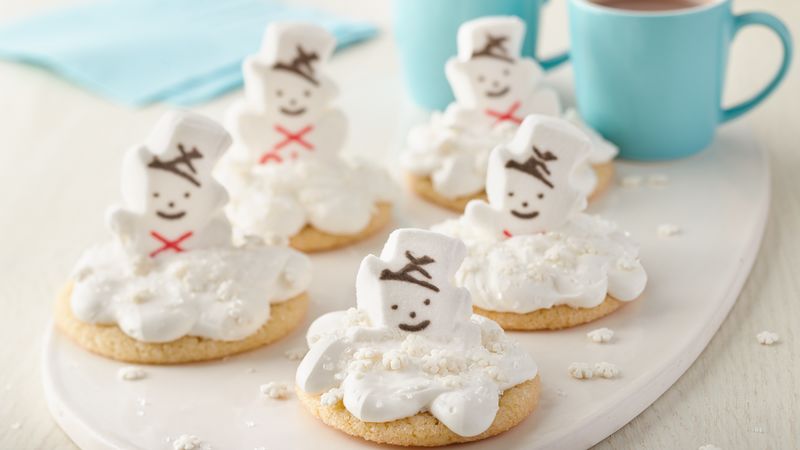 Melting PEEPS Snowmen Cookies

TOTAL TIME
MIN.


INGREDIENTS
1 pouch Better Crocker ™ sugar cookie mix

Egg and butter called for on cookie pouch

24 PEEPS Brand Marshmallow Snowmen

1 container Betty Crocker ™ Whipped fluffy white frosting

White sanding sugar and snowflakes sprinkles

INSTRUCTIONS
Heat oven to 375 degrees F. Make cookie dough as directed on pouch. Using hands, shape dough into 24 (1 ½ inch) balls; place 2 inches apart on 2 ungreased cookie sheets. Bake 9 to 12 minutes or until edges are light golden brown. Cool 2 minutes; remove from cookie sheets to cooling rack to cool completely, about 30 minutes.

To decorate, cut PEEPS Marshmallow Snowmen to varied heights, leaving faces intact. Transfer frosting to resealable food-storage plastic bag; cut ½ inch off corner, and pipe frosting onto cookies. Place PEEPS Marshmallow Snowmen on top of each cookie. Sprinkle with sanding sugar and snowflake sprinkles. TIP: Try spraying edge of knife with cooking spray for less sticking while cutting the PEEPS Marshmallow Snowmen.
Share a Photo
Share if you loved this recipe as is, or if you added your own #peepsonality.
Got a great recipe?
Share your favorite PEEPS-inspired recipe with us on Facebook and it could be featured on our website.