back to all recipes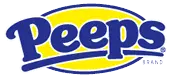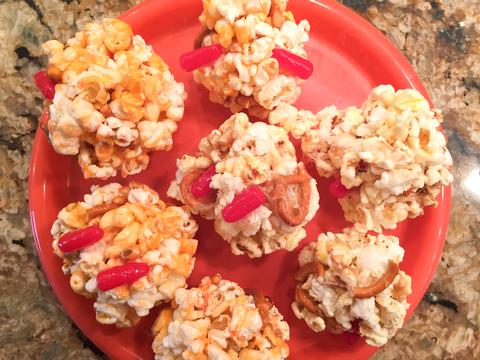 Great Popcorn Balls of Fire!

TOTAL TIME
MIN.


INGREDIENTS
1 cup of HOT TAMALES® Fierce Cinnamon
1 pack of PEEPS® Marshmallow Ghosts and Pumpkins
1/4 cup Unsalted Butter
8 cups Popped Popcorn
1/2 cup Pretzels

INSTRUCTIONS
Place popcorn in a large mixing bowl.
Melt butter in sauce pan over medium heat.
Once melted, stir in PEEPS.
Quickly pour the melted PEEPS over the popcorn and add the HOT TAMALES and pretzels. Fold to combine.
Using greased heat proof gloves take a handful of the popcorn mixture and roll it into a ball. Place on the prepared baking sheet.  Repeat to form 12 balls.  Let sit at room temperature about 15 minutes before serving.  Wrap individual popcorn balls in plastic wrap or store in an air tight container.
Share a Photo
Share if you loved this recipe as is, or if you added your own #peepsonality.
Got a great recipe?
Share your favorite PEEPS-inspired recipe with us on Facebook and it could be featured on our website.